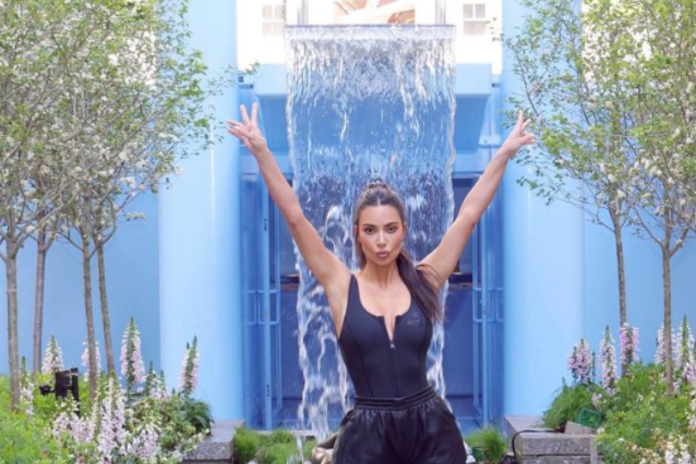 Kim Kardashian has revealed that Japan is the one country she can visit and not get pestered by members of the public.
ALSO READ | 'Spoiled': Tweeps react to North West's R120k Louis Vuitton bag
The Skims founder – who has North, 10, Saint, seven, Chicago, five, and four-year-old Psalm with ex-husband Kanye West – admits it's good for her children to experience "a glimpse" of ordinary life and the one place they can do that is in the East Asia country.
Speaking on the 'On Purpose with Jay Shetty' podcast, she said: "You know what? In Japan, it's like that.
HUNGRY? | Beyonce and Jay-Z pay CASH for new R3.8 billion California home
"You know, everyone's really respectful. Even if they might recognise you, they don't ask for photos. It's a really amazing experience. I think it's important. You know, I love my life. I love everything that comes along with it. I am not complaining. But a little glimpse of that, I think especially for the little ones, is so good."
'I AM SO OPEN AND HONEST WITH MY KIDS' – KIM KARDASHIAN
The 42-year-old reality star also revealed that her eldest daughter is "really vocal" when she is not happy having a camera in her face, while she insisted that they all lead a fairly "normal life".
ALSO READ | Jean de Villiers's 'loose' knee is the stuff of legend – WATCH
She said of how they cope with their parents being in the spotlight: "I am so open and honest with my kids, I think that's the only way to be.
"It could be things they may not understand, and I'll wait to find the appropriate time to talk about it. But I think they grew up with the camera, and they grew up seeing that even as babies."
Kim Kardashian continued: "It's not something they acknowledge a lot, but my daughter [North] is really vocal. She'll tell them when she doesn't want them around and to leave her alone and stop.
"I love that they use their little voices. But they also have such a normal life and such a different life away from all that, too.
"That's why I love that my sisters and I had babies at the same time. So they could be with each other and have these experiences together."
IN CLOSING | Big upgrades coming for Sea Point Promenade and Granger Bay
This article was originally written by Garrin Lambley.