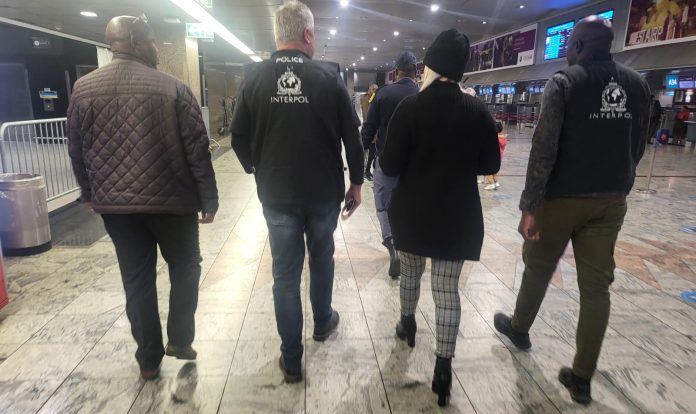 Double murder suspect Ruth Lawrence, who has been hiding in South Africa for years, is on her way home to Ireland tonight in handcuffs. The 42-year-old is being escorted by Irish detectives after being extradited to stand trial in Dublin following nine years on the run.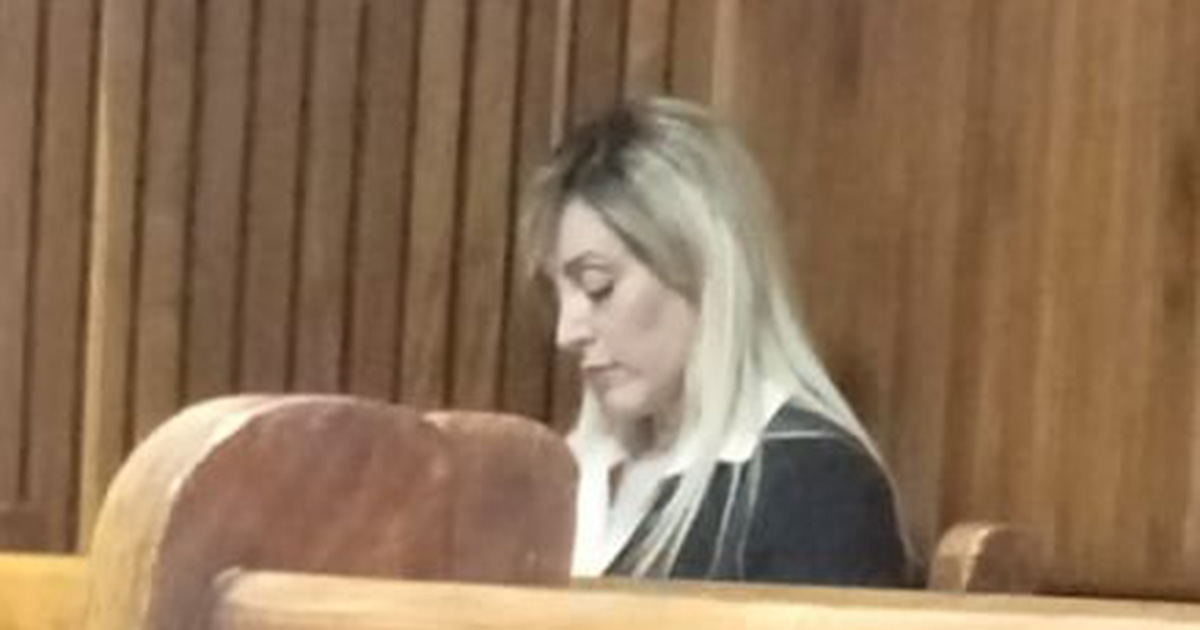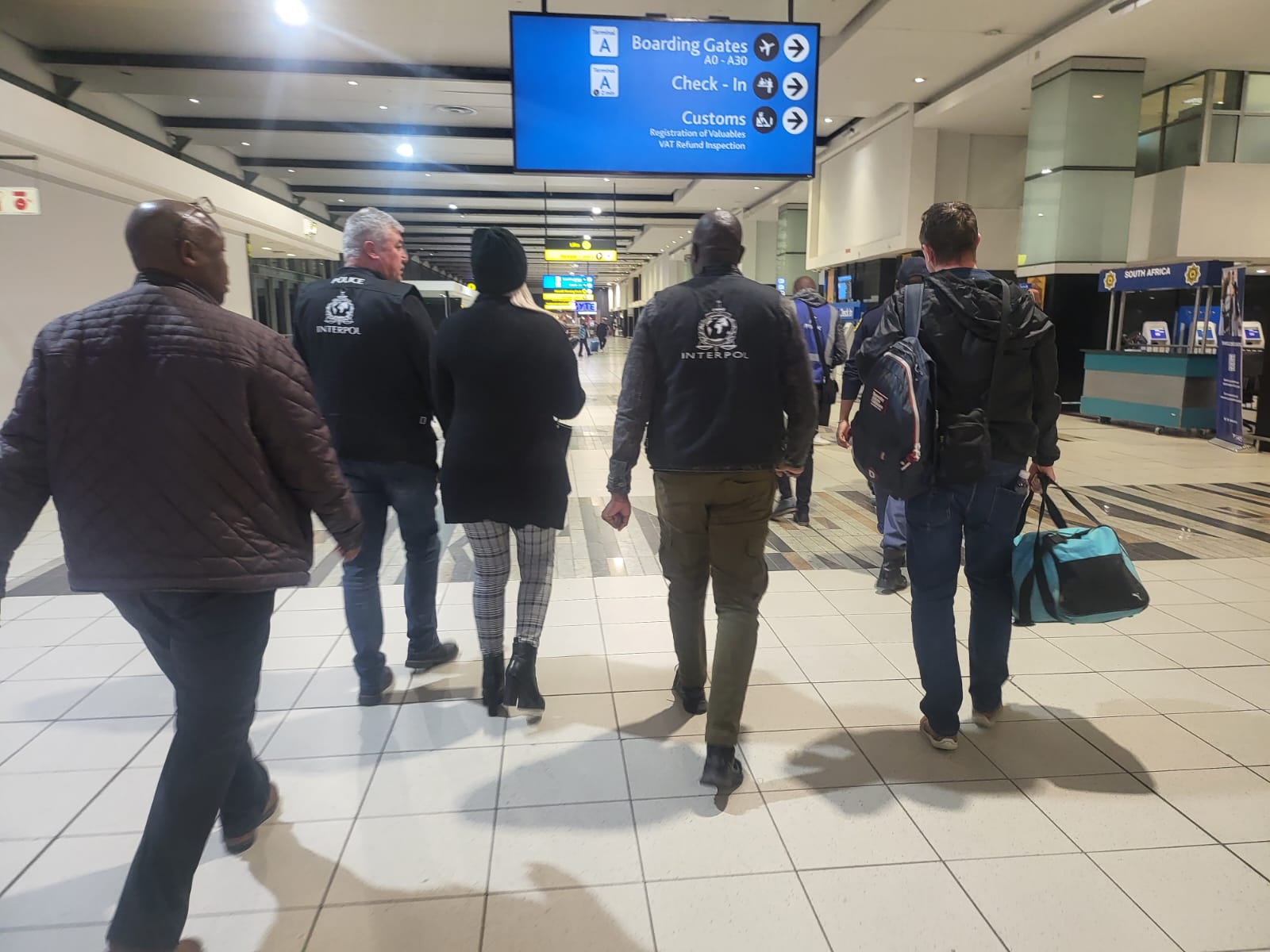 Fugitive Ruth had been lying low since the brutal killings in 2014, after the bodies of two close friends were found with gunshot wounds to the head and both buried in a shallow grave.
Ruth and fellow murder suspect, her then boyfriend Neville van der Westhuizen, 40, fled to his native South Africa shortly after the killings; and both worked as tattoo artists travelling the Rainbow Nation for work.
They split in 2015 but Lawrence's luck ran out in October last year when South African police, acting on an Interpol warrant, got a tip off and arrested her at a bungalow in Bloemfontein in the Free State.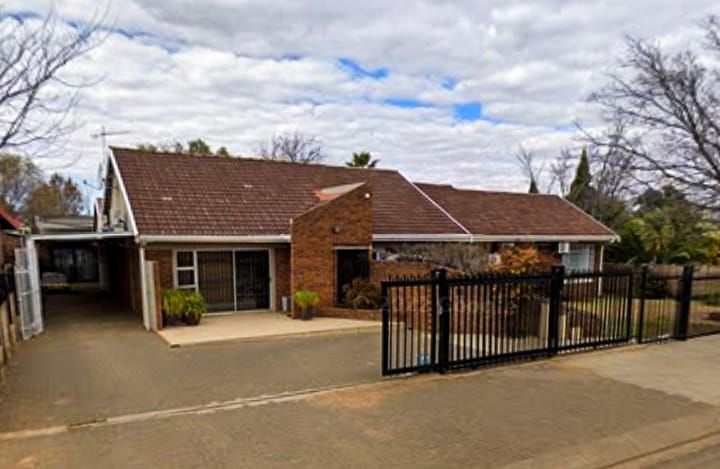 Ruth was driven by Interpol officers to OR Tambo International Airport in Johannesburg today, where it is believed she was led onto a British Airways Airbus A380-800 headed to London Heathrow.
After the 11-hour journey, landing at 5.30am tomorrow, the prime suspect will then catch an early morning flight to Dublin, and be taken straight to police HQ.
There she is expected to be formally charged with the murders of friends Eoin O'Connor, 32, and Anthony Keegan, 33, in 2014.
The families of both murdered men have been informed by the Irish police that Lawrence is now in their custody and will be back in Dublin tomorrow morning after the 6000-mile overnight journey to face justice.
Pretty blonde Lawrence has already spent 7 months behind bars, locked up in what's known as a "hell hole" holding cell at a Bloemfontein police station, and she even volunteered to be flown home, ignoring the chance to fight extradition.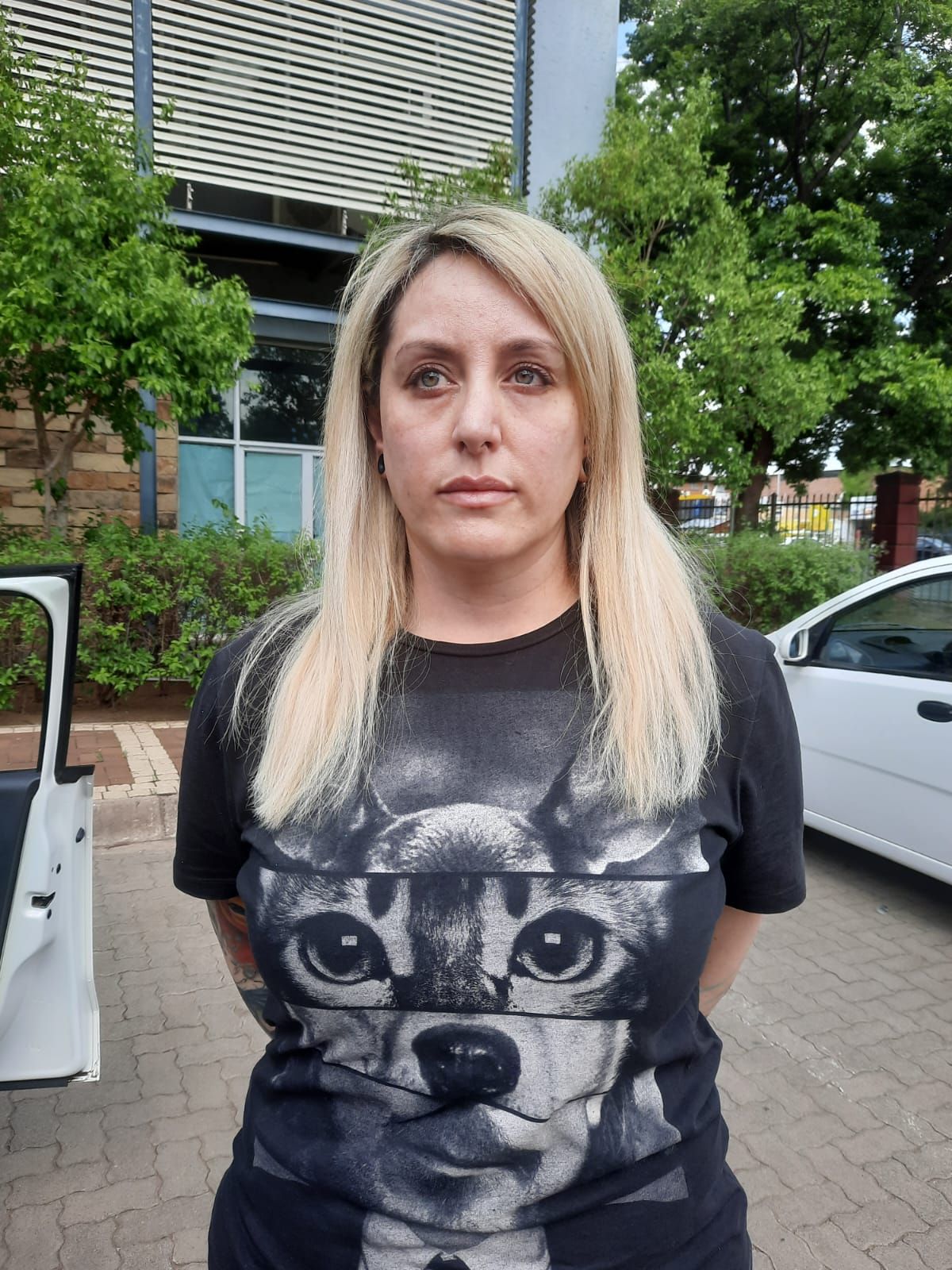 A source who visited her in the grim cell in Bloemfontein said: "She's bearing up well all things considered but the food and conditions are atrocious and she said she just wants to get back and face whatever is coming.
"To speed things up she even offered to pay for her own flight back to Dublin. She has offered no resistance and signed all the paperwork, and said she is fed up with running and looking over her shoulder," she said.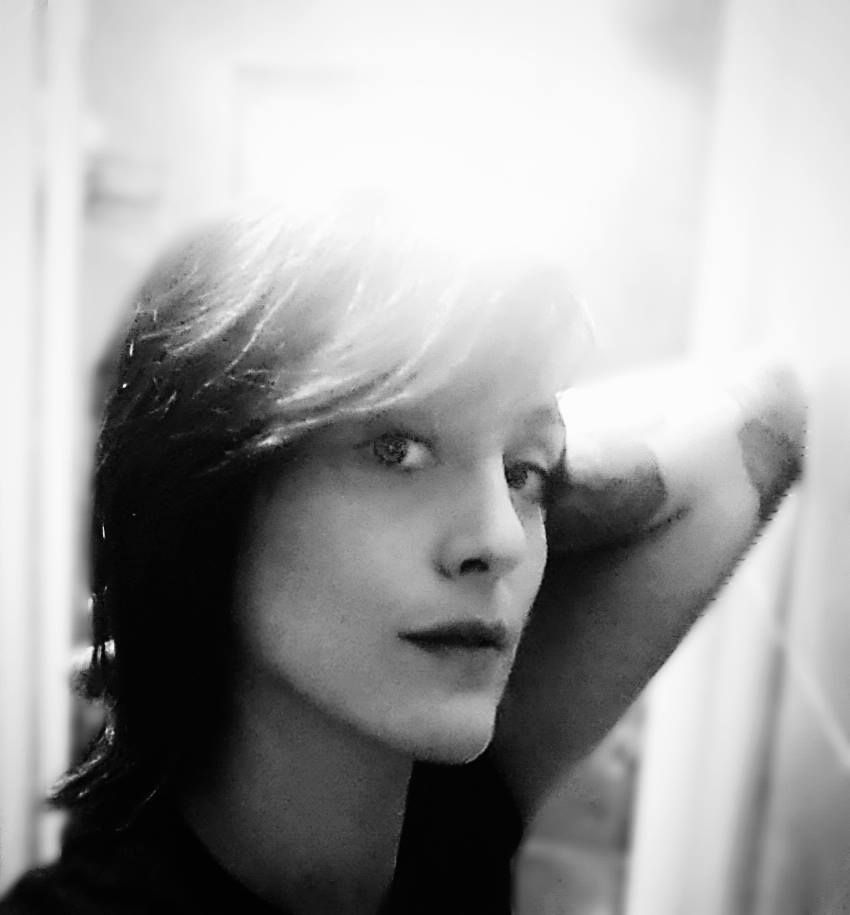 Lawrence and Van der Westhuizen did a moonlight flit from Dublin in April 2014 after the two men, known to them, were shot either in their rented cottage or in a field just outside.
A butcher fishing in a channel of water between the house and a small island on a nearby lake recognised the smell of rotting flesh, and called the police who searched the island and found a shallow grave.
The bodies of the two friends were found and shortly afterwards an Interpol arrest warrant was issued for Lawrence and Van der Westhuizen as an all ports and airports alert was put out for them.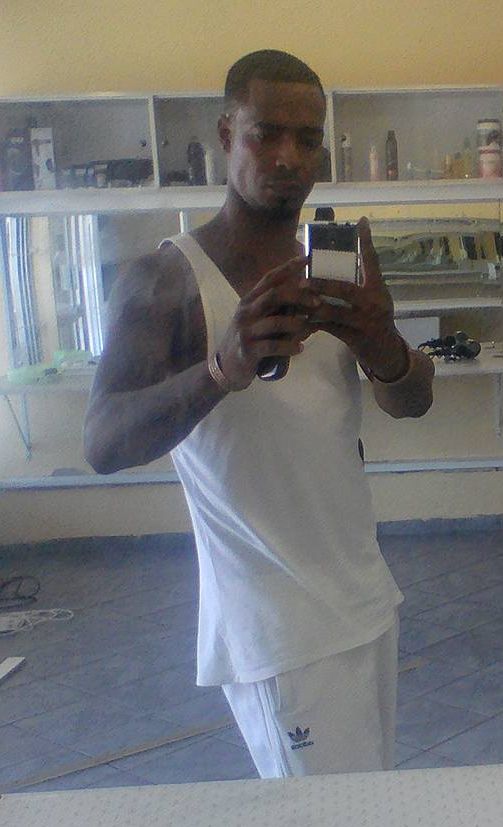 Extradition began when Lawrence was arrested in a dawn raid on October 4 last year by the elite South African police squad The Hawks, at a suburban bungalow she was renting behind security gates in Bloemfontein.
A spokesman for the South African Department of Justice, Chrispin Phiri confirmed: "The Minister Mr Ronald Lamola approved her extradition and approved the Irish police to travel to South Africa to collect her.
"Her co-accused Neville van der Westhuizen is currently serving 15 years in South Africa for an offence of culpable homicide which is not linked in any way to the Irish allegations but will serve his sentence first.
"When he has completed his sentence in a Durban jail then the Interpol extradition case against him can be heard."
It has been alleged that Lawrence and Van der Westhuizen owed debts running into five figures to a Dublin drug gang and when two men went to collect it they were both shot dead and the lovers fled Ireland.
The two professional tattooists travelled round South Africa together initially but are thought to have parted ways in 2015 with Lawrence known to have worked in Johannesburg, Pretoria and finally Bloemfontein. She had dyed her long blonde hair black and cheekily, whilst on the run, hid her identity by using the alias Ruth LAWLESS.
South African Police (SAPS) already had Van der Westhuizen under lock and key after he was arrested in 2017 and then convicted in 2020 for the culpable homicide of a teenager after a beating at his Durban tattoo parlour.
Van der Westghuizen was sentenced to 15 years at Durban High Court for the crime, as well as for kidnapping him and inflicting GBH in which his 19-year-old victim died.
Lawrence from Clontarf, N Dublin, will be formally charged in Ireland with murdering O'Connor and Keegan in April 2014 after she lands, and is expected to be brought before magistrates within 48 hours.
A South African National Prosecuting Authority spokesman said: "As Ruth Lawrence did not object to extradition it was relatively easy to do the paperwork and although she could have fought extradition she chose not to do so."
SAPS are thought to have driven Lawrence in handcuffs and leg shackles 250 miles from the Bansvlei holding cells in Bloemfontein to Johannesburg where she was handed over to waiting Irish detectives.
To use any of the text or photos, please contact Jamie Pyatt News Ltd: jamiepyatt@hotmail.com or call +27 64 100 8975