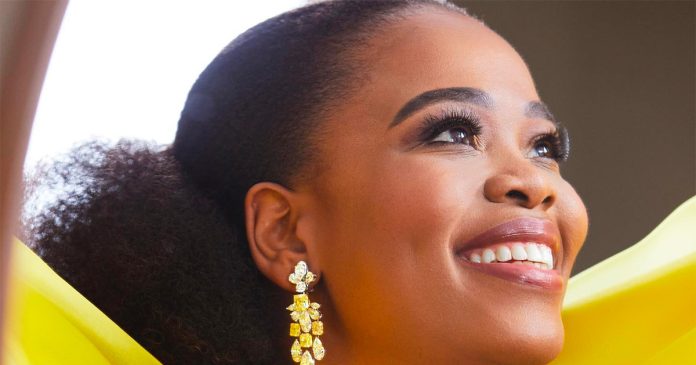 The World Health Organisation said it was "delighted" to announce the appointment of the internationally acclaimed artist along with that of American soprano Renée Fleming.
This prestigious announcement was made as part of the WHO's 75th Anniversary commemoration on 22 May 2023. Yende said:
"I am delighted to be appointed a WHO Goodwill Ambassador for Arts and Health. I hope to help establish a foundation for continued investigation into the arts being a fundamental ingredient in improving our physical, mental, and social well-being. I am grateful to WHO for paving the way for new research and providing their global platform to spread the word and generate research on the connection of arts and health."
She added: "I look forward to all the possibilities to do essential work in my native South Africa and globally for a better and healthier tomorrow."
WHO described Yende as "an extraordinary soprano known for her dazzling performances" and said she and Fleming had been selected for their artistic achievement and advocacy for improved health outcomes through creative means.
On 8 April 2023, Fleming and Yende performed for a special concert titled Healing Arts, dedicated to WHO's 75th anniversary in Geneva, Switzerland.
Dr Tedros Adhanom Ghebreyesus, WHO Director-General, said:
"WHO is honoured to have Renée Fleming and Pretty Yende join as Goodwill Ambassadors for Arts and Health. Their unparalleled talent, dedication to the arts, and commitment to advancing health and well-being make them ideal ambassadors for this important cause. Their involvement will inspire individuals, communities and policy-makers to recognize and harness the transformative power of the arts in the pursuit of better health for all."
Pretty Yende, who was born in a township near Piet Retief in Mpumalanga, has mesmerized global audiences with her exquisite voice, and WHO said she has a "deep understanding of the power of music" and has shown she's committed to using her talent to improve society.
"Yende's passion for sharing the healing aspects of music and her dedication to social causes align perfectly with WHO's Arts and Health agenda," said the WHO in a statement.
Highlighting the profound link between engagement in the arts and the impact on physical, mental and social well-being, the WHO said that through their roles as Goodwill Ambassadors, Fleming and Yende will promote the integration of arts into health-care systems, advocate for access to creative arts therapies, and promote the importance of artistic expression in improving health outcomes globally.
This is yet another incredible accolade for the 38-year-old South African. A few days ago, the soprano reached out to all those who've stuck by her since her humble beginnings. She said (in caps): "I AM MOST GRATEFUL TO THOSE WHO KNOW ME FROM WHEN IT ALL BEGAN AND THEY NEVER GAVE UP ON ME. YOU KNOW WHO YOU ARE♥️"
Pretty also revealed that the coronation engagement at Westminster Abbey was even more challenging than people realised… as she had to hold it together during this 'defining' moment after enduring "one of the most painful injuries I've ever experienced onstage". She says she fought through it all – "against all 'other odds' you can't imagine" – and that her ankle is healing.