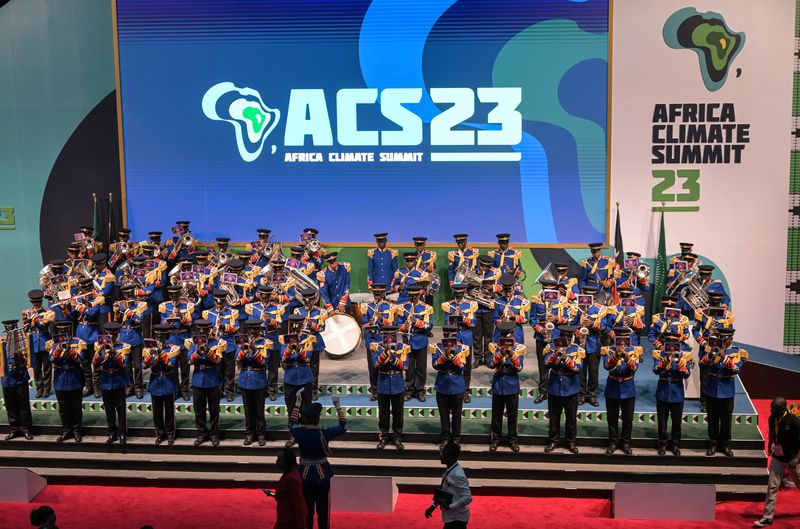 Africa Climate Summit sets the stage for global climate action
Kenyan President William Ruto expressed his unwavering commitment to spearheading climate action on the continent.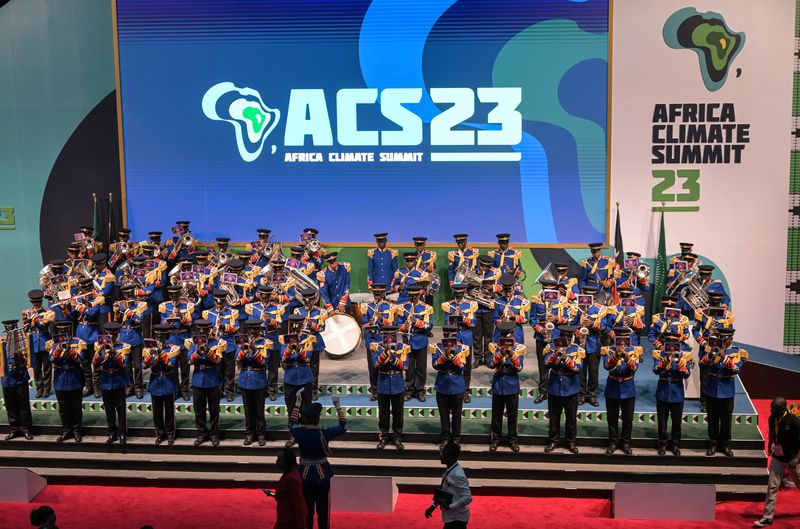 Kenya's president said Africa had a chance to "guide the globe" on climate action as he prepared to open a landmark climate summit in Nairobi on Monday aimed at reframing the continent as a budding renewable energy powerhouse.
ALSO READ: Canadian minister in climate change talks in China
The first Africa Climate Summit comes ahead of a flurry of diplomatic meetings leading to the November COP28 climate summit in the oil-rich United Arab Emirates, which will likely be dominated by clashing visions for the world's energy future.
CLIMATE SUMMIT
The Nairobi meeting is billed as bringing together leaders from the 54-nation continent to define a shared vision of Africa's green development — an ambitious aim in a politically and economically diverse region whose communities are among the most vulnerable to climate change.
Kenyan President William Ruto said on Monday that an African position on climate action would be to "save lives and the planet from calamity".
"We aspire to chart a new growth agenda that will deliver shared prosperity and sustainable development," he said on X, formerly Twitter.
"Africa is committed to taking advantage of this unique opportunity to guide the globe towards inclusive climate action."
To meet those aspirations, Ruto has said that the international community must help unblock financing for the continent and ease the mounting debt burden on African countries.
Joseph Nganga, Ruto's appointee to head the summit, said the conference would demonstrate that "Africa is not just a victim but a dynamic continent with solutions for the world".
ALSO READ: Nelson Mandela Foundation calls for global climate action
Security has been tightened and roads closed around the summit venue in central Nairobi, where the government says 30,000 people have registered to attend the three-day event.
Civil society groups are expected to protest near the summit at its opening against what they call its "deeply compromised agenda" and focus on rich-nation interests.
DAUNTING CHALLENGES
A draft version of the final declaration seen by AFP puts the spotlight on Africa's vast renewable energy potential, young workforce, and natural assets.
ALSO READ: Climate change-related cases rise as people fight global warming
Those include 40 percent of global reserves of cobalt, manganese, and platinum crucial for batteries and hydrogen fuel-cells.
But there are daunting challenges for a continent where hundreds of millions of people currently lack access to electricity.
Reminders of political instability in the region came last week, with a military takeover in Gabon little more than a month after a coup in Niger.
Countries in Africa are also hamstrung by mounting debt costs and a dearth of finance.
Despite hosting 60 percent of the world's best solar energy resources, Africa has roughly the same amount of installed capacity as Belgium, according to a commentary published last month by Ruto and the International Energy Agency chief Fatih Birol.
Currently, only about three percent of energy investments worldwide are made in Africa.
Charra Tesfaye Terfassa from the think tank E3G said the summit should balance optimism with a tough assessment of the challenges to "chart a new path for Africa to be a key part of the global conversation and benefit from the opportunities of the transition".
ALSO READ: Tips when moving your pet to a different climate
The Nairobi meeting is expected to draw several African heads of state, UN head Antonio Guterres, EU chief Ursula von der Leyen and other leaders.
klm-np/txw/ach