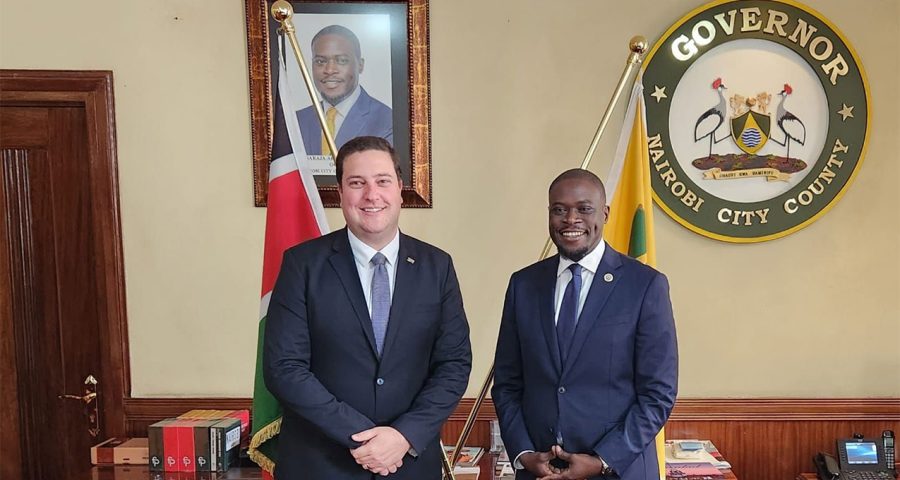 Cape Town and Nairobi are now sister cities
Cape Town Mayor Geordin Hill-Lewis has concluded a signing agreement to make Cape Town and Nairobi sister cities, with a shared mission to be the 'undisputed economic hubs' of their respective regions on Tuesday. The ceremony took place in Nairobi with the Governor of Nairobi City County Johnson Sakaja in attendance. Mayor Hill-Lewis was adamant […]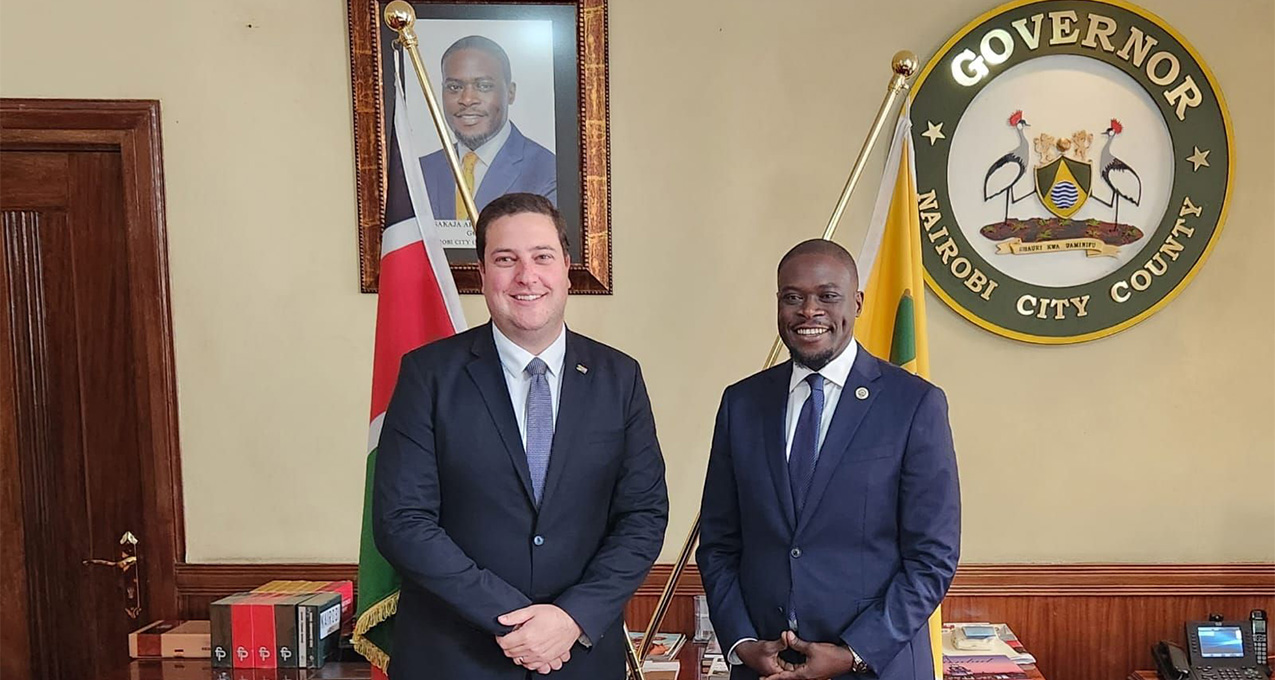 Cape Town Mayor Geordin Hill-Lewis has concluded a signing agreement to make Cape Town and Nairobi sister cities, with a shared mission to be the 'undisputed economic hubs' of their respective regions on Tuesday.
The ceremony took place in Nairobi with the Governor of Nairobi City County Johnson Sakaja in attendance. Mayor Hill-Lewis was adamant that the first city-to-city cooperation agreement signed in this administration should be with an African city, and Nairobi was the obvious choice. Hill-Lewis's Kenya itinerary has further included engagements with the Kenya film commission and the country's investment agency, KenInvest.
Cape Town and Nairobi are cities of roughly the same size in terms of population, with both expanding due to rapid urbanisation.
Speaking at the signing ceremony, Hill-Lewis said the cities are on similar trajectories, with similar missions to be 'the undisputed economic and innovation hubs of our respective regions'.
'It was important to me that our first city-to-city co-operation agreement in this administration is with an African city, and Nairobi is the obvious choice. It is clear that we are both on a mission to become even more globally competitive and to stand out as the most attractive and convenient places to do business in our regions.

'Both our regions are tourism giants on the African continent, and both our cities are considered gateways to our countries' many attractions. Nairobi and Cape Town attract a very wide range of visitors throughout the year, both cities have vibrant and well-serviced film industries, and our people are all a little sport-obsessed.

'Against this backdrop of similarities and shared vision, the opportunities to exchange knowledge are immense. As are the opportunities to expand on the commercial links that already exist between our cities.

We can do so much more together. We can strengthen each other's tourism markets. We can collaborate with each other's film industries. We can double the trade between us,' said Mayor Hill-Lewis.
Many Cape Town companies have a footprint in Nairobi, and vice versa, with a range of products exported in both directions.
Kenya Airways also already operates daily flights to and from Cape Town, adding to the strong foundation for a sister-cities partnership.
Other knowledge-sharing and partnership opportunities include infrastructure provision, affordable housing delivery, and clean energy.
Hill-Lewis added it was refreshing to meet a counterpart from his own generation taking charge of a leading African city. Governor Sakaja is 38 and Hill-Lewis is 36.
'When I look across at Governor Sakaja, I see a man with whom I have a great deal in common. Both of us entered politics early, having had a taste of it at high school and then diving in fully at university, and both of us were sworn in as members of our countries' National Assemblies while still in our twenties.

'We share a passion for youth leadership development, and we both believe our cities can and should stand at the forefront of innovation, sustainability, economic growth, and caring governance,' said Hill-Lewis.
Hill-Lewis said he hoped the agreement would be the start of 'a close bond' that would see both cities prosper.
 Hill-Lewis said 'In these troubled global times, it is my hope that both Nairobi and Cape Town will stand tall as centres of light, freedom and democracy on the African continent and that we will use our position and our influence to spread a message of peace. Here's to a bright and prosperous future for all the people of Nairobi and Cape Town'.