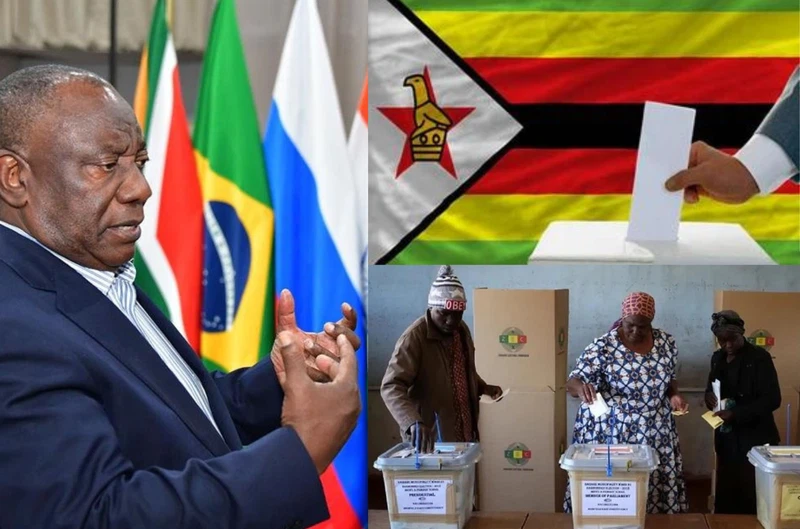 DA accuses Ramaphosa of endorsing Zimbabwe's elections
DA says the ANC government's silence is further hastening South Africa's decline as a leader on the African continent after accusing Ramaphosa of interfering in Zimbabwe's elections.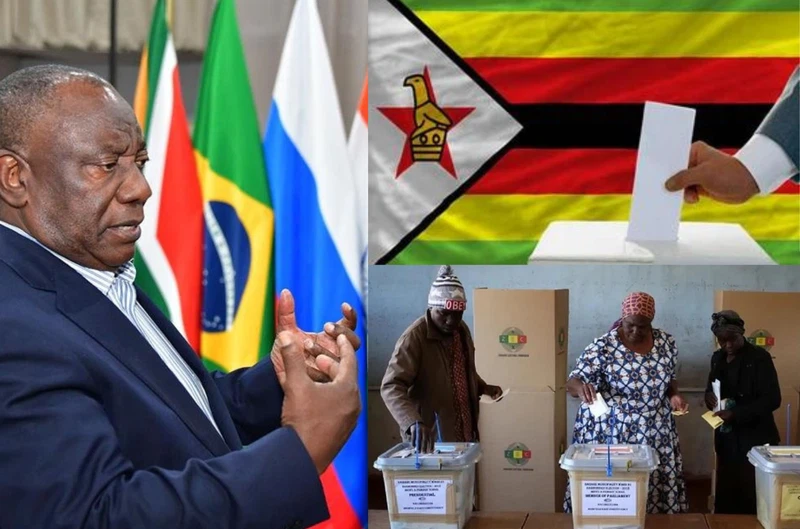 DA Shadow Minister of International Relations and Cooperation Emma Louise Powell MP says President Cyril Ramaphosa's continued silence over Zimbabwe's elections, which saw Emmerson Mnangagwa controversially 're-elected' for a second term, is a tacit endorsement of the ZANU-PF government's electoral farce.
ALSO READ: Mpho Phalatse RESIGNS as DA Councillor
DA WORRIED ABOUT ANC'S SILENCE OVER ZIMBABWE'S ELECTIONS
A preliminary report by the SADC Election Observer Mission (SADC-EOM) noted that the elections 'fell short of the requirements of the Constitution of Zimbabwe, the Electoral Act, and the SADC Principles and Guidelines Governing Democratic Elections (2021).'
ALSO READ: Zimbabwe's president announced winner again after election
"Similarly, other observer missions – from the African Union, Commonwealth and the European Union, have raised concern that the conduct of the election process could impact on the credibility, transparency and inclusivity of the process."Louise
ALSO READ: SADC rubbishes claims of accompanying Presidential Candidate to VOTE
DA QUESTIONS RAMAPHOSA OVER MBALULA'S REMARKS

With this broad condemnation of the flawed election – including a condemnation by the United Nations Secretary General – Louise says the ANC government's silence is further hastening South Africa's decline as a leader on the African continent and a defender of human rights and the rule of law.

"It is completely reckless for Ramaphosa and his government to outsource South Africa's foreign policy to Luthuli House. Since the announcement of Mnangagwa's 'victory', ANC SG Fikile Mbalula has been heaping praise on the flawed election and expressing solidarity with a ZANU-PF government that is yet again facing a crisis of legitimacy.
"Ramaphosa should come clean and confirm whether his government agrees with Mbalula's position that the ANC will be a willing underwriter of the sham Zimbabwe election," the DA Shadow Minister requested.
WHAT HAPPENED IN ZIMBABWE DURING THE ELECTIONS

Reports from observer missions and civil society organisations in Zimbabwe confirm – beyond any reasonable doubt – that the elections were neither free, fair nor credible.
"On election day there was widespread voter suppression with the captured electoral body, the ZEC, failing to deliver ballot papers on time – especially in urban areas, which are considered opposition strongholds. State apparatus was also used to arrest election observers, threaten opposition supporters and undermine the electoral process," she recalled.
"Instead of standing silently on the sidelines yet again, President Cyril Ramaphosa and his Foreign Minister Naledi Pandor should be coming to the defence of the SADC election observer mission which has come under direct attack from the ZANU-PF government over its preliminary report. If the SADC and South Africa are to retain any remnant of credibility, they must reject these primitive bullying tactics by ZANU-PF and demand an independent review of the election," Louise concluded.