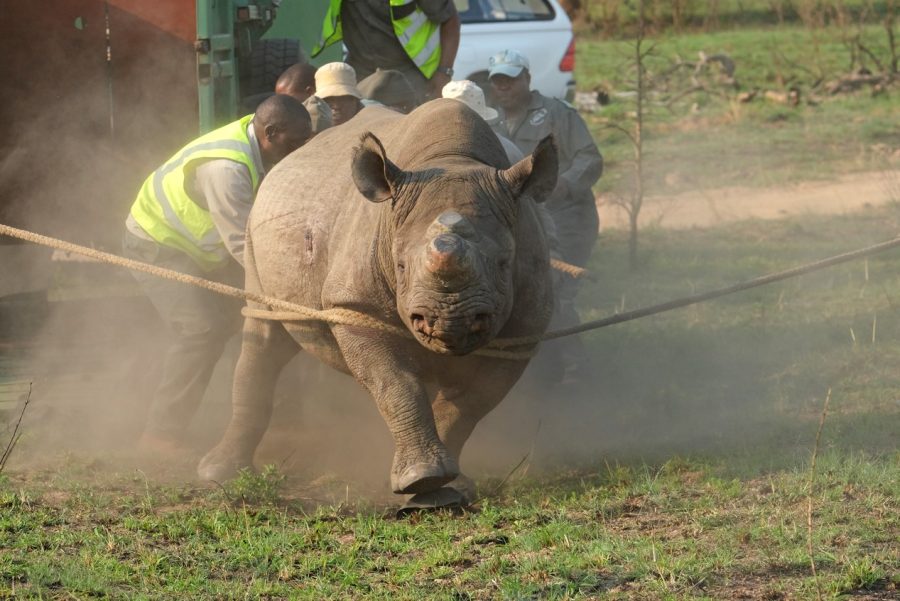 WATCH: Four Orphaned Black Rhino Get Second Chance with Release Back into the Wild
Last month saw a significant event when four orphaned Black Rhino were finally released into the wild in their new home – Babanango Game Reserve. This was a first of this scale in using orphaned individuals to establish a new population in South Africa and a first introduction of the species for the rolling valleys […]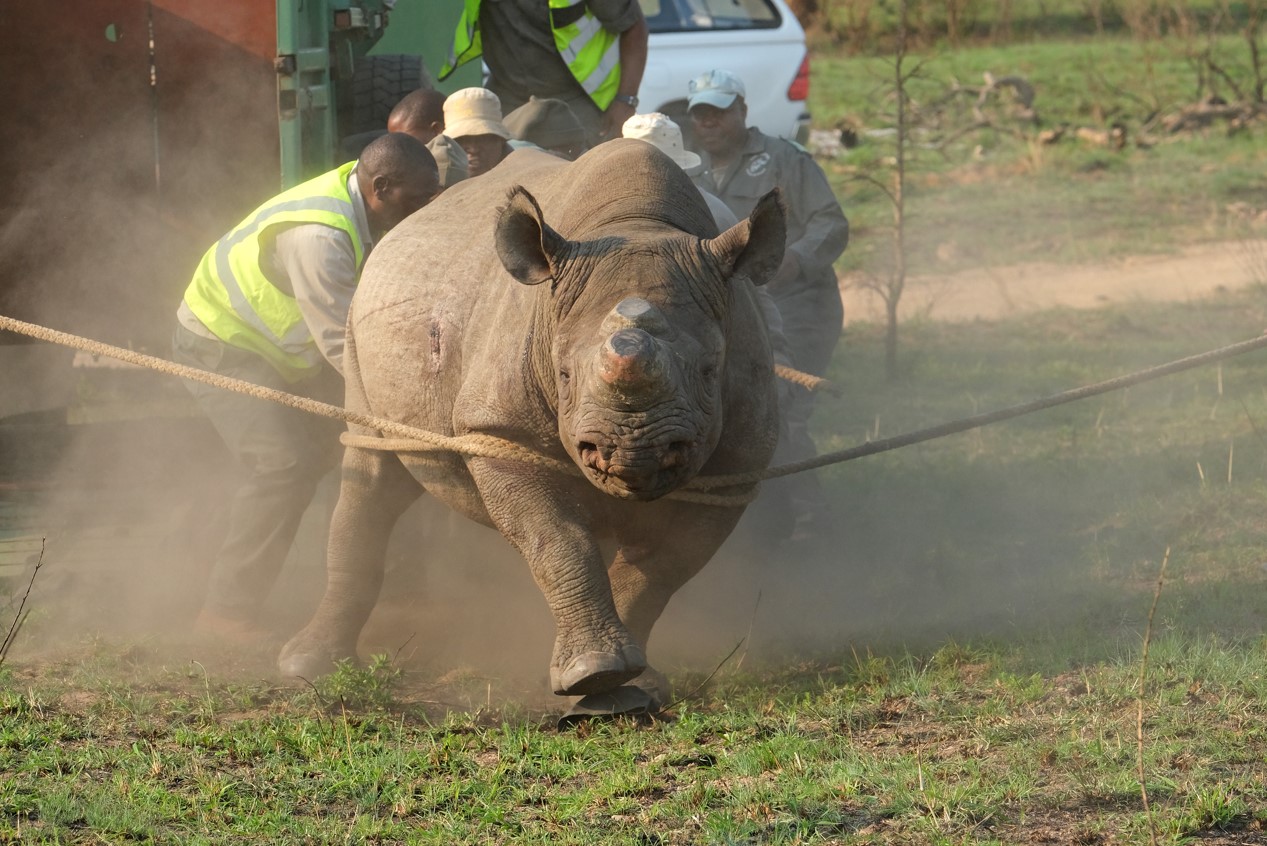 Last month saw a significant event when four orphaned Black Rhino were finally released into the wild in their new home – Babanango Game Reserve. This was a first of this scale in using orphaned individuals to establish a new population in South Africa and a first introduction of the species for the rolling valleys of this reserve, situated in the heart of KwaZulu-Natal.
After six years in captivity under the care of Ezemvelo KZN Wildlife, four orphaned Black Rhino were relocated by the Black Rhino Range Expansion Project, a partnership between Ezemvelo and WWF. The orphans now form part of a new population which includes wild black rhino that were selected and translocated from other reserves in KZN To Babanango Game Reserve. Some of the animals were airlifted where the terrain made it difficult for trucks to reach.
Black Rhino are listed as Critically Endangered on the IUCN Red List of Endangered Species, and severely threatened by poaching and habitat loss. Therefore, the identification of suitable habitat and the establishment of new populations, marks a significant milestone in the growth and protection of the species in South Africa.
"It is a big responsibility and a privilege at the same time for Babanango Game Reserve to be part of conserving these iconic species." Musa Mbatha – Conservation Manager, Babanango Game Reserve.
The individuals were orphaned as young calves in separate incidents as a result of poaching and other factors, leaving the youngsters abandoned between the ages of 2 months and 1 years old. The orphaned rhinos were rescued and placed into the boma facilities run by provincial authority, Ezemvelo KZN Wildlife, and received 24 hour care and feeding by members of the game capture team.
Last month, in partnership with BRREP, Wildlife ACT and Conservation Outcomes, each rhino was safely loaded into a crate and trucked to Babanango Game Reserve – a majority community owned 20 000-hectare game reserve in the heart of Zululand.
"The symbolism of this event cannot be overstated, the successful release of these four black rhino that, under any other circumstance would have been lost to the species, is a strong testament to the determination and commitment of not only the staff at the game capture facility who spent thousands of hours caring for them but also to the many donors and funders, some of them just school children, who gave willingly to ensure that these animals were given a chance. The message is clear: we need to remain committed and united as a province to the task of saving this iconic species, even if it is one animal at a time." Jeffery Cooke, Head of Game Capture, Ezemvelo KZN Wildlife.
Identified by their iconic hooked lip for browsing purposes, they are generally elusive and shy, but infamous in their explosive personality when threatened. To aid in their protection, and before release onto the reserve, each rhino was fitted with a tracking device to ensure effective post release monitoring. This monitoring, supported by Wildlife ACT, is extremely important to ensure the rhino's settle into their new environment.
"We are extremely grateful to committed partners in devoting their land, money and resources to black rhino conservation. Without their support, this exercise would not be possible. Creating new populations of black rhinos is the BRREP's way of countering the devastating effects of poaching. It is wonderful that these orphans were rescued by Ezemvelo and now have a chance to become part of a new wild population." Jacques Flamand, Project leader – WWF Black Rhino Range Expansion.
The establishment and rewilding of Babanango Game Reserve is one of the largest conservation projects of its kind in KwaZulu-Natal over the last 30 years. Over 75% of the land is invested from the surrounding communities, headed by the Emcakwini, Kwangono and Esibongweni Community Trusts – bringing people into the heart of conservation of the area.  Combined, all three Trusts own 17 374 hectares of the 20 056 hectares of Babanango Game Reserve.
The reintroduction of Rhino is important for conservation and adds an iconic species to the tourism product offering for the reserve, driving local economic development.
"The Emcakwini Community Trust and its beneficiary community members feel honoured and privileged to welcome the arrival of the new Black Rhino orphans onto Babanango Game Reserve. This occasion marks an important and significant step in the reintroduction of both endangered and threatened wildlife species onto our land. May they roam safely and freely again, for the benefit of conservation, and the wise education of our children for generations to come" Statement by the Emcakwini Community Trust.
Project partners: Babanango Game Reserve, Conservation Outcomes, Ezemvelo KZN Wildlife, WWF BRREP and Wildlife ACT.