General Brice Nguema of Gabon receives support in Congo
The transitional president of Gabon, who removed the previous leader of the country at the end of August, met with his counterpart from Congo.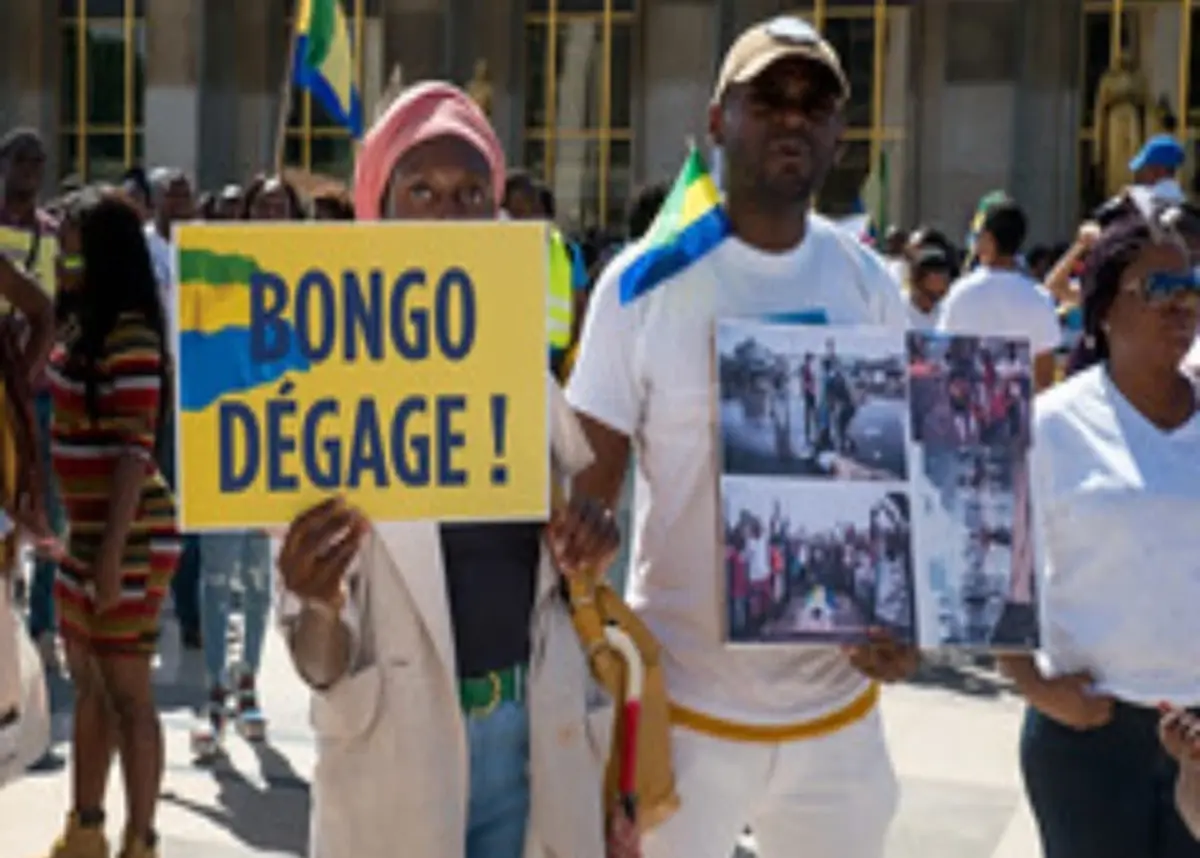 Gabon's transitional president, who ousted the leader of the central African country at the end of August, received a show of support from the neighbouring Republic of Congo on Sunday 1 October 2023 after he met his counterpart, aiming to improve relations and ease Gabon out of isolation.
General Brice Oligui Nguema overthrew Ali Bongo Ondimba, 64, who had ruled Gabon since 2009, moments after he was proclaimed the winner in a presidential election in late August.
ALSO READ: Transition period: Gabon's military genuine objective?
DID GABON EXPERIENCE ELECTION FRAUD?
The election result was branded a fraud by the opposition and the military coup leaders, who had also accused his regime of widespread corruption and bad governance.
Under the presidency of Ali Bongo, relations between Gabon and neighbouring Congo were notoriously tense. Oligui said his visit was aimed at improving the ties and easing Gabon's international isolation following the coup.
ALSO READ: Gabon coup leader sworn in as president for unspecified period
"I have come to consult, to discuss, to exchange with (the president), who for us is a key in the region, who can relay to global authorities what we have done," Oligui said after holding talks with Congo President Denis Sassou Nguesso.
"It is also to ease the sanctions… we hope to once again take our place among the nations," Oligui said. Gabon was suspended from the African Union and the Economic Community of Central Africa States (ECCAS) after the change of government.
ALSO READ: Gabon's General Nguema named new leader after coup attempt
ECCAS TO TRANSFER ITS HEADQUARTERS
ECCAS has also ordered the immediate transfer of its headquarters from Gabon's Libreville to the Equatorial Guinea capital, Malabo.
The Congo president did not address reporters after the talks, but his Foreign Minister, Jean-Claude Gakosso, hailed Oligui as "a man of humility and reconciliation."
ALSO READ: African Union Commission condemns Gabon power seizure
"I think that the Gabonese should support him and, aside from the Gabonese, the Congolese. Also, our brothers in central Africa", he told reporters.
"We know that there was a change in Libreville," Gakosso said. "The main thing is that there was no bloodshed." "We have rarely seen this, a forceful change of regime without bloodshed."
ALSO READ: Gabonese military announces regime takeover
GABON-CONGO RELATIONSHIP
"The Congo and Gabon are, in reality, the same country. We have to work tirelessly to have good relations," he said. The visit marked the second overseas trip by Oligui, who was sworn in last month as Gabon's interim president.
The talks were held near Oyo, in central Congo. Oligui, wearing green military fatigues and a beret, was greeted by the prime minister and a red carpet when he landed.
ALSO READ: Gabonese opposition asks Bongo to accept presidential defeat
Many in Gabon saw Ali Bongo's overthrow as an act of liberation rather than a military coup. Oligui has promised to hold "free, transparent and credible elections" to restore civilian rule but has not given a timeframe.
© Agence France-Presse