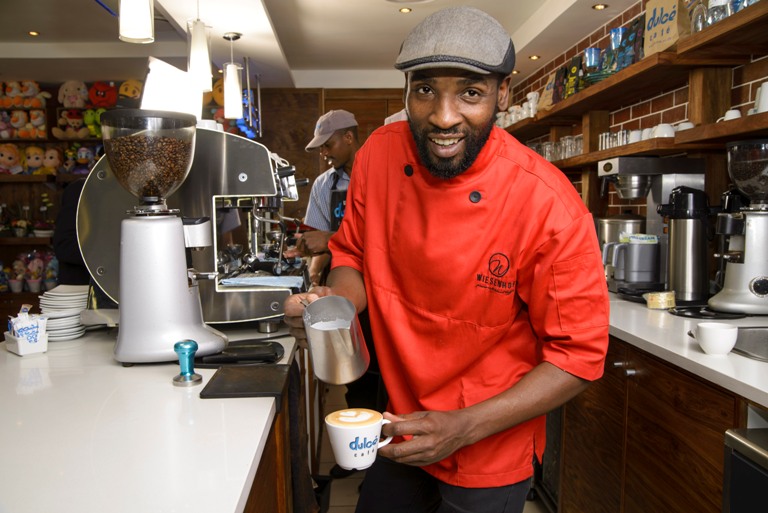 SA's Top Technical Barista Climbing the Ladder from Nothing to a Champion
Wiesenhof's National Beverage Specialist Khulekani "Khule" Mpala Khule who came from Zimbabwe with a family, and pretty much nothing in his pocket is now a top barista, winning awards for his exceptional coffee creations! He won top technical honours at the Speciality Coffee Association of Southern Africa's National Coffee Competition last weekend, being awarded the […]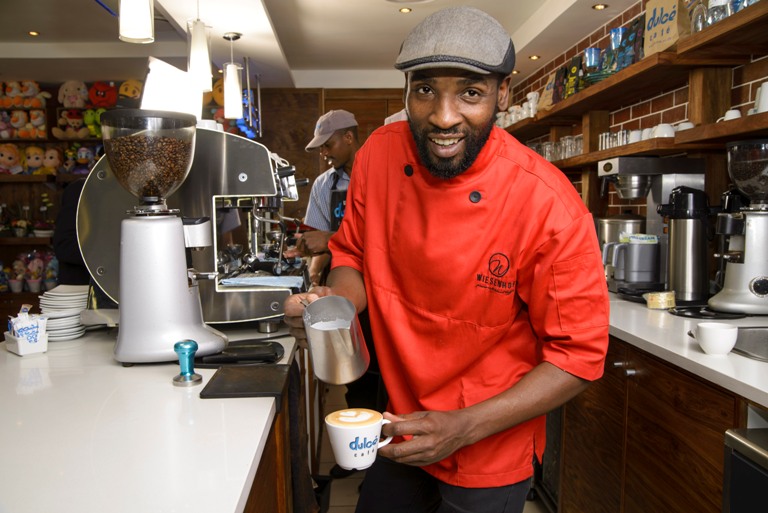 Wiesenhof's National Beverage Specialist Khulekani "Khule" Mpala Khule who came from Zimbabwe with a family, and pretty much nothing in his pocket is now a top barista, winning awards for his exceptional coffee creations!
He won top technical honours at the Speciality Coffee Association of Southern Africa's National Coffee Competition last weekend, being awarded the Best Technical and Best Signature Drink prize.
The championships, which took place from 21 to 24 February outside Durban saw the country's top coffee companies and individual baristas gather to battle it out for leading honours.
Khule impressed the judges with his outstanding ability and his signature drink that was motivated by his theme of coffee being about people and focused on celebrating Ethiopia as the home of coffee, looking at where it all began when coffee was discovered.
Originally from Zimbabwe, this 44-year-old father of three came to South Africa in 2006 in search of a new life away from the political strife in his mother country. He came with a marketing qualification, his wife Norma, their three children and very little else and went through some very tough and challenging times before joining Wiesenhof in 2018.
"I'm over the moon at being recognised again for my technical ability, and for the drink that I have created," says Khule. "I'm also proud to have achieved so much as a barista since coming to South Africa," he adds.
Khule's first job in South Africa was as a security guard. Despite working hard at being the best he could be, he was retrenched after a year but ended up working in various restaurants, working his way up from a scullery hand to becoming a waiter and eventually, making coffee. "I ended up in 2008 in one of the restaurants at a local Woolworths, which is where my passion for coffee began," he explains. "I was poached by another coffee company and ended up as a manager of one of their shops, training new baristas and managers joining the group," he says.
"With Wiesenhof I have expanded my horizons even further," says Khule, who dreams of becoming one of the best baristas in the world. "I want to see our coffee recognised as the best coffee in South Africa and to pass on everything I have learned, empowering other baristas with the knowledge and skill they need to enjoy long and fruitful careers and the recognition they deserve."
Here is the recipe for Khule's winning, signature coffee:
Four shots of espresso (chilled);
Ground Ethiopian coffee;
Ethiopian brew (chilled);
Water;
Nectarine juice;
Lemon juice.