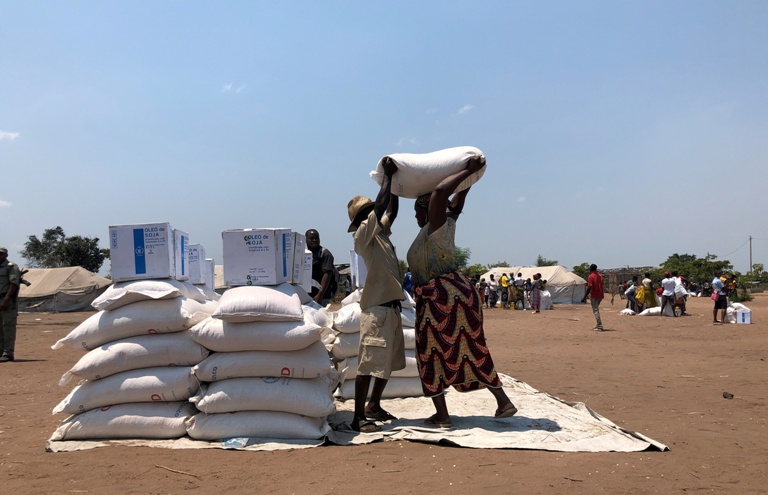 US halts food aid to Ethiopia, perpetrators to face consequences
The US halts food aid to Ethiopia, citing "a widespread and coordinated campaign" to divert donated supplies from the needy. USAID halted food aid to Ethiopia Thursday 8th June, 2023, citing "a widespread and coordinated campaign" to divert donated supplies from the needy as Addis Ababa vowed to hold perpetrators to account. "We made the […]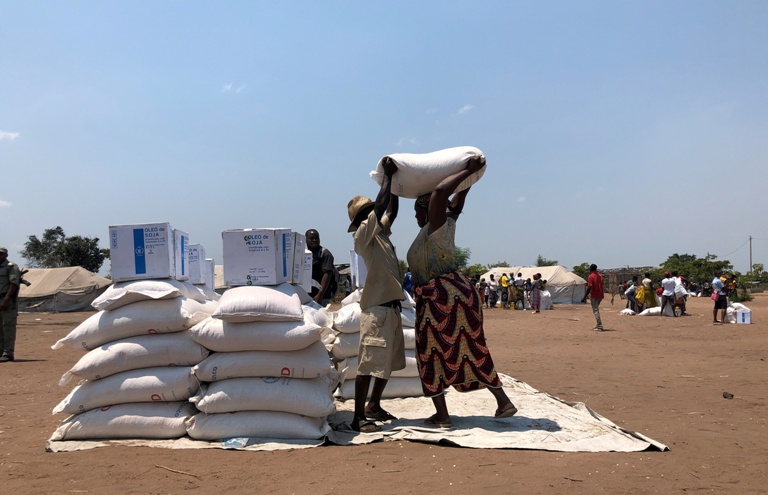 The US halts food aid to Ethiopia, citing "a widespread and coordinated campaign" to divert donated supplies from the needy.
USAID halted food aid to Ethiopia Thursday 8th June, 2023, citing "a widespread and coordinated campaign" to divert donated supplies from the needy as Addis Ababa vowed to hold perpetrators to account. "We made the difficult but necessary decision that we cannot move forward with distribution of food assistance until reforms are in place," said the US government's main international aid agency.
"We intend to immediately resume food assistance once we are confident in the integrity of delivery systems to get assistance to its intended recipients," the statement added. The decision will affect millions of Ethiopians facing severe food shortages due to a devastating war in the northern region of Tigray as well as a punishing drought in the south and southeast that has also struck Somalia and parts of Kenya. The US agency has discussed the matter with Ethiopia's government, and the two parties said Thursday that they were committed to addressing the "deeply concerning revelations of food aid diversion".
ALSO READ: Senegal in hot soup after the recent deadly protests
ALSO READ: Tigrayans discrimination: rights group sues Ethiopian Airlines
"The two governments are conducting investigations so that the perpetrators of such diversion are held to account," USAID and Ethiopia's foreign ministry said in a joint statement. The decision comes on the heels of an announcement by USAID and the World Food Programme (WFP) last month to freeze food aid to Tigray after the agencies discovered that shipments were being diverted to local markets. Neither USAID nor WFP has identified those responsible for taking the aid and reselling it.
FAMINE WARNINGS IN ETHIOPIA
US Secretary of State Antony Blinken raised the issue with Ethiopia's Deputy Prime Minister and Foreign Minister Demeke Mekonnen on the sidelines of a ministerial gathering in Saudi Arabia. Blinken "welcomed the Ethiopian government's commitment to work together to conduct a full investigation into the diversion of US food assistance and to hold accountable those found responsible", State Department spokesperson Matthew Miller said Thursday.
Nearly 32 million people in Ethiopia, Kenya and Somalia are in the grip of the worst drought in decades, and aid agencies have raised famine warnings unless more funding is made available to help the affected regions. In addition to the crisis in the drought-hit south, northern Tigray suffered from dire shortages of food, fuel, cash and medicines during the two-year conflict between forces loyal to Ethiopia's government and the Tigray People's Liberation Front.
ALSO READ: Ethiopia: jihadist Al-Shabaab ambush near the border with Somalia
ALSO READ: Ethiopian musicians fled the country after the 1974 revolution
A peace deal signed on November 2 just passed the seven-month mark, implementation of the accord has progressed slowly without a major return to fighting, and some basic services have resumed to the region of six million people. But media access remains restricted, and it is impossible to independently verify the situation on the ground. Michael Ryan, emergencies director at the World Health Organization, told a press briefing in Geneva that although humanitarian access had improved in Tigray and other parts of Ethiopia, "significant gaps" remained.
"There are still some areas that are not accessible," he said, pointing to the contested region of western Tigray, which is controlled by militias from neighbouring Amhara and claimed by Amharas and Tigrayans. "We estimate that in Ethiopia as a whole, about 17.4 million people need humanitarian assistance," Ryan added. According to a USAID statement published in March this year, the US "remains the single largest humanitarian donor to Ethiopia, providing more than $1.8 billion in lifesaving assistance since fiscal year 2022".
ALSO READ: Tigray village incredibly survived the devastating war in Ethiopia