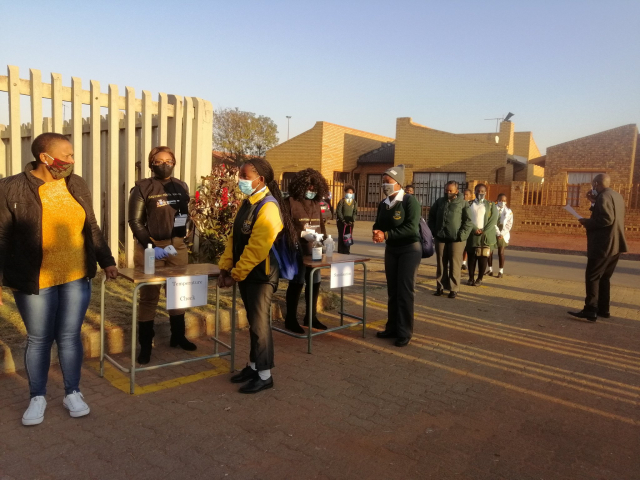 Four strategies to make your neighborhood safer
A series of gunshots fired late at night in East Atlanta recently prompted my neighbor to post on our local Facebook group, asking what we can do as a community to make it less dangerous to live and work in the area. You may be asking yourself the same question. Since the start of the […]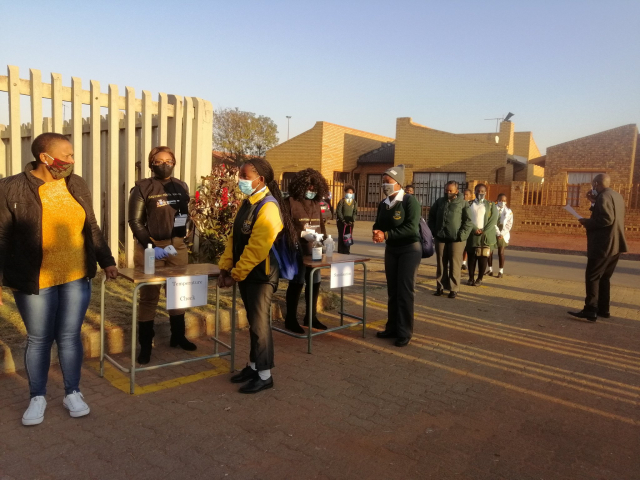 A series of gunshots fired late at night in East Atlanta recently prompted my neighbor to post on our local Facebook group, asking what we can do as a community to make it less dangerous to live and work in the area.
You may be asking yourself the same question. Since the start of the COVID-19 pandemic, cities across the country have seen an increase in gun violence and homicides.
ALSO READ: MMC for Public Safety to visit shack fire-prone informal settlement
Around the country, crime seems to be rising, and that sense of danger influences our daily choices – from where we walk our dogs to how we vote.
As a researcher at the University of Washington, I study how media and technology influence our sense of safety. New apps and technologies have made crime information increasingly accessible and available in real time and on demand. However, I've found that access to so much information can cause some people to feel helpless and anxious rather than empowered.
If that sounds like you, here are four evidence-based strategies you can use to take power and transform your neighborhood. While these strategies may not lead to immediate changes, they shift the underlying social, economic and environmental characteristics of your neighborhood to make it truly safer in the long run.
1. BE NEIGHBOURLY – SAFER ENVIRONMENT
Get to know your neighbors.
Research shows that neighborhoods where people walk around and greet one another are safer. That's because they deter potential offenders, who prefer quieter neighborhoods, and because they give people the power to look out for one another.
For example, if you see a child involved in a fight, knowing your neighbors might help you contact the child's parent or guardian or intervene yourself. If you see an older adult looking lost, you may know how to guide them home or call someone who does. You do not need to be close friends with your neighbors, but by taking small, consistent actions to look out for one another, especially those neighbors who are most vulnerable, you are creating a safer community.
2. SELECTIVELY LISTEN TO CRIME NEWS
Despite the real problems the country is facing with gun violence, crime rates in the United States are still at historic lows: Property crime and violent crime have been decreasing steadily since the early 1990s, with a slight uptick in violent crime since 2015.
Then why have you heard about so much crime?
While crime rates are largely decreasing, information about crime is more accessible than ever. Mobile apps and websites now enable you to view and share crime information in real time with the click of a few buttons.
ALSO READ: Tips to stay safe when Heating Your Home this Winter
In a recent study, we interviewed people who use the Citizen app to stay informed about local safety incidents. We found that while such apps can provide users with timely local information, they can also spike users' fears by raising the salience and visibility of every little incident regardless of whether it presents a risk to users' safety.
The Citizen app, like many other apps, has a financial incentive to report as much information as possible because it profits from users' engagement. However, for users of these apps, the resulting fear can lead them to avoid going out in the evenings or heighten their fear of strangers – the opposite of the kind of social trust and cohesion necessary for long-term crime prevention.
If you find yourself feeling anxious or fearful after reading crime news, consider using filters, turning off alerts and maintaining perspective by reading good news as well as the crime stories.
3. SUPPORT LOCAL ORGANIZATIONS TO CREATE A SAFER ENVIRONMENT
Another influential study found that organizations that focus on neighborhood development, substance abuse prevention, crime prevention, job training and recreational activities for youth all reduce the crime rate.
The study was large, looking at data from 20 years and 264 cities, and found that establishing 10 additional community organizations in a city decreases the homicide rate by 9%, the violent crime rate by 6% and the property crime rate by 4% within a year. Those effects persist for at least three years, even if the organizations cease to exist.
One famous example is a program called Midnight Basketball, which began in the early 1990s in Washington D.C. Its aim was to provide youth with a safe space to play basketball during high-crime hours and use that opportunity to connect them with educational and social services.
Despite research documenting the success of Midnight Basketball in reducing crime, the program struggled for many years due to poor political and financial support. By supporting local, high-quality programs in various ways – with dollars, volunteer time and political support – community members can begin addressing the underlying social and economic factors that lead to crime in the first place.
4. FIX UP YOUR NEIGHBORHOOD
Organizing is an effective crime prevention strategy. When neighborhoods organize against crime, however, they often default to crime watches and neighborhood patrols. One study estimates that over 40% of the U.S. population lives in areas monitored by a neighborhood watch group.
ALSO READ: Fleet Safety Awards 2023 launches in South Africa
While some studies have shown these programs to be effective in reducing the crime rate, research also shows that monitoring a neighborhood leads to the unjustified suspicion and harassment of Black people, due to deeply held biases.
There are other ways to organize that makes the area safer for everyone. For example, you can focus on changing the underlying characteristics of a neighborhood.
Community members can identify individual blocks or vacant plots of land that look run down. Clean up trash, advocate for more street lights and plant greenery – the goal is to transform run-down parts of your neighborhood into vibrant areas where people would enjoy congregating.
This sort of organizing can have a large impact – in Philadelphia, for example, the Pennsylvania Horticultural Society's program to convert vacant lots into green spaces led to a 29% reduction in gun violence in the affected neighborhoods. That would translate to 350 fewer shootings each year if the program were implemented citywide.
MORE RELATIONSHIPS, MORE COMMUNITY INVOLVEMENT
When you feel unsafe, a natural reaction is to isolate yourself and distrust the strangers around you. However, such responses not only lead to more fear, but they can also weaken community cohesion and make your neighborhood less safe.
ALSO READ: Concerns over safety dampen Lagos' potential cycling boom
By building relationships, looking out for one another and investing in your social and physical infrastructure, you can truly make your neighborhood safer in the long run.