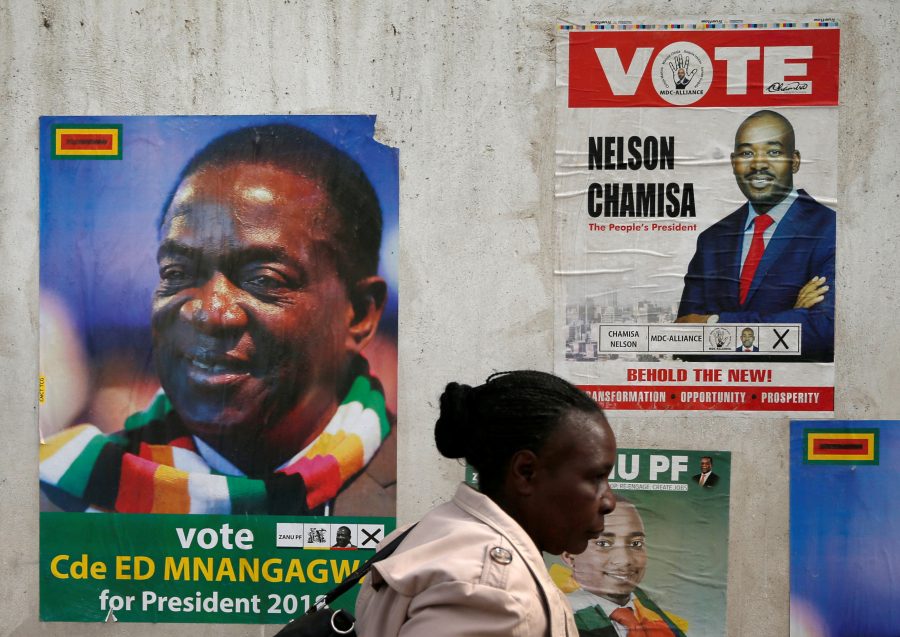 Zimbabweans Set to Make Their Mark and History Today
The voting polls in Zimbabwe are now officially opened for voters. This is a historic moment for the Zimbabwean people, who will cast their vote without former President, Robert Mugabe's name on the ballot paper for the first time in decades. The people have been queuing since early morning in the hope of casting their […]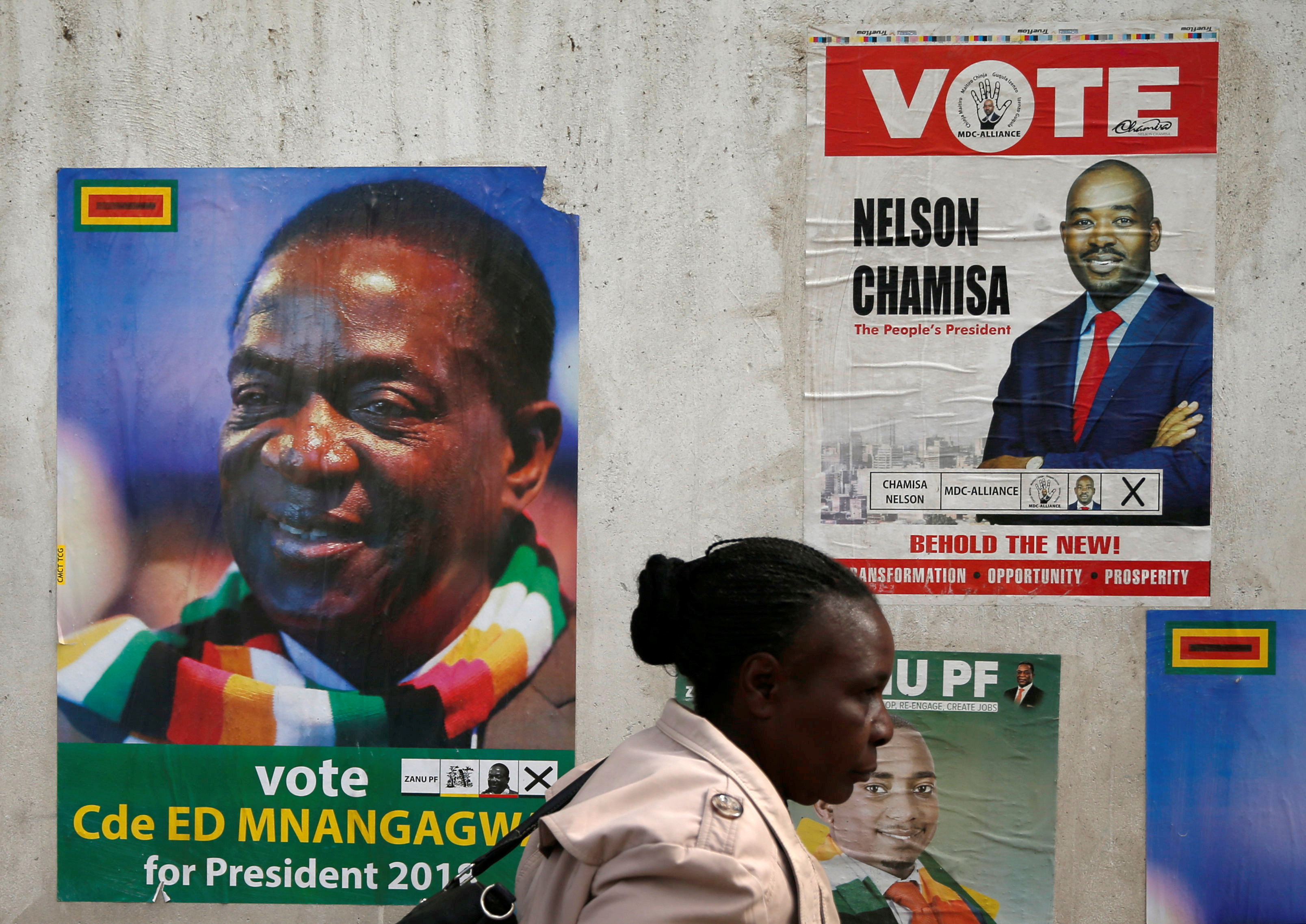 The voting polls in Zimbabwe are now officially opened for voters. This is a historic moment for the Zimbabwean people, who will cast their vote without former President, Robert Mugabe's name on the ballot paper for the first time in decades.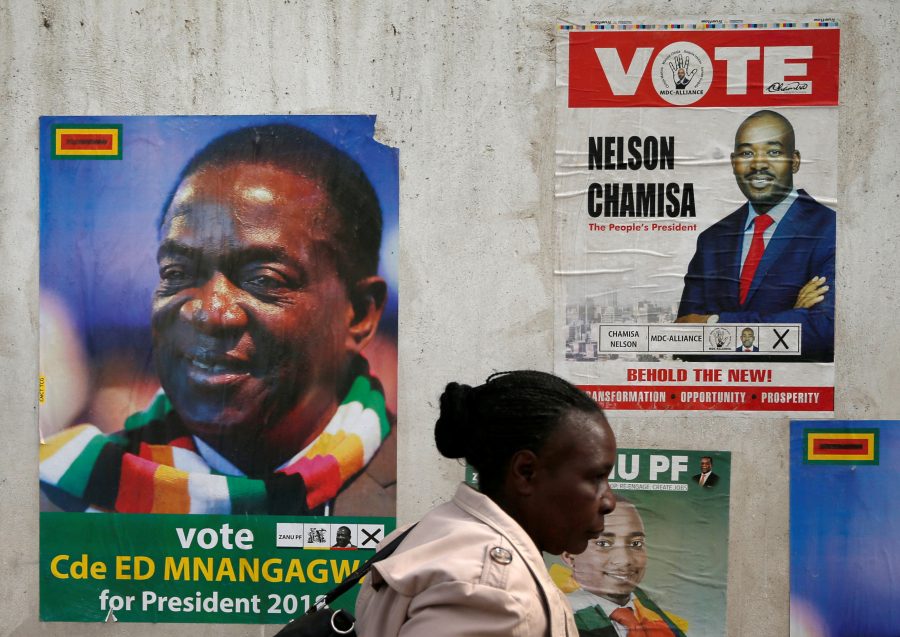 The people have been queuing since early morning in the hope of casting their vote to make Zimbabwe a better country. Over 5 million are expected to vote today, with a choice of 23 candidates.
This is a watershed moment for Zimbabweans who are hoping to remove the country's 'pariah' status and turn around their failed economy.
In an unexpected twist, Zimbabwe's Electoral Commission (ZEC) said that it's taking the opposition contender, MDC Alliance to court.
According to ZEC the leader of MDC, Nelson Chamisa is accused of violating the electoral code, following his press briefing conference on Sunday morning… which was a day after the official closing date of campaigning.
Chamisa is the main contender challenging Zanu-PF leader, and current Zimbabwean President Emmerson 'Crocodile' Mnangagwa in today's elections.
At 40, he is just old enough – under Zimbabwe's age limit law – to be President. The young lawyer and pastor would be they youngest head of state ever in the country.
Reuters' writer MacDonald Dzirutwe said: "Little separates the two men's policies but Mnangagwa is 75 and represents the war generation that has ruled since independence in 1980, while Chamisa, a 40-year-old lawyer, embodies the hopes of many young people."
The run-up to today's presidential and parliamentary election has been peaceful compared to the past, although there are some reports of intimidation in rural areas.
Voting began at 07h00 and will end at 19h00.
"This is a historic day," security guard Fabian Matsika told Reuters. He woke at 04h30 to travel to his polling station on the outskirts of the capital.
"I'll vote for Chamisa because it is a vote for change, it is a vote for the youth. Tomorrow we will have a new president."
Elizabeth Kamhunga, 67, said after casting her vote at a school in the Harare suburb of Malbereign: ""ZANU-PF is the only party that I have voted for. We may have made some mistakes but I think President Mnangagwa is the only person who has the interests of Zimbabwe at heart."
Yesterday Robert Mugabe addressed the press for the first time in eight months to lend his support to the opposition.
https://twitter.com/MsNomalanga/status/1023792152537645058
#Zimbabwe Let's do this. The Time is NOW!!

— Tendai Moyo (@tindoish10) July 30, 2018
Dear #Zimbabwe, wish you a peaceful, free and fair election.

— F.U.N.D.I aka anita 🌍🌎🌏 (@dizainatweets) July 30, 2018
God bless #Zimbabwe !! #ZimElections2018 🇿🇼🇿🇼

— Tatenda Madzorera (@tpmadz) July 30, 2018
30 july will be the new freedom day for us. Good luck to all those voting lets have zimbabwe back #Zimbabwe

— LANGEH (@LANGTONMOYO) July 30, 2018