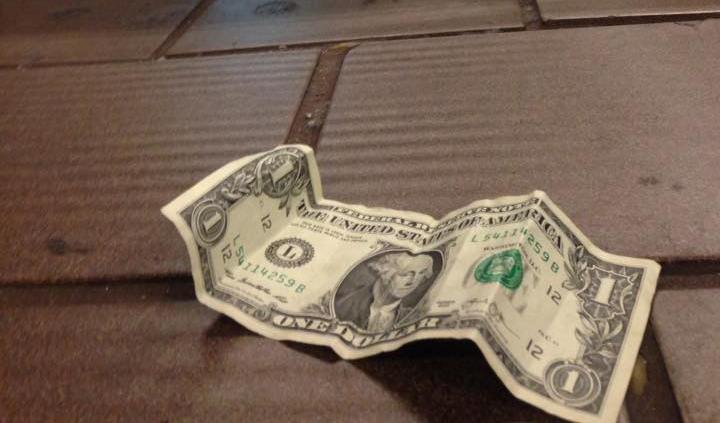 My Story: Meeting an Award-Winning South African Over a Dollar Bill In New York
So the story I'm about to tell you is so New York and one of the reasons people love this place… writes author and former South African expat Ted Botha, who now lives in Joburg, but was back in New York for a couple of months. It all centres around a stray one dollar bill. I […]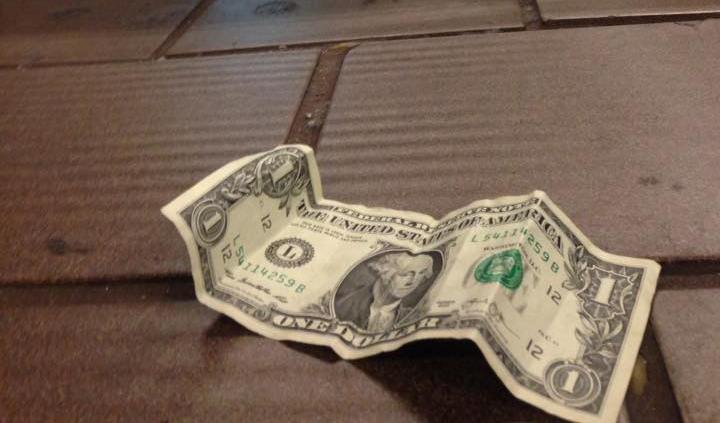 So the story I'm about to tell you is so New York and one of the reasons people love this place… writes author and former South African expat Ted Botha, who now lives in Joburg, but was back in New York for a couple of months.
It all centres around a stray one dollar bill.
I had to get to 42nd Street last week in the morning and the option was to take the express subway or the local. Take the local, I thought, and you can grab a seat and do some work.
Well, the local 6 train was packed, so no seat and no work. Just standing.
Sitting in front of me was a father and son, from Nepal I'd guess, given what happened next.
When they stood up to get off, the boy – about 7 – saw there was a dollar bill, on the seat he'd just left, that obviously wasn't his. A curious but sweet interchange started between father and son, and then me (with my big mouth) and several people near me.
The father told the son to put the money back on the seat, even though it clearly wasn't being claimed by anyone.
'Take it,' I said, 'you found it.'
As someone who has followed trash and free stuff in NY for two decades [and wrote a book about it called Mongo], I felt I kind of knew the rules of the street. But the dad would have none of it.
A woman near me, beautifully dressed and her hair pulled back in a purple wrap, also got quite vocal, like me. She said he should take it and give it to a charity.
The boy put it in his pocket, sheepishly, but as they left the train the dad took it out and put it back on the seat.
When they were gone, I, like any mongo collector would, claimed it. The woman in the purple headdress and another older woman and I started talking about what we'd just seen.
I said I could understand what the father was doing, teaching his son to be upright, even though in this case it might not have been because what his son was doing was wrong exactly.
But money lying in the street is a grey area for some people. It's not like furniture that's obviously been thrown out.
The woman in the purple headdress was adamant that the boy should have taken the dollar. She started telling a story about how she had found a bag with thousands of what sounded like 'grands,' but then I realised what she was saying was 'rands'.
She then told the older lady what this amount was in dollars. And then I was totally sidetracked from the dad and son to the fact that I had by chance taken the local train and landed up in a mongo situation next to a South African in this crowded city, before it led to a very non-subway discussion about the rights and wrongs of claiming a stray dollar.
Turns out the woman was none other than award-winning cancer doctor Thandeka Mazibuko from Durban.
We gabbed a bit about South Africa and the big job Cyril [Ramaphosa] has ahead of him, as we got off at Grand Central with the tumult of New York around us, a little Island of our country in the Big Apple, two like minds wanting the best for our country, that it would be a place for everyone to build together, no matter their race; that healthcare (a big issue for Thandeka) would become a primary concern after so long of not being one.
Then we parted, new friends.
I never gave the dollar another thought until a few hours later. I was wandering near Rockefeller Center and an old lady wearing army boots with a suitcase asked for a dollar.
It isn't common that beggars ask for a specific denomination, but she had. And I had barely heard her. But I'd heard enough.
'That's it,' I thought. 'That dollar the boy gave up is hers.'
If you have a story to share, please send it to admin@sapeople.com