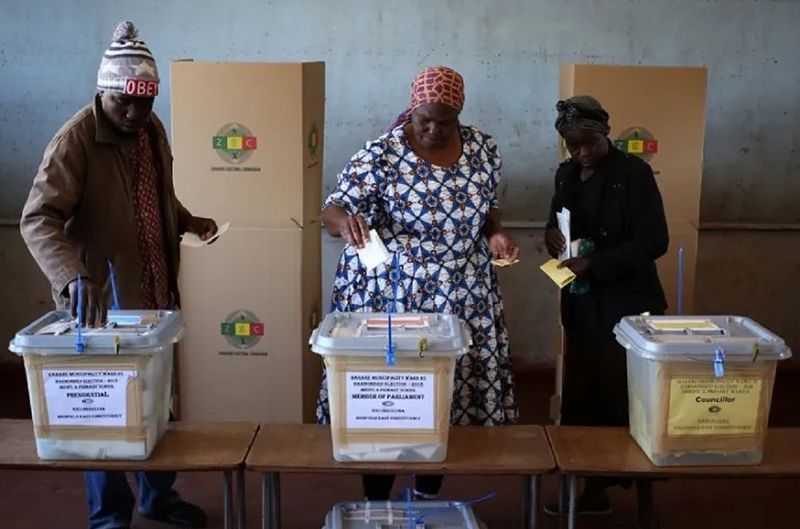 Zimbabwe's election results discourages European Union's aid
The European Union plans to suspend financial aid to Zimbabwe's electoral commission after observers termed election results invalid.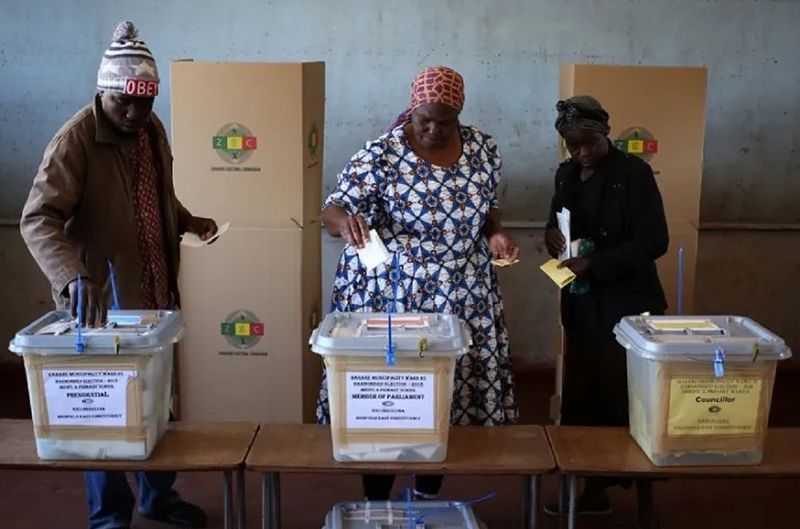 The European Union on Tuesday 19 September 2023 announced plans to suspend financial aid to Zimbabwe's electoral commission after international observers called voting to re-elect President Emmerson Mnangagwa flawed.
ALSO READ: Ramaphosa expresses confidence in winning 2024 elections
Recent preliminary statements from multiple electoral observer missions, including the EU's, "have raised concerns about ZEC's (Zimbabwe Electoral Commission) management of the electoral process, particularly regarding its independence and transparency," the European bloc's delegation to the country said.
ALSO READ: 39 local observers of Zimbabwe election arrested: Police
WHAT DID THE EU STATEMENT READ?
"The European Union has formally communicated its intention to suspend its $5 million financial support for the Zimbabwean Electoral Commission," the EU statement added.
The EU's financial support is part of a programme managed by the United Nations Development Programme (UNDP) and financed by a number of donors, including the EU, aimed at improving Zimbabwe's capacity to organise elections.
ALSO READ: 'Behold SADC is reborn': SADC's Zimbabwe election observers report impressed the world
The European Union joined the programme last year, and it is due to run till 2024. Last week, Zimbabwe swore in a new government that the opposition branded as the "worst" since independence after President Mnangagwa appointed his son and nephew to key ministerial posts.
The president was re-elected on August 23, with 52.6 per cent of the vote against 44 per cent for the opposition Citizens Coalition for Change (CCC) leader Nelson Chamisa.
ALSO READ: Arrest of local observers in Zimbabwe election raises concerns
ZIMBABWE'S ELECTION RESULTS WERE TERMED FLAWED
The CCC termed the result "flawed, shambolic and illegal" and demanded a fresh election. International observers highlighted "serious problems" affecting the "transparency" of the ballot, including voters' names not found on the ballot lists, while others were the target of intimidation in a country plagued by a long history of elections marred by irregularities.
The EU said it "remains open to the possibility of resuming its contribution to support efforts aiming at strengthening the electoral processes and bring such processes closer to the regional and international standards that Zimbabwe has signed".
ALSO READ: Zimbabwe elections: Polling to continue until TOMORROW
The bloc reaffirmed its commitment to collaborate with the Zimbabwe government and other stakeholders "in promoting democracy, human rights and rule of law".