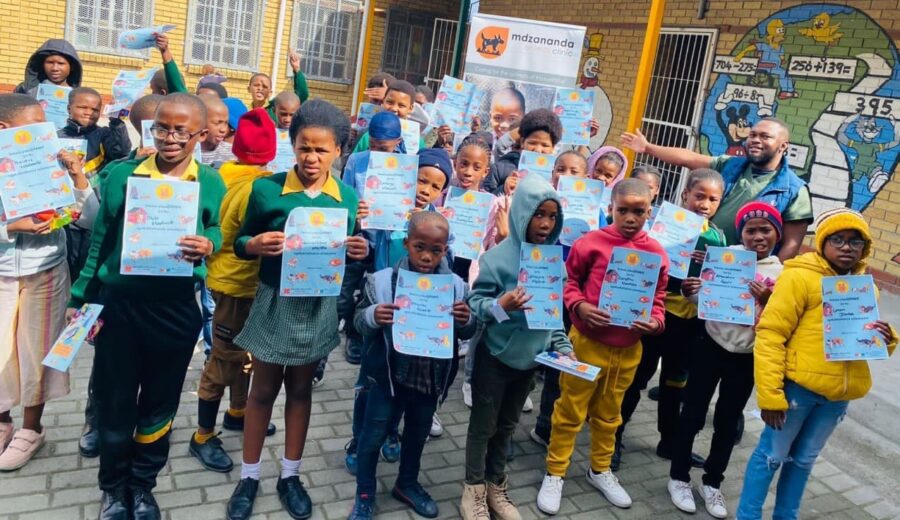 Animal clinic launches humane education programme in Khayelitsha schools
The Mdzananda Animal Clinic in Khayelitsha is proud to announce the launch of its school education programme aimed at empowering young minds with knowledge on animal care. This initiative, which commenced on August 18, 2023, is designed for Grade 4 students, ages 11 to 12, in Khayelitsha.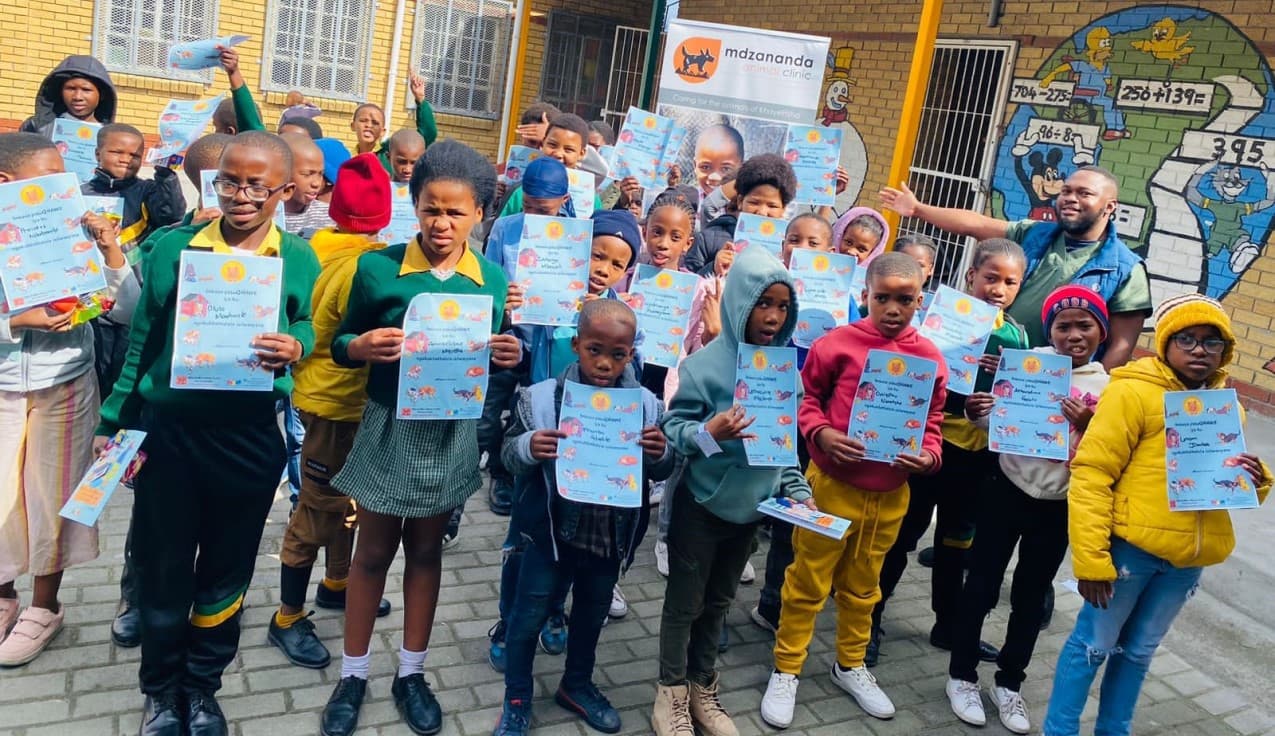 The Mdzananda school education programme is conducted during the third term of the school year as part of the life skills curriculum. Students are introduced to the essential concept of the five freedoms of animal welfare and fostering empathy and understanding towards animals. To facilitate learning, each student receives a "Hero in our Hood" activity book and crayons to engage in interactive animal care activities along with a talk by the organisation's community engagement officer.
enthusiastic students
The program's first session took place at Nomsa Maphomgwana Primary School, benefiting 175 eager learners. The second school, with 200 enthusiastic students, received education on September 8, 2023. Mdzananda Animal Clinic is committed to expanding its reach with two more schools, Chuma and Ekusi Primary Schools, set to receive education sessions by September 29, 2023.
"It is wonderful to see so many children eager to learn about their animals' health care and welfare," says Sr. Heidi May, General Manager.
Apart from their school education programme, Mdzananda offers education through speaking to each person who comes to their organisation, door-to-door education, one-on-one education on their mobile clinics and outreach sessions at various community events and organisations.
In the first half of 2023, Mdzananda's education programs made a significant impact:
– Door-to-door education reached 267 households.
– Mobile clinics educated 3,044 people.
– 708 individuals received education on-site.
– Outreach programs touched the lives of 76 participants.
German animal welfare organization
Marcelle du Plessis, Fundraising and Communications Executive at Mdzananda Animal Clinic, expressed heartfelt gratitude to Welttierschutzgesellschaft (WTG), a German animal welfare organization, for sponsoring the mobile clinics and door-to-door education initiatives. Du Plessis also extended her appreciation to the generous members of the public whose donations sustain the clinic's vital work.
Excitingly, Mdzananda Animal Clinic is already planning its "Puppy Child Programme," planned for launch in 2025. In this programme children and puppies will be paired to grow together, learning skills such as behaviour, health, compassion and more.
"Education is at the heart of our organisation as we believe that empowering people to become the best pet owners they can be is the long-term solution," says du Plessis.
ALSO READ: Animal welfare organisations celebrate resumption of Lottery funding
For those who wish to support Mdzananda's education programs and contribute to their impactful work, donations are welcomed at Mdzananda Animal Clinic, Standard Bank, Account: 075595710, Branch: 025009, Savings, Reference: Education+YourName
Click here for more information about Mdzananda Animal Clinic and its various initiatives.