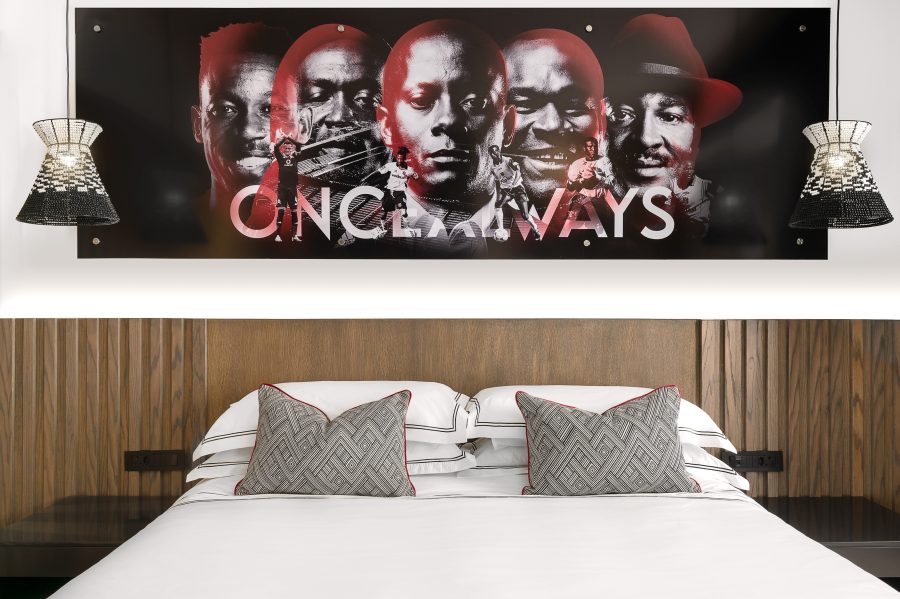 Football fans can now stay in an Orlando Pirates themed hotel room in Joburg
Protea Hotels have launched an Orlando Pirates F.C. themed hotel room, making it the first of its kind in Africa! Located at the Protea Hotel Fire & Ice! by Marriott Johannesburg Melrose Arch, the themed rooms offer an immersive experience for football enthusiasts and die-hard fans of the club. Designed by renowned local interior designer, […]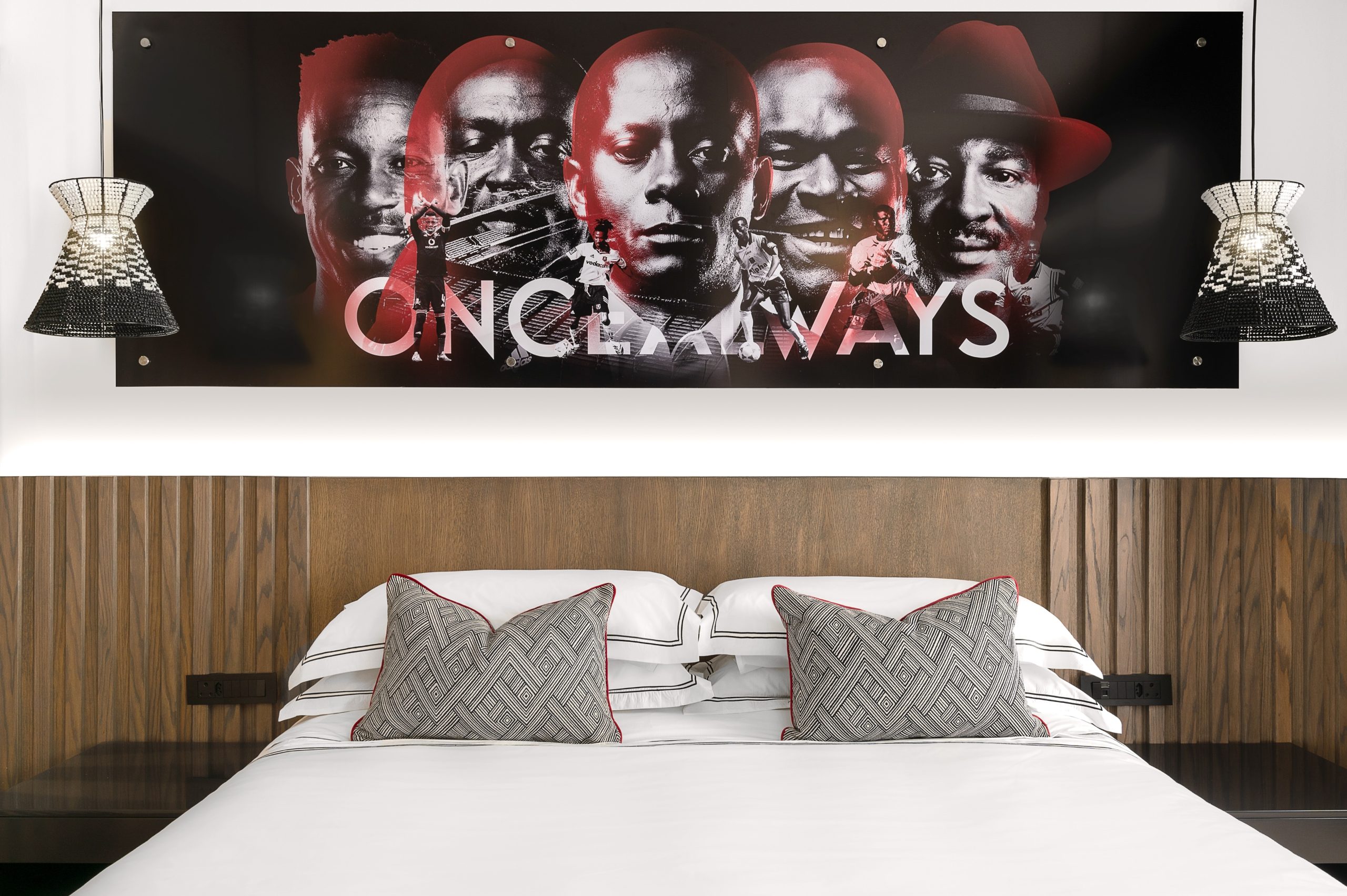 Protea Hotels have launched an Orlando Pirates F.C. themed hotel room, making it the first of its kind in Africa! Located at the Protea Hotel Fire & Ice! by Marriott Johannesburg Melrose Arch, the themed rooms offer an immersive experience for football enthusiasts and die-hard fans of the club.
Designed by renowned local interior designer, Latoyah Mei, the Orlando Pirates-themed room features the iconic black and white stripes that symbolize the club's success and heritage over the years. Elegance permeates the room with sleek furniture featuring black metal accents, harmonizing with the Orlando Pirates colours. Warm woods, ambient lighting, and contemporary monochromatic prints add a touch of luxury.
The room also includes a mural of legendary players and football memorabilia that evoke a sense of nostalgia and pride among fans. Innovation shines through as the room includes stadium lighting into the room's flooring and repurpose the Vilakazi street tower signage as a functional bag and coat holder.
Memorabilia is thoughtfully displayed, showcasing the Orlando Pirates colours and design. The space combines a commercial aesthetic with contemporary luxury, utilizing textures and colours to create an exceptional experience. Mei's goal was to create a space that is both contemporary and minimalist, with natural elements that enhance the overall aesthetic.
"The Orlando Pirates-themed rooms offer an immersive and memorable experience that we believe will be cherished by our members and fans," says Sean Maher, Market Vice President, South Africa, Marriott International.
"Plans for more themed rooms across the country are underway and we look forward to unveiling these new experiences to our guests soon."
"We are proud to align ourselves with Marriott Bonvoy, our accommodation partner. Orlando Pirates is a distinct and iconic brand not only in South Africa but also in the African continent and beyond. The Skull & Crossbones were a symbol of hope during the apartheid era and Orlando Pirates continues to be a beacon of hope to all our people," says Thandi Merafe, the Club's Media Director.
The Orlando Pirates-themed room at the Protea Hotel Fire & Ice! Johannesburg Melrose Arch is now open for bookings. To reserve your stay, visit marriott.com – fans can now enjoy a 15% discount on standard rates when they book at participating hotels across South Africa.