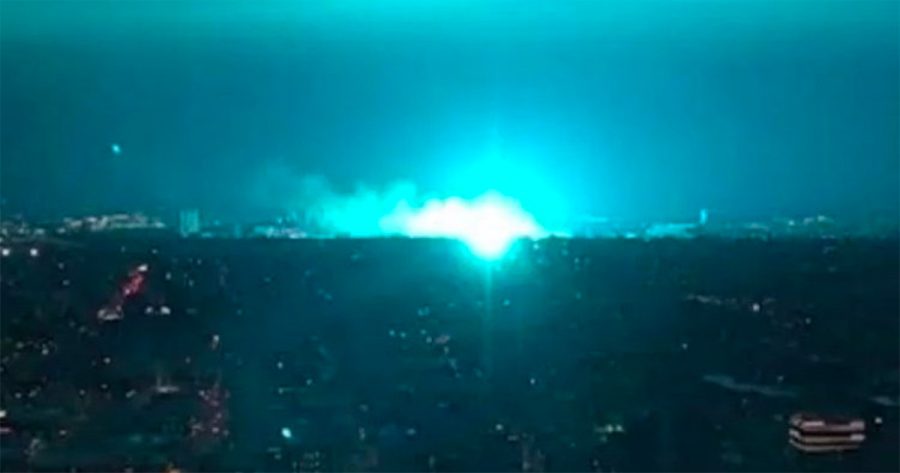 WATCH Durban Blackout: Explosion Plunges HALF of Durban into Darkness
The massive blackout in Durban tonight (Tuesday 11 Oct) – which has plunged half the city into darkness – has been caused by an explosion at the 275kv Klaarwater major substation, according to eThekwini Municipality. (Wed 12 Oct: See Update at bottom of page.) The Municipality said the explosion resulted in "widespread power outage to […]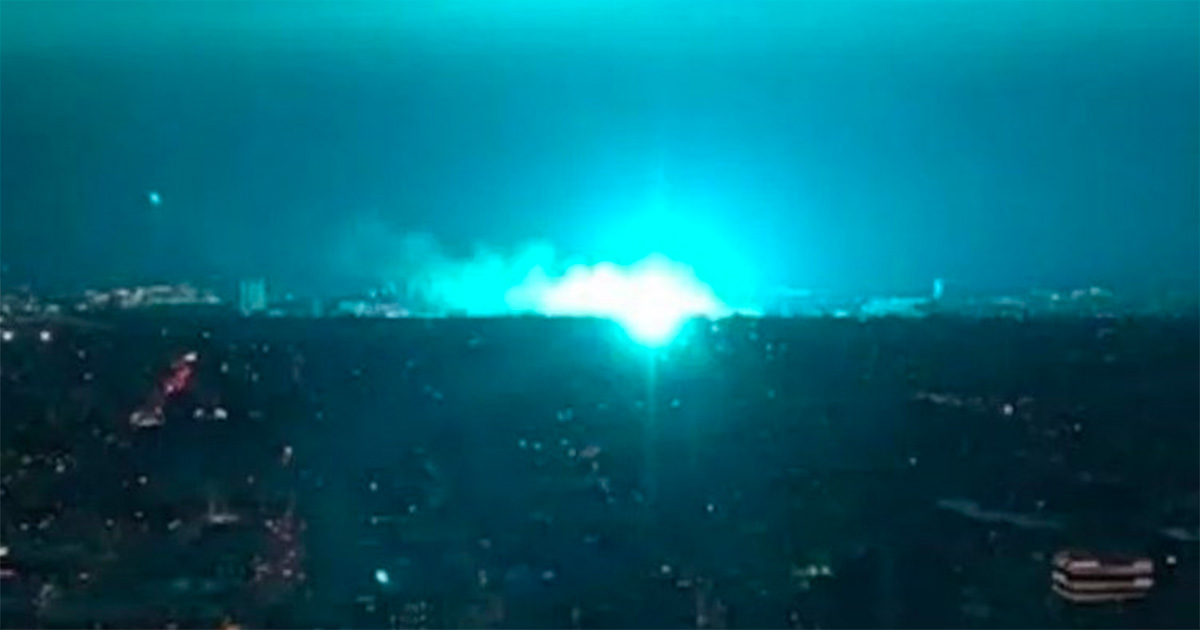 The massive blackout in Durban tonight (Tuesday 11 Oct) – which has plunged half the city into darkness – has been caused by an explosion at the 275kv Klaarwater major substation, according to eThekwini Municipality. (Wed 12 Oct: See Update at bottom of page.)
The Municipality said the explosion resulted in "widespread power outage to about 50% of the areas in Durban", and that areas in the Northern, Western and Southern regions of the City are still without power.
DA Shadow Minister Trade Dean Macpherson tweeted this evening that "this city is falling apart before our eyes!"
WATCH massive explosion causes half of Durban to suffer power outage
Half of Durban is without power tonight after an explosion at Klaarwater substation. This city is falling apart before our eyes! pic.twitter.com/zfQuinrfbx

— Dean Macpherson MP (@DeanMacpherson) October 11, 2022
Most of Durban's ports are closed currently due to strike action, beaches have repeatedly been closed because of high levels of pollution, and even drinking water in some areas has been found to be unsafe. Dr Mark Graham, a Water Resource Scientist, told Carte Blanche this week that while eThekwini's water crisis isn't unique, it's the worst in the country and the worst he has seen working professionally with water for the past 30-odd years! (You can stream this episode from today if you're overseas, on Showmax International.) 
Macpherson said he doesn't believe the electricity issue tonight is going to be resolved quickly.
Durban officials have asked residents to "please switch off unnecessary loads like aircons and geysers. It will help restore supplies without overload trip outs. It's safer to switch off at DB to avoid surges damaging appliances."
The municipality said Electricity HV operations is aware of the trip out at Durban's Klaarwater Major substation, which is a key supply point to the city from Eskom.
"Staff are investigating. We will update when we have confirmed feedback from onsite electricians," said eThekwini.
Please report power outages via WhatsApp 076 791 2449 or call 080 311 1111 or electricity.faults@durban.gov.za
they said 2022 was gona have aliens and these mfs decided to come to durban first 😭🤚🏽 pic.twitter.com/M3FeXdjjex

— Bruce Wayne (@lxlxnnxik) October 11, 2022
More footage from the massive power outage in Durban after an explosion at Klaarwater substation. This is not going to be resolved quickly. 50% of the city is without electricity. pic.twitter.com/jdlBhQWyen

— Dean Macpherson MP (@DeanMacpherson) October 11, 2022
Durban's Water Crisis
Dr. Mark Graham is a Water Resource Scientist. eThekwini's water crisis isn't unique – crumbling infrastructure is an issue across the country. But he says the situation in Durban is by far the worst. Join #CarteBlanche tonight at 7pm on #MNet101 as @macmoleli investigates. pic.twitter.com/COAzYp1Eml

— Carte Blanche (@carteblanchetv) October 9, 2022
UPDATE 12 October: The eThekwini Municipality released the following statement:
"We started to restore supply last night, area by area. This is done this in a controlled and very careful sequence to limit the risk of further faults and further damage
"There is unfortunately confirmed extensive damage at our Shallcross substation, which could take up to 48 hours to repair, so unfortunately some customers in this area will remain off for now.
"Our teams are working around the clock to restore supply to as many customers as possible, as quickly as possible, but at this juncture we cannot provide specifics until we have completed our inspections, which cover an extensive area of overhead HV lines from the Klaarwater area as far as Waterfall in the outerwest.
"The strong winds and lightning around 19h00 to 20h30 appear to have been the primary cause of the faults, but this cannot be confirmed 100% at this stage.
"We can confirm that the supply has been restored to all Substations with the exception of Shallcross."