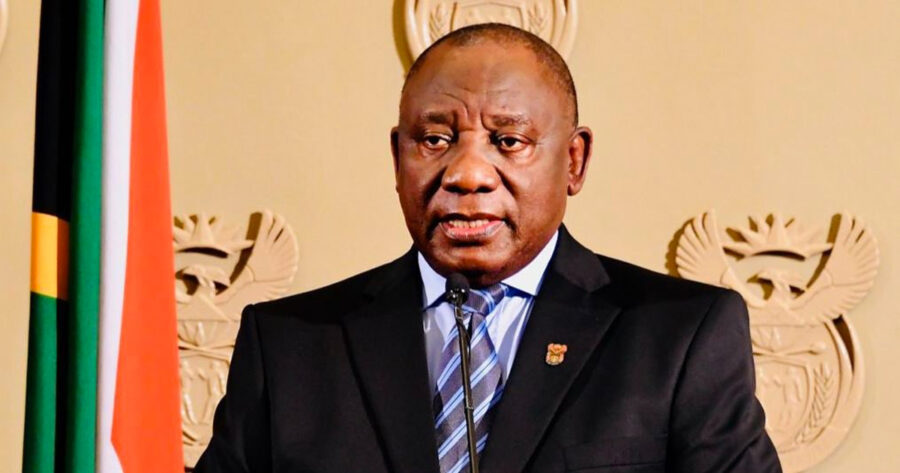 WATCH President Ramaphosa Addresses the Nation on 25 July 2021
South Africans are hoping for the relaxation of lockdown regulations when President Cyril Ramaphosa addresses the nation – in one of his now famous 'family meetings' tonight, Sunday 25 July, at 20h30. Watch the address live below. The alcohol industry in SA has called on the President to allow retailers to resume full operations during […]
South Africans are hoping for the relaxation of lockdown regulations when President Cyril Ramaphosa addresses the nation – in one of his now famous 'family meetings' tonight, Sunday 25 July, at 20h30. Watch the address live below.
The alcohol industry in SA has called on the President to allow retailers to resume full operations during his announcement of new decisions tonight. And many South Africans on Twitter are hoping for the go-ahead.
#PresidentRamaphosa Tomorrow is Friday on Monday 🔥🔥🔥 pic.twitter.com/kPQfCVv0Wh

— ❤_Blue_Hope_❤ (@inderstandnow) July 25, 2021
I just passed by shoprite liquor. Something is cooking….
We are entering the promised land tonight. Phakathi inside.#PresidentRamaphosa #bekelebeke pic.twitter.com/xrfCgk5m4F

— SoftmoneyG 📈💰💹🚀 (@SoftmoneyG) July 25, 2021
The Presidency confirmed on Sunday afternoon that the SA President will address the nation tonight on developments in the country's response to the COVID-19 pandemic.
The President's address will follow meetings of the National Coronavirus Command Council, the President's Coordinating Council and Cabinet," said the Presidency. "As South Africa rolls out its COVID–19 vaccination programme, government and social partners are continuously monitoring COVID-19 infection, treatment and patient recovery rates as well as compliance with health regulations and other prevention measures."
The balancing act of protecting livelihoods while ensuring a low infection rate is tricky. 'The balancing act' Acrylics on canvas. #PresidentRamaphosa pic.twitter.com/ohBFQ7n6ed

— thabang_artist (@RTLehobye) July 25, 2021
WATCH VIDEO President Cyril Ramaphosa's address to the nation on South Africa's COVID-19 response