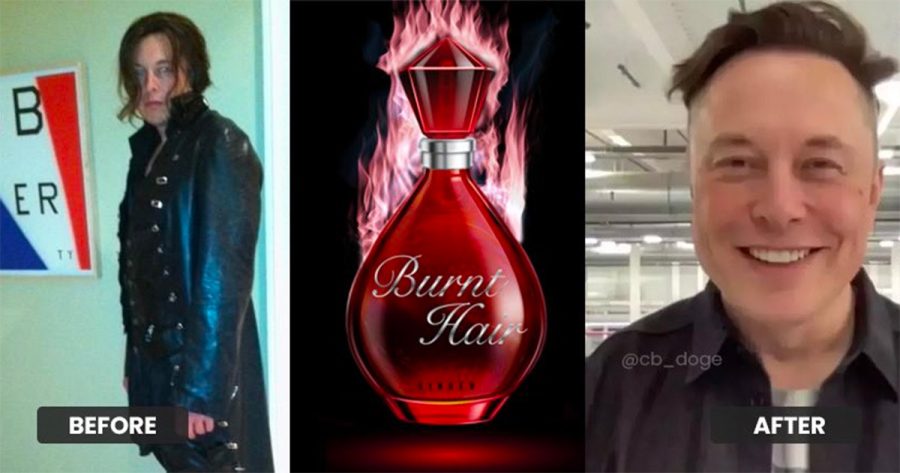 World's Richest Man Elon Musk Launches 'Burnt Hair' Perfume and Earns $1-M in a Few Hours
(Reuters) – The world's richest man, Elon Musk who was born and brought up in South Africa, has scented a new opportunity to capitalise on quirky products, launching a perfume called "Burnt Hair" that  sold 10,000 bottles to earn a million dollars in just a few hours. By the time Musk went to sleep on […]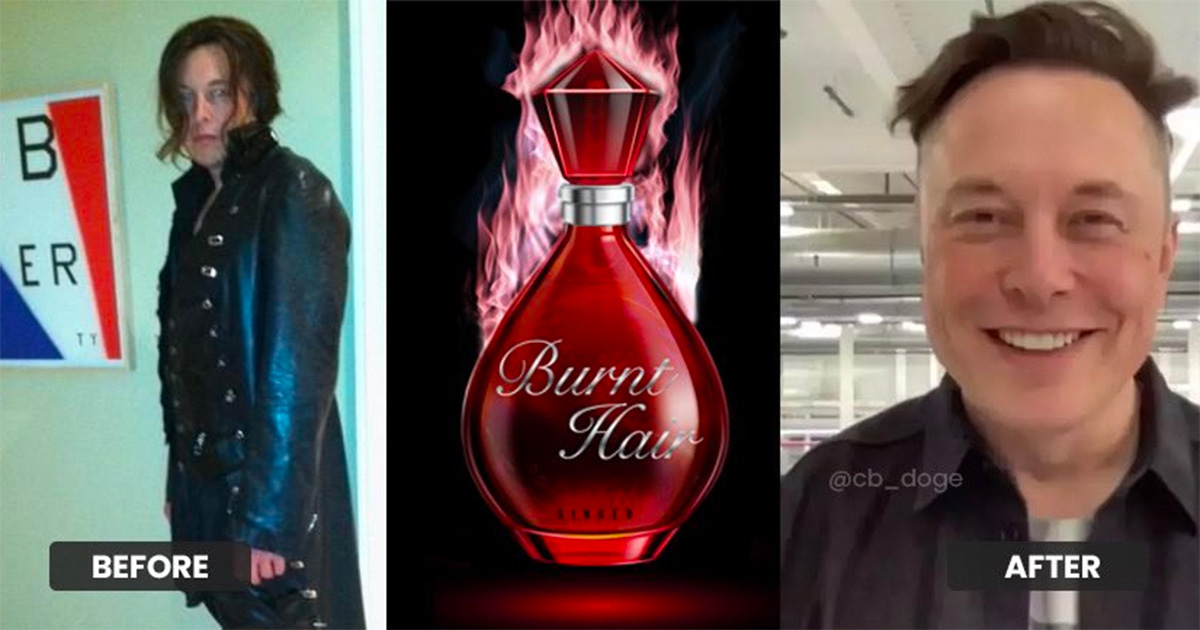 (Reuters) – The world's richest man, Elon Musk who was born and brought up in South Africa, has scented a new opportunity to capitalise on quirky products, launching a perfume called "Burnt Hair" that  sold 10,000 bottles to earn a million dollars in just a few hours.
By the time Musk went to sleep on Wednesday evening, sales of what he calls an "omnigender" product, had doubled to 20,000.
"With a name like mine, getting into the fragrance business was inevitable – why did I even fight it for so long!?" Musk asked on Twitter, where he now describes himself as a perfume salesman.
In another tweet he said: "Please buy my perfume, so I can buy Twitter." Musk announced last week his plans to go ahead and buy Twitter.
"The essence of repugnant desire" is the website description of his latest offering, which costs $100 a bottle and is set to start shipping in the first quarter of 2023, making good on a product Musk first touted in September.
"And you can pay with Doge (cryptocurrency)!" he tweeted, adding: "BE the change you want to see in the world. Doesn't get more lit than this!"
In response to a media article following the perfume's launch, Musk highlighted the following sentence and posted a bulls-eye emoji beside it to show it's on target: "My opinion is Burnt Hair is just Elon saying, chill out, have a laugh, and share a laugh."
Previous Musk brainwaves have included Tesla's own-brand tequila, launched in 2020, and a pair of "short shorts" to signify Musk's victory over investors who bet against the electric vehicle maker, now the world's most valuable car firm.
His Boring Company, a tunnelling firm last valued at $5.7 billion, sold flamethrowers at $500 apiece in early 2018, raising $10 million. He also sold 50,000 Boring Company hats.
Musk's ambitions over the years have ranged from colonising Mars to creating a new sustainable energy economy, and in the interim he's become the planet's wealthiest man.
Meanwhile in slightly more weighty news, Ukraine's Vice Prime Minister Mykhailo Fedorov reported yesterday that "over 100 cruise missiles attacked ?? energy and communications infrastructure. But with Starlink (satellite internet service donated by Musk) we quickly restored the connection in critical areas. Starlink continues to be an essential part of critical infrastructure."
Musk replied: "You're most welcome. Glad to support Ukraine."
Coming soon from The @BoringCompany pic.twitter.com/cNIbFRRXyt

— Elon Musk (@elonmusk) October 9, 2022
— DogeDesigner (@cb_doge) October 13, 2022