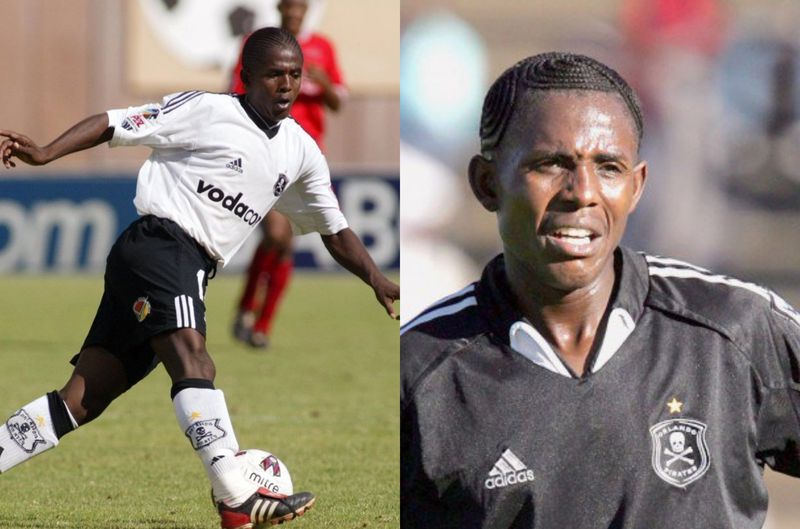 Free-kick maestro: Where is Orlando Pirates' Steve Lekoelea now?
Sebokeng-born football legend Steve Lekoelea is considered one of the best free kick takers of his time. Where is he now?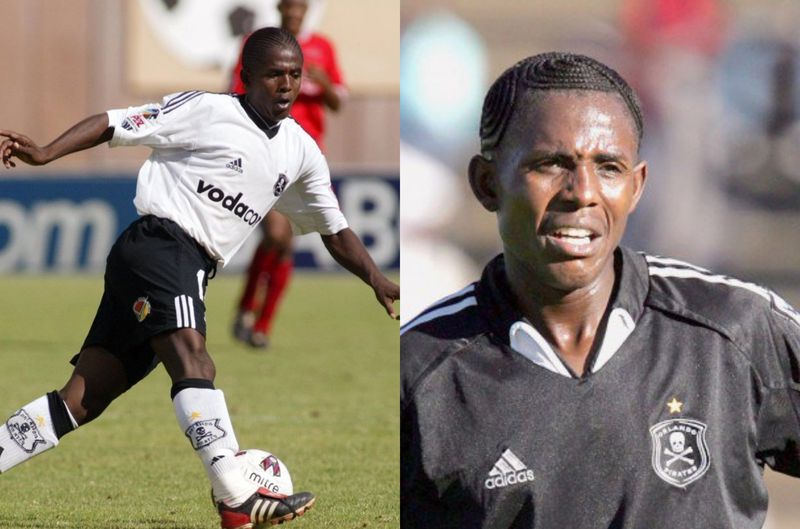 In 1994, South Africans were introduced to Steve Motsiri – a skillful 15-year-old who would one day become one of the most sought-after midfielders in Mzansi and abroad. That young man would later change his surname and become popularly known as Steve Lekoelea.
ALSO READ: Dancing winger: Where is ex-Chiefs and SSU star Thuso Phala now?
STEVE LEKOELEA HAD AN IMPRESSIVE CAREER
Lekoelea was born in Sebokeng, Gauteng, in 1979. At the tender age of 15, he debuted for the Dube Birds, Moroka Swallows. In 1995, at the age of 16, he became the youngest goal scorer in the Premier Soccer League (PSL).
ALSO READ: Rugby World Cup 2023: Mzansi's most stylish Springboks players
During his time with Maswaiswai, Lekoelea's athleticism and flair drew the attention of fellow Soweto Giants, Orlando Pirates, where he spent over 10 seasons – from 1995 to 2005.
Chippa, as he is dubbed, became a household name at Pirates. The Bafana Bafana midfielder was knowing for being a free-kick specialist, a pass maestro and a dribble wizard.
ALSO READ: King of Copenhagen: Where's Bafana legend Sibusiso Zuma now?
One of Lekoelea's historic performances was during the Vodacom Challenge friendly match against English Premier League side Tottenham Hotspur in 2003 where he came on as a substitute in the 60th minute to score a thunderous free-kick from 30 yards.
He made close to 200 appearance for the Buccaneers before moving to KwaZulu-Natal side, Maritzburg United in 2006. The soccer legend also played for Platinum Stars and Mbabane Highlanders before hanging up his boots in 2011.
ALSO READ: Jack of all trades: Where's ex-Kaizer Chiefs star Sboniso Gaxa now?
FAILED MOVE TO PSV
Three years ago, Lekoelea opened up about his aborted move to Netherlands giants PSV Eindhoven.
Speaking to Farpost in 2020, he revealed that during the FIFA World Youth Championships in Malaysia in 1997, he caught the eye of international scouts.
However, what could have been a life-changing trip to Eindhoven, turned into a nightmare for Lekoelea who was 18 years old at the time. He shared that because he was young, and had never travelled out of the country alone, he became home sick and struggled to adjust. He also shared that the language barrier was a factor for him, prompting him to return home and continue his journey with the Sea Robbers.
ALSO READ: Kaizer Chiefs dynamic midfielder: Where is Gert Schalkwyk now?
STEVE LEKOELEA HAS RUN-INS WITH THE LAW
According to the Mail and Guardian, in 1999 Lekoelea was arrested for reckless driving. He was 19 years old. A traffic officer said at the time that the Bafana Bafana player "nearly caused a pile up before he was forced to pull of the road."
In 2012, Sunday World reported that the soccer player was accused of allegedly raping a 20-year-old woman in Vereeniging after an all-night drinking match in Sharpeville, Gauteng. He was granted R2 000 bail and his case was later withdrawn.
ALSO READ: Where is ex-Kaizer Chiefs goalie Rowen 'Spider' Fernandez now?
In 2015, Lekoelea was arrested for fraud and theft during a roadblock in Orange Farm where he was found in possession of a white Polo that had been reported stolen, SowetanLIVE reported.
The case was later withdrawn because of a lack of evidence, police said.
ALSO READ: Katlego 'Killer' Mphela: Where's ex-Sundowns and Bafana star now?
WHERE IS HE NOW?
Lekoelea is coy about how he makes living as a retired footballer, but he often emphasizes the importance of starting a business.
During an interview with The Citizen in 2017, he explained that football is still a big part of his life.
"What I can tell you is that it is important for you as a player to know that after football you need to have a life. Take money and start a business. You can save but business is important. It would be dif- ficult for me to get a job at an office or firm as I am not used to it," he said.
ALSO READ: 'Happy People': Where is Pirates legend Joseph Makhanya now?
He did, however, share that he works with a youth team in his hometown of Sebokeng, in Zone 12, as a coach.
"I do development work in the township. I work with the Under-15s up to the Under- 19 squad of a team called Ajax in Zone 12, and they usually play on weekends in our area."
ALSO READ : Pirates legend, Chiefs fan: Where is Benedict 'Tso' Vilakazi now?
In 2019, he was doing his D-license coaching course, which was organised by betting company Betway and spearheaded by Safa and KNVB.
Lekoelea has also been very vocal about the standard of South African football in recent years, saying many players are too relaxed.