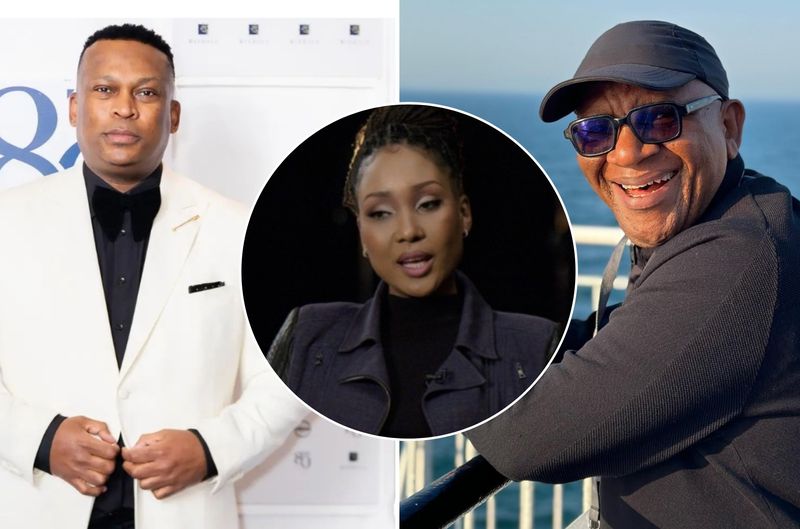 Zoe Mthiyane tells all on baby daddies Robert Marawa and Lebo M
During her interview on 'Unfollowed', actress Zoe Mthiyane shared how she channelled Lebo M on 'Generations: The Legacy'.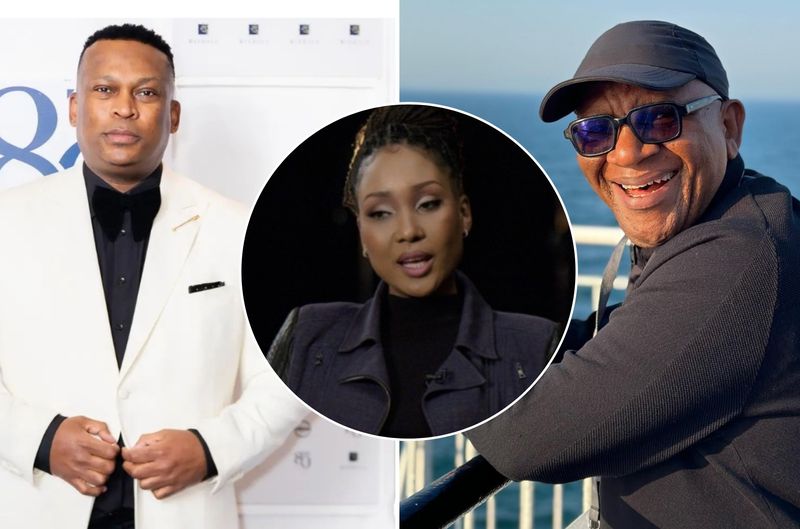 Actress Zoe Mthiyane has opened up about the contrast in treatment from the two fathers of her children; Lion King composer, Lebo M; as well as award-winning sportscaster, Robert Marawa.
ZOE MTHIYANE ON CHANNELLING LEBO M ON 'GENERATIONS: THE LEGACY'
In the fifth episode of Unfollowed, a Showmax show which delves into the workings of cancel culture and social media through the real-life stories of media personalities, Zoe shared that she based Zitha Langa, her abusive character on Generations: The Legacy, on her ex, Lebo M.
"With that storyline, it was my character who's abusing Smanga (Moopi Mothibeli)," she says. "I even… dipped into my personal experience and channelled him [Lebo M]."
Zoe told Unfollowed host, Thembekile Mrototo, she met Lebo M while touring on The Lion King.
ALSO READ: Why Pretty Samuels filed protection order against Lebo M
When Lebo and Zoe's daughter, Lulonke, was just eight months old, the Grammy award-winning producer sent out a press release announcing the end of their engagement, citing disagreements over a prenup.
Hitting back, Zoe claimed that the relationship had become toxic. Unfollowed shows their back and forth on social media, which led to Lebo M suing Zoe for R6 million in a 2016 defamation suit.
"He was then bashing me on every single platform," says Zoe.
"This interview is going to get me in s**t," she says later in the frank interview.
ALSO READ: Zoe Mthiyane and Lebo M reportedly butt heads AGAIN
HER RELATIONSHIP WITH ROBERT MARAWA
Zoe speaks well of Robert Marawa, father of her son Awande.
She credits Robert with being her protector within the entertainment industry for seven years before the two became involved. She also expresses a deep gratitude to his family for their support.
"I met them at the time when I was pregnant and my mother had just died, and they came in to be family," she reveals.
"What it did to me emotionally, was go into postnatal depression, which I didn't know was happening at that time. So trying to commit suicide while having a little newborn baby."
ALSO READ: Actress Zoe Mthiyane discusses co-parenting with Robert Marawa
During the interview, Zoe also talks about how she dodged the casting couch, while media experts weigh in on how men in the entertainment industry withhold access to contacts and contracts to exploit young female artists sexually.