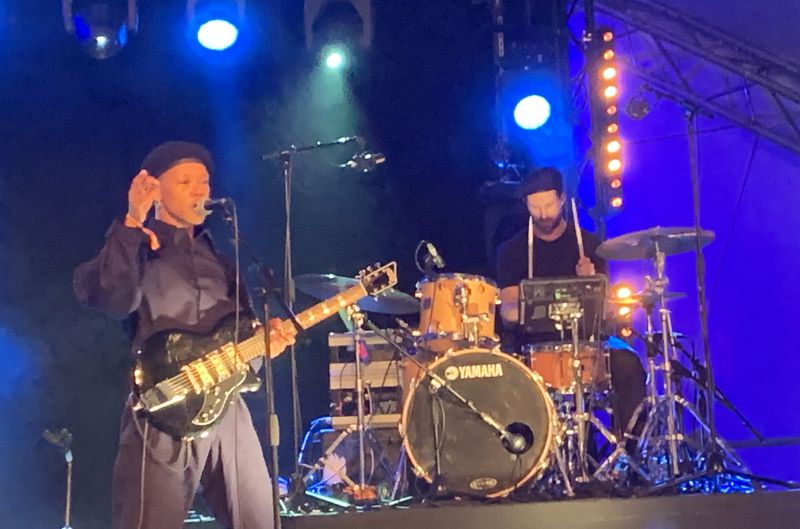 SA act Nakhane is the darling of the UK summer festivals
Boomtown has grown to be one of the biggest festivals on the UK calendar and this year's breakout goes to Nakhane.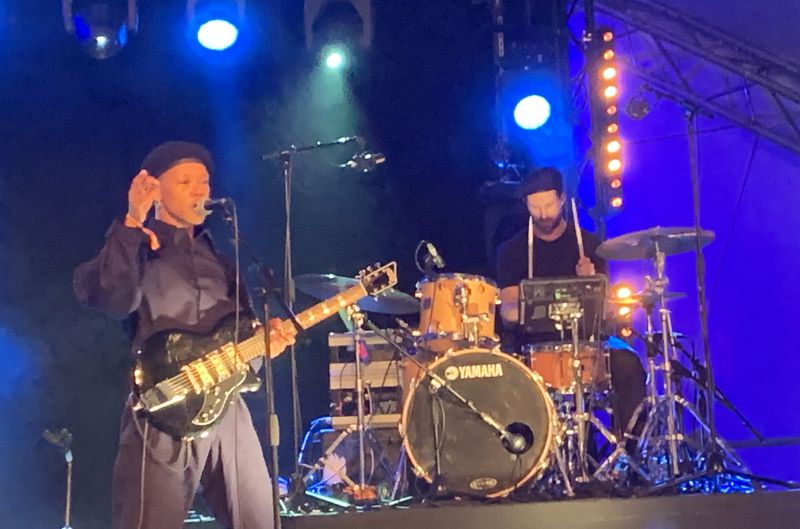 Who will rise? Who will gain the most unofficial of prizes, 'The breakout act of the UK summer festival circuit'? This year that elusive accolade went to one of our own, the artist simply known as 'Nakhane.' (Non-binary with they/them pronouns).
Summer Music festivals are the places where the British public comes to let their hair down and express their absolute best selves. However, Summer fests are also the place where they connect with the best new acts of the year. If you strike a chord with the right audience at the right time, you can be catapulted into a lifelong career of adulation and untold rewards. Our UK writers have now returned from experiencing a range of festivals. As we sadly pack our tents away and brace ourselves for the cooler months, we compare notes and decide that the author of this piece has the most important story to tell, that of how one South African outshone almost every other act on the circuit.
NAKHANE'S PERFORMANCE AT WOMAD
This year's breakout act goes to Nakhane, a diminutive figure from a small town called Alice, in the Eastern Cape, whose performance this year at the WOMAD festival had everyone talking, with the ripples being felt beyond the festival. WOMAD is a unique gathering, in that it invites musicians from around the globe, (World of Music, Arts and Dance). Every summer, in Wiltshire, musical artists from literally every corner stage of the earth are invited to introduce themselves to English audiences. So for fans open to new things, this festival is a veritable treasure chest. (For example, this year's styles ranged from insane Palestinian Reggae to divine Fado laments, Ukrainian traditional singers and so much in between).

For the musicians themselves, it can be a little nerve-wracking, as the potential audiences are in the tens of thousands. So, as we stood at the Charlie Gillett Stage calmly waiting for Nakhane to appear, we were told: '"They are just doing yoga to calm some of their nerves." However, before long, there stood the artist; in a perfect pose, beret on; otherworldly and hugely self-possessed. Magnificent.
WHO IS NAKHANE?
It is impossible to watch Nakhane without feeling that you are witnessing what it must have been like to see Prince in the early days. However, the comparison is due to an innate kind of feline sexiness they share. With his beat-driven emotional pop-funk, Nakhane is a true original. Emotional honesty is often talked about in relation to great performers and apart from their instantly singable melodies, we definitely walked away from this performance with the feeling we had laughed, cried and connected intimately with this very special human being.
It's these festival moments one lives for, not just for the 'I was there when' bragging rights, but also they make the trauma of tents and portaloos all the more worth it. It seems that we aren't the only ones raving about Nakhane. They were invited onto Elton John's Beats 1 Radio Show recently, and 'Rocketman' has been very vocal in his support. Madonna has cited Nakhane as an influence in her music and in her top two faves of the year, (and let's face it Lady M has always been able to spot world-beating talent?). When both Nile Rodgers and Black Coffee queue up to collaborate with you, you might just be doing something right. And so it is for the South African singer and songwriter (and actor and novelist) Nakhane.
Producing music described as "defiantly modern and unashamedly emotional" by Q, and "strikingly intimate" by Pitchfork, these songs soar with supreme positivity, powered by Nakhane's effortless soulful voice. This is pop music of the minute and of its time-confident, bold, imaginative and uplifting. "I was exhausted from singing sad songs," Nakhane confessed to The Guardian. "The only way I was going to be creative again was if l swung to the other side."
WATCH THIS SPACE…
We at The South African are going to keep a very close eye on Nakhane's career because we know he'll go all the way to the top. We also strongly recommend that if you choose one festival next summer, in the UK, it's WOMAD. It's not just the music that is stellar, but the vibe is super laid back. The infrastructure is always on point and the crowd is a broad mix of ages and world views. Check it out here.
ALSO READ: Benjamin Jephta brings 'coloured' flavour to SA's jazz scene