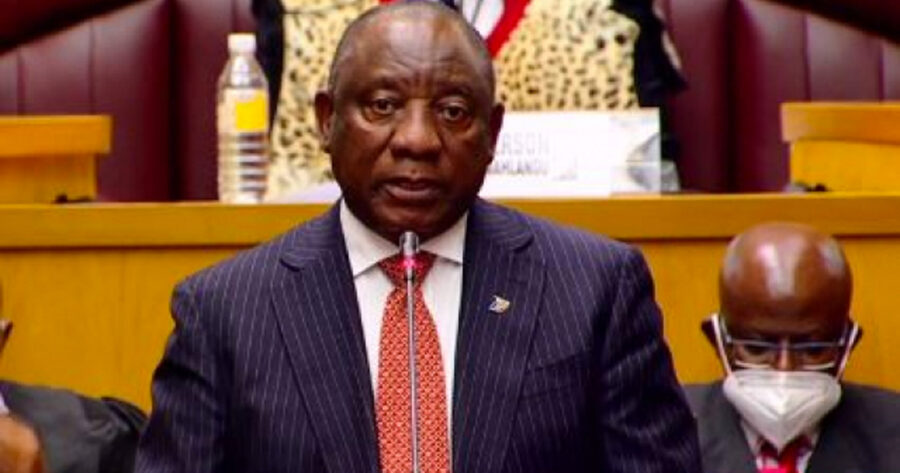 President Ramaphosa: 'We Will Fund Their Education Because It Is Their Right'
In the aftermath of the police killing of a bystander, Mthokozisi Ntumba, during a student protest on Wednesday, President Cyril Ramaphosa says the South African government will not abandon its students. Addressing the National House of Traditional Leaders in Parliament on Thursday, the President said: "We will not abandon our students. We will fund their […]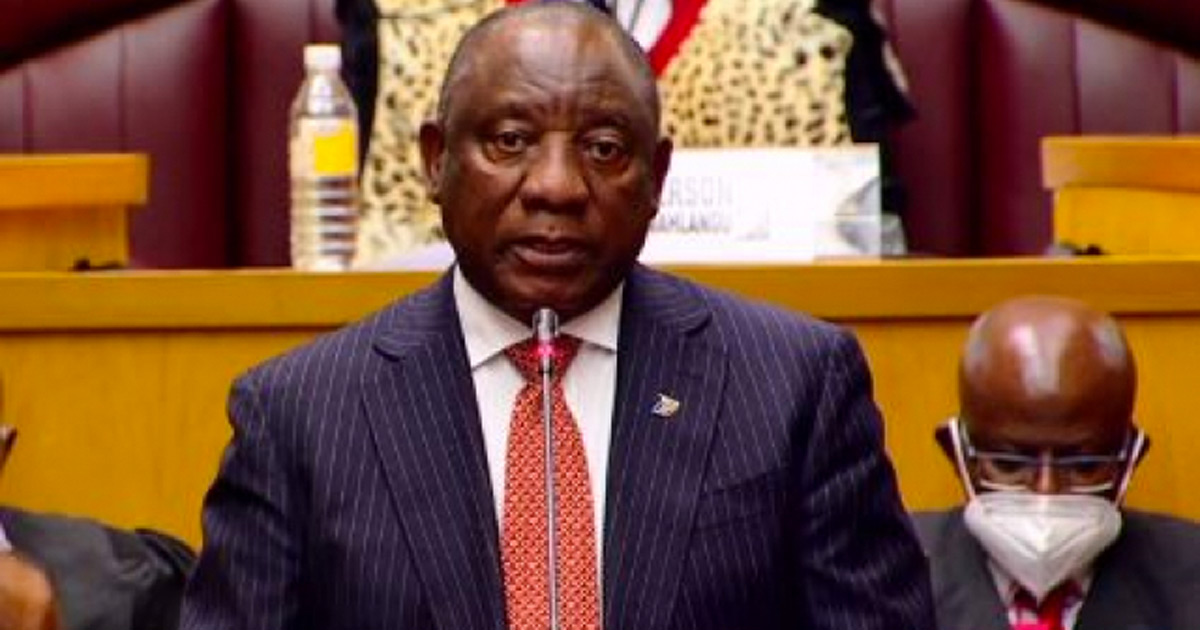 Addressing the National House of Traditional Leaders in Parliament on Thursday, the President said:
"We will not abandon our students. We will fund their education because it is their right.

"They have a right to education and our government, as much as we are facing enormous difficulties and challenges, will continue to find solutions because funding education is an investment."
The President delivered his statement not long after Higher Education, Science and Innovation Minister, Dr Blade Nzimande, announced that Cabinet has agreed funding should be reprioritised from the department's budget in order to ensure that all deserving NSFAS-qualifying students are able to receive funding support for the 2021 academic year.
The President, in his address, extended his deepest condolences to Ntumba's family.
Ntumba – a 35-year-old married father of three – was reportedly on his way from receiving medical attention when he was allegedly caught in the crossfire as police were dispersing protestors near WITS University in Johannesburg on Wednesday. Ntumba apparently worked for the Department of Human Settlements, and had recently obtained a Master's Degree.
The President said the circumstances that led to Ntumba's death must be thoroughly investigated and the law must take its course.
The President said in as much as government is faced with enormous challenges and difficulties, education is a top priority for government.
"When the Minister of Higher Education, Dr Blade Nzimande, came to me and informed me that we are facing a huge problem in that the funding that we have for NSFAS is not going to be sufficient to fund the new intakes and also to extend those who are already in the system and there was a huge gap that ran into billions and I said to him – Minister, we have to find a solution.
"The process of addressing this was then commenced and there was good interaction between Higher Education and [National] Treasury."
The President said fortunately the matter was properly discussed by Cabinet yesterday and the relevant decision was taken.
Police Minister condemns killing of bystander by police
Police Minister Bheki Cele has described as inexcusable the killing of Ntumba.
Cele visited the man's bereaved family in Kempton Park on Thursday. Commenting on the fatal shooting of Ntumba, the Minister said: "It is something that has no grain of [sense] or defence. It's something that you can't explain (sic)."
Cele said he is hoping that the matter will be resolved speedily by the police.
Cele said it was not yet clear if Ntumba was killed by live ammunition or a rubber bullet.
"I don't know for now. The IPID [Independent Police Investigative Directorate] is here and I'll be briefed after that. Justice [in the case] needs to happen [for the family]."
The Minister said much more needs to be done to address the excessive use of force by police.
"We need to work towards that. There are many other [procedures] to be followed… We must work towards the elimination of this… It's a sad situation. It is something you can't live with.
"… Every month, the IPID gives me a long list of names of SAPS members, who are supposed to be referred to the NPA [National Prosecuting Authority]. There those who are charged, with some referred to the National Commissioner for disciplinary processes.
"That is happening, maybe not in the glare of the media, but it is happening."
Cele said police are implementing recommendations on police training contained in the Farlam Commission into police conduct in the mass killing of protesting miners in Marikana in 2012.
Asked about the police's perceived uneven treatment of black and white protesters, the Minister acknowledged that public sentiment was growing stronger.
"… I have sat with the national police management and… we are working on it. I don't agree that it's [across the board], but there [are] elements of such within the organisation. But it's not the stance of SAPS." – SAnews.gov.za
WATCH Minister of Police visits the family of Edwin Ntumba.