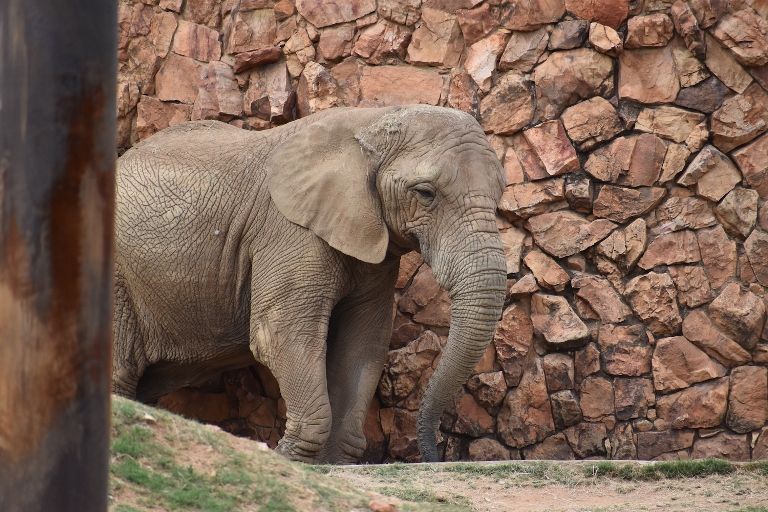 A Global Valentine's Plea to Set Free Lammie the Lonely Elephant
People from around the world, including international celebrities Joanna Lumley, Evanna Lynch and Jan Leeming, pleaded with the Johannesburg Zoo to have a heart on Valentine's Day and agree to free Lammie, a 39-year old female elephant who lives a lonely existence since her mate Kinkel died in September. Animal protection groups Humane Society International/Africa, […]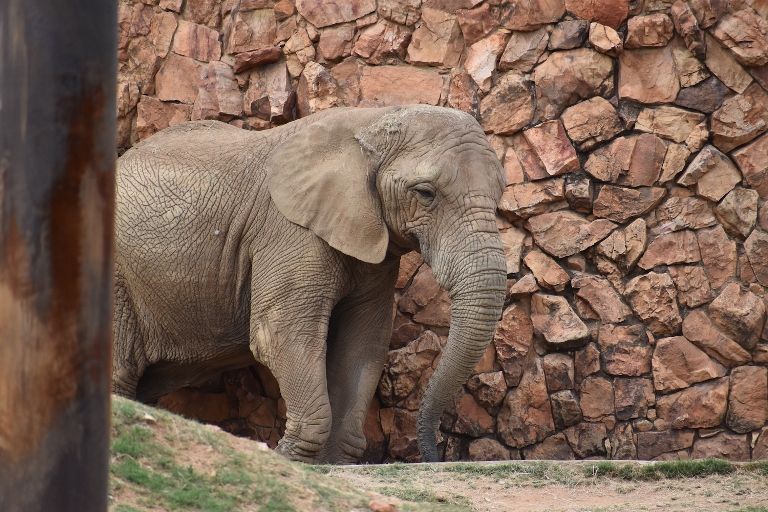 People from around the world, including international celebrities Joanna Lumley, Evanna Lynch and Jan Leeming, pleaded with the Johannesburg Zoo to have a heart on Valentine's Day and agree to free Lammie, a 39-year old female elephant who lives a lonely existence since her mate Kinkel died in September.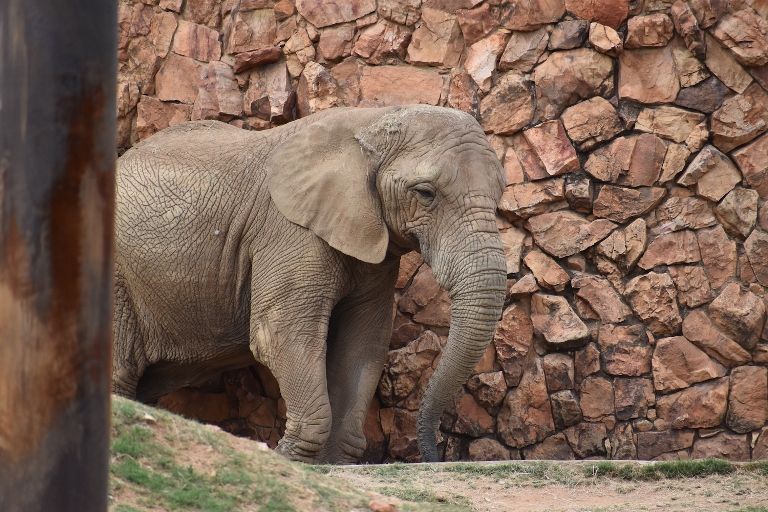 Animal protection groups Humane Society International/Africa, the EMS Foundation and the Elephant Reintegration Trust have found a rewilding sanctuary willing to offer Lammie a forever home living with other elephants who would become her new family.
Since Kinkel's death, the animal protection groups have urged Herman Mashaba, Executive Mayor of The City of Johannesburg, and Mr Bryne Maduka, Managing Director of Johannesburg City Parks & Zoo, to address their concerns about Lammie's welfare and relocate Lammie to an appropriate rewilding sanctuary. A letter of support from 13 of the world's most renowned elephant conservationists has also been submitted, and a joint petition of 280,000 signatures has been garnered by the public to support Lammie's relocation.
SHARING THE LOVE: In addition, the world reached out to the Johannesburg Zoo on Valentine's Day, asking it to have a heart and agree to free Lammie from her loneliness. In South Africa, nearly 1,000 touching Valentine's letters and photos from people young and old were submitted to HSI/Africa to send to the zoo.
Joanna Lumley, an English actress, author and activist, said:
"Loneliness is more of a prison than the walls of Lammie's zoo enclosure. She belongs running wild with other elephants. Please let her go, Johannesburg zoo."
Lammie and her mate Kinkel had been together for 17 years before he died of chronic colic. During her 39 years of captivity, Lammie has endured the death of her parents, the relocation of one of her brothers to a French zoo and the other to a captive facility in Johannesburg, as well as the death of her own calf – sired by her own father – a week post-birth. Elephants develop strong social group bonds, and losing family and peers can result in significant grief and trauma. Lammie now lives alone in her enclosure without adequate enrichment, and elephant experts at HSI/Africa, EMSF and ERT are concerned for her mental well-being. This is no way for Lammie to spend the remainder of her life.  
Harry Potter actress Evanna Lynch said:
"Elephants are such amazing, intelligent creatures that it is simply heart-breaking to see them reduced to such pitiful circumstances. I really hope that the people of Johannesburg zoo will find it in their hearts to let Lammie live with other elephants in a sanctuary, it's the least she deserves after years of captivity."
So far the zoo has resisted requests to release Lammie to a sanctuary, and has instead stated that it may acquire another elephant pending the approval of their Elephant Management Plan and exhibit improvements – which could take years. Elephant experts at HSI/Africa strongly oppose this as it would not only mean subjecting another elephant to distressing family group separation but would still fail to meet the standards of a number of zoo associations that stipulate a minimum grouping of at least 4 elephants. Nearly 40 zoos around the world have retired their elephant exhibits in recognition of the difficulty of meeting their complex needs in a zoo setting.
Audrey Delsink, wildlife director of Humane Society International/Africa, said:
"Elephants are highly intelligent, extremely social, sentient beings with complex family structures and bonds that last a lifetime. Now that Lammie has lost her companion, she is in desperate need of a happier existence, with the space to roam freely and the chance to live out her years with other elephants. There is a rewilding sanctuary ready and waiting to offer Lammie a home where she can express normal elephant behaviours and thrive emotionally and physically with a new elephant family. Acquiring another elephant at the zoo would simply be repeating the cycle of suffering all over again, and seeing elephants in a sterile environment provides no educational value at all. There are many zoos around the world recognizing the welfare challenges of keeping elephants, so we're urging Johannesburg Zoo to mend Lammie's broken heart and let her go to a sanctuary where she can spend the rest of her days with others of her kind."  
Based on observations conducted by the ERT, the charities believe that Lammie's well-being is compromised as she experiences little environmental enrichment, has little shade, insufficient water in which to bathe, and appears to listlessly stand at the gate of her elephant house for hours on end. She also appears to be overweight, likely because as a lonely elephant, she has little incentive to be active and eating is her main stimulation to break up the monotony of the day.
Broadcaster Jan Leeming said:
"Lammie belongs in a wilderness sanctuary with other elephants, not languishing in a zoo. HSI/Africa and friends have found a sanctuary ready to offer Lammie a forever home, letting her live here is the only ethical thing to do. Please have a heart for Lammie, Johannesburg zoo."   
PLEASE HELP! Humane Society International/Africa is urging its supporters to sign its petition www.hsi.org/Lammie and send a Valentine's message to the zoo until the close of business on Friday 15th Febraury, urging it to have a heart for Lammie and rehome her to the best available rewilding sanctuary.  Scan and send your Valentine's letter to lroode@hsi.org or Tweet this Valentine's message to the zoo: Please @joburgzoo @JoburgParksZoo @HermanMashaba, have a heart this #ValentinesDay and #FreeLammie from her lonely misery. @HSIAfrica @emsfoundationsa & the Elephant Reintegration Trust will give Lammie a forever home at the best available rewilding sanctuary ?❤️ #whereisthelove
Source:  Humane Society International