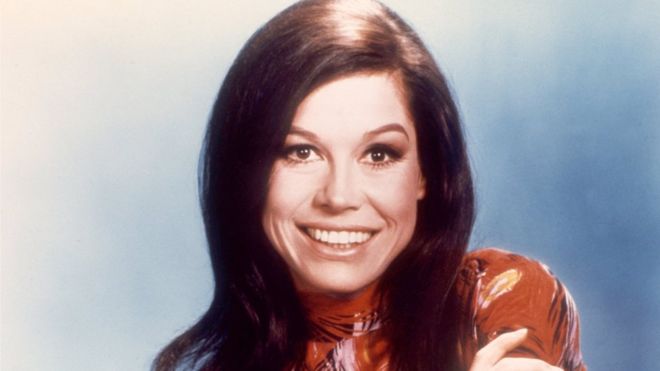 Actress Mary Tyler Moore Passes Away at Age of 80
Popular American actress Mary Tyler Moore has passed away at the age of 80. Her longtime representative Mara Buxbaum issued a statement Wednesday saying: "Today beloved icon Mary Tyler Moore passed away at the age of 80 in the company of friends and her loving husband of over 33 years, Dr. S. Robert Levine." TMZ had […]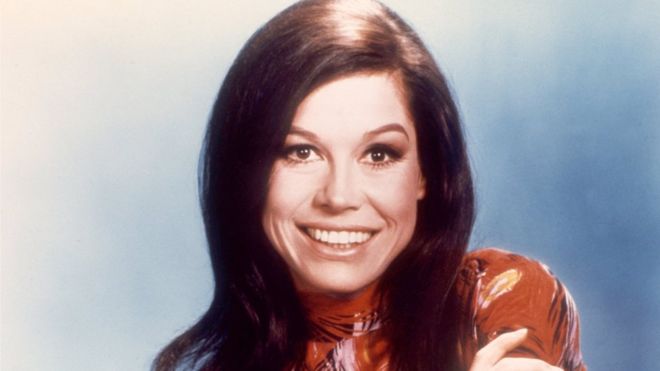 Popular American actress Mary Tyler Moore has passed away at the age of 80.
Her longtime representative Mara Buxbaum issued a statement Wednesday saying: "Today beloved icon Mary Tyler Moore passed away at the age of 80 in the company of friends and her loving husband of over 33 years, Dr. S. Robert Levine."
TMZ had reported earlier today that family members were visiting her in hospital to say goodbye after she had been on a respirator for over a week.
The television icon – most famous for 'The Dick van Dyke Show' and 'The Mary Tyler Moore Show' (which was very popular in South Africa and which Time Magazine named as one of just 17 shows that "changed television") – had been battling diabetes for a long time. She also reportedly underwent brain surgery in 2011.
I interviewed Mary once at the Cannes Film Festival. She was fantastic, fun and incredibly interesting, packing a truckload of fascinating stories into our lunch date. (She credited New York for her fast-talking).
And she was beautifully compassionate to animals and humans. Over lunch she told me she "couldn't eat anything with a face"; and to the other journalist who later joined us, she gave him such sincere, heartfelt advice on how to stand up for himself (as we'd just witnessed him being bullied), you just knew it had changed him forever.
Before the interview, I had popped in to the loo, when she happened to come in at the same time… and I could hear her 'tinkling away' in the cubicle next to me. I was horrified. It felt so wrong to be hearing this icon I had grown up watching, and being inspired by, on the toilet. But when I stepped out of the loo – there she was standing at the basins waiting for me with that HUGE Mary Tyler Moore grin that spread from ear to ear. "Let's do this," she said. And that's how we began our lunch and interview. And that's how I'll always remember her. So warm, so wonderful, so Mary Tyler Moore-ish.
Today her representative said: "A groundbreaking actress, producer, and passionate advocate for the Juvenile Diabetes Research Foundation, Mary will be remembered as a fearless visionary who turned the world on with her smile." She certainly did.
"Thank you for being my family…." The Mary Tyler Moore Show – The Final Show, Part 2 of 2 https://t.co/i4q2LpUA7J

— Laura Ingraham (@IngrahamAngle) January 25, 2017
A trailblazer for women in media and beyond. Remembering #MaryTylerMoore: pic.twitter.com/UwwfdjY7tn

— Miss Representation (@RepresentPledge) January 25, 2017
JUST IN: Actress Mary Tyler Moore has died at age 80, her longtime representative said https://t.co/l41xgRnZjn https://t.co/paXCxy5rGf

— CNN International (@cnni) January 25, 2017
RIP #MaryTylerMoore – "Take chances, make mistakes. That's how you grow." pic.twitter.com/x61Ib56Uf2

— Anne Hirsch (@Anne_Hirsch) January 25, 2017
Breaking News: Mary Tyler Moore has died at 80. She helped define a new vision of womanhood in the '60s and '70s. https://t.co/kcLlVVimbj

— The New York Times (@nytimes) January 25, 2017
mary tyler moore was the 1st woman on a sitcom to wear pants. sponsors were so mad, writers limited her to "one pants scene per episode." pic.twitter.com/3Lpvn3tUNc

— meddlesome as always (@nicolecieux) January 25, 2017
Mary Tyler Moore has died at 80. She'll always be remembered as a visionary who "turned the world on with her smile" https://t.co/M8Jn71OtHV pic.twitter.com/wDJOG7dDTG

— CBS News (@CBSNews) January 25, 2017
And what a smile it was. #MaryTylerMoore pic.twitter.com/S38j5thvee

— Tom Bergeron (@Tom_Bergeron) January 25, 2017