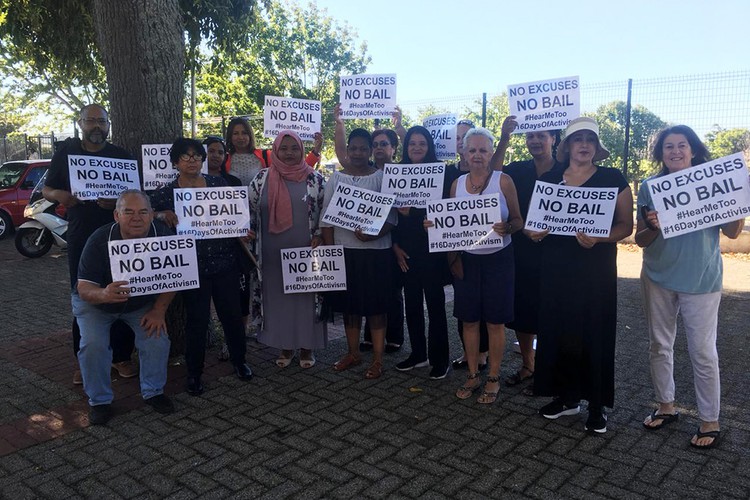 Award-Winning South African Author Dianne Case Stabbed 14 Times
On Monday, about 15 people gathered outside the Wynberg Magistrate Court in South Africa to protest the bail hearing of the man accused of attacking 63-year-old Dianne Case. Case, an award-winning children's book author and community worker, was stabbed 14 times. According to Case's daughter, Maxine, on the afternoon of 28 November the doorbell rang. […]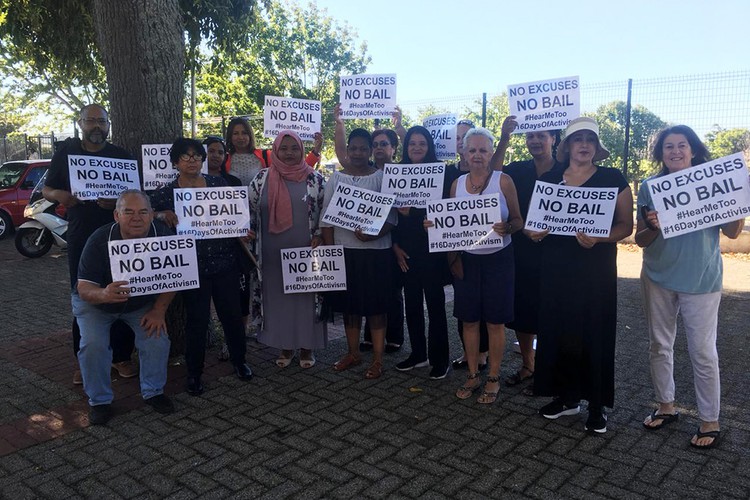 On Monday, about 15 people gathered outside the Wynberg Magistrate Court in South Africa to protest the bail hearing of the man accused of attacking 63-year-old Dianne Case.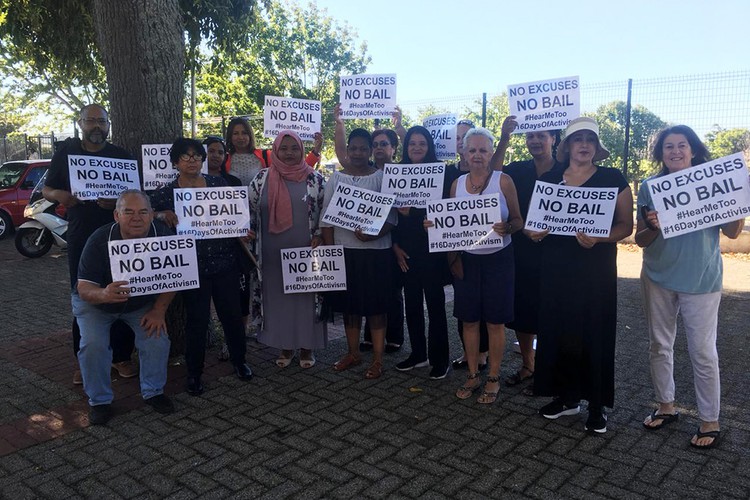 Case, an award-winning children's book author and community worker, was stabbed 14 times.
According to Case's daughter, Maxine, on the afternoon of 28 November the doorbell rang. The man at the door was the nephew of a police officer. Dianne had previously paid him R1,200 to fix a property in Pelican Park, after which he was supposed to move in as a tenant.
He had never finished the job and had never moved in.
"I've come to pay you back," he said.
Maxine said: "We got new tenants. We hadn't heard from this guy again and life went on."
Dianne left with him to go to a Capitec ATM nearby, but outside Wynberg Park, he asked her to pull the car over, urgently.
He then, according to Maxine, broke down and cried.
"He talked about his wife having left him and that morning he discovered that his baby was not his," said Maxine. Then he attacked Case in the car. According to Maxine, he told Case, "I'm going to slit your throat."
Case was stabbed numerous times. She managed to escape from the car and in broad daylight she ran, bleeding.
Her attacker pursued her and stabbed her again.
A bystander saw the scuffle. When he approached, the attacker fled with her car. The bystander stopped a passing motorist to take Case, who was covered in blood, to Victoria Hospital.
"The man knows where she lives. He's been inside," said Maxine. She is "terrified" the accused will get bail.
Supporters held placards with: "No excuses. No bail. #HearMeToo #16DaysOfActivism".
Case said she opposed bail for violent crimes especially against women and children. If she is successful, she said, "I can turn this into a positive."
The hearing was postponed to 20 December.
According to SA History Online, Case won the Maskew Miller Young Africa Literary award in 1981 for her first novel, Albatross Winter, about the life of a child on the Cape Flats.
Her book, The Rules, was about Manenberg and the abuse of tik. She did community work with street children and she ran creative writing workshops for female prisoners at Pollsmoor prison. She has also won the Percy Fitzpatrick Prize of the English Academy of Southern Africa.