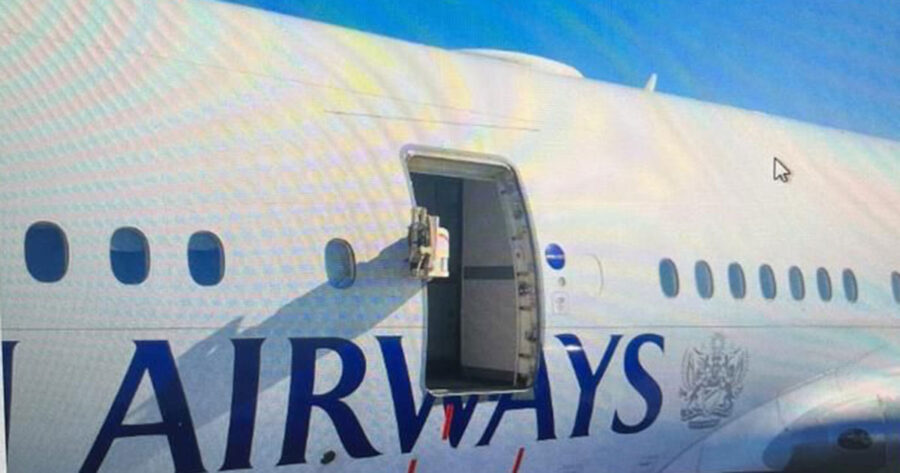 BA Door Ripped Off After Someone in Cape Town Forgot to Close the Door
A British Airways jet, in South Africa, left hundreds of passengers stranded after airport workers RIPPED a passenger DOOR right out of the fuselage in a costly blunder. The Boeing 777 had just disembarked all those who had been on board the London to Cape Town flight, when the farcical incident happened on Wednesday morning… […]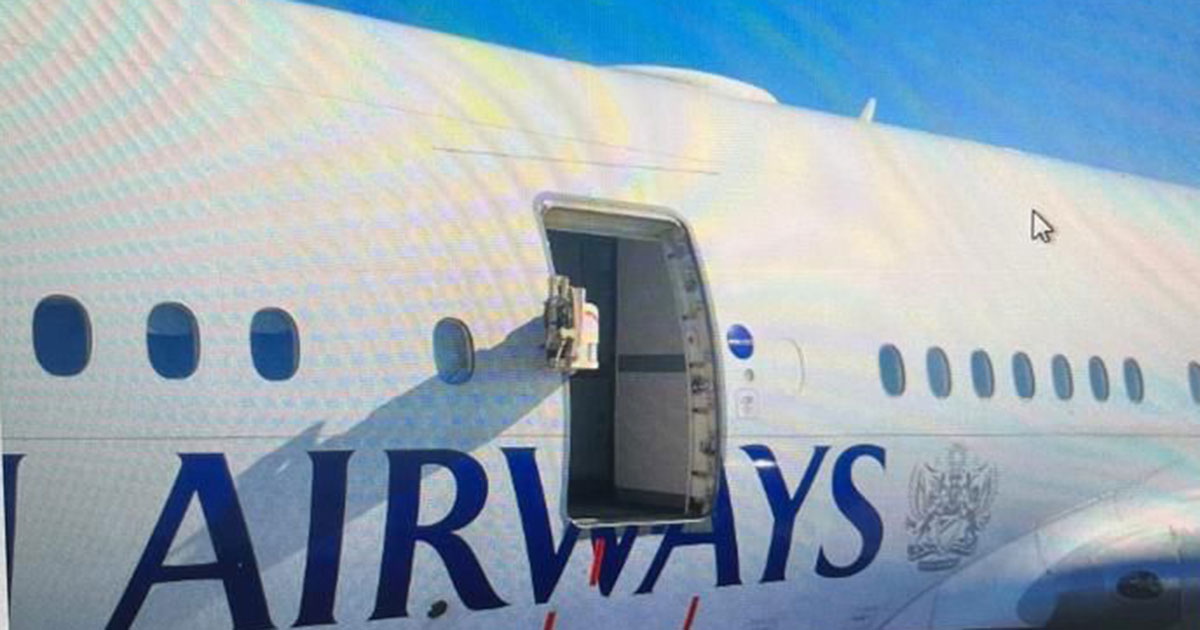 A British Airways jet, in South Africa, left hundreds of passengers stranded after airport workers RIPPED a passenger DOOR right out of the fuselage in a costly blunder.
The Boeing 777 had just disembarked all those who had been on board the London to Cape Town flight, when the farcical incident happened on Wednesday morning…
When airport ground crews tried to tow the £240-million aircraft off the arrival stand to a parking area they had FORGOTTEN to unsecure the left-hand exit door.
With a loud bang and wrenching of steel the door was completely torn out of the fuselage and left hanging forlornly off its hinges on the airport's passenger bridge.
A British Airways source said: "I wouldn't even like to guess how much that will cost to fix because the aircraft will have to undergo extensive tests to get cleared to fly again.
"Engineers will have to ensure that the aircraft will be able to be completely and safely pressurised for take-off and flying at up to 38,000 feet after repairs are done.
"Someone at Cape Town airport will be sitting in the naughty corner for quite some time and this Triple 7 will be out of our 16-strong fleet for quite some time now.
"I mean how difficult is it to close a door?!" she said.
The Boeing, which carries 300 passengers, was due to return to the UK as the BA42 at 8.50pm on Wednesday night but the flight home had to be cancelled.
The hundreds of mainly British tourists and SA expats returning to Heathrow were transferred to another BA 777 which took off two hours late for the 12-hour flight back home.
It is thought Boeing engineers or British Airways engineers may have to be flown to Cape Town to fix it.
A BA spokesman said: "We have apologised to our customers for the slight delay to their departure from Cape Town due to an issue with the original aircraft.
"Our customers have since been sent safely on their way to London."
The 21-year-old plane, which is the workhorse of the BA fleet, is a twin engine jet and flies at 590mph (949.5 km/hr). It recently replaced retired Jumbo 747s on the route.
It is a 777-200ER and has the flight number G-YMMH.
To use any of the text or photos, please contact Jamie Pyatt News Ltd.