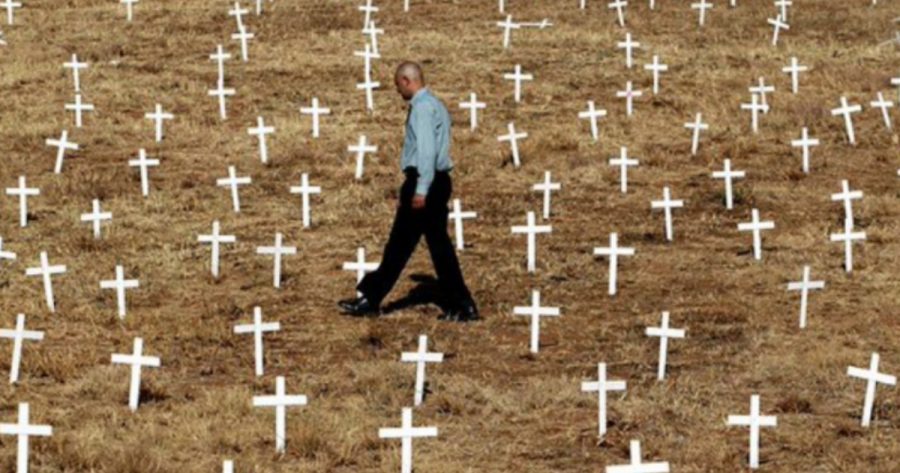 3 Farm Murders in 24 Hours in South Africa Lead to Renewed Calls for Rural Safety Units
Another South African farmer was tragically murdered today. This time it was retired attorney, Johan Kruger, who was killed Friday morning on his farm in Alldays, Limpopo. An elderly couple were also murdered on their farm in the Western Cape while they slept. According to AfriForum's Ian Cameron, Kruger was shot in the head and […]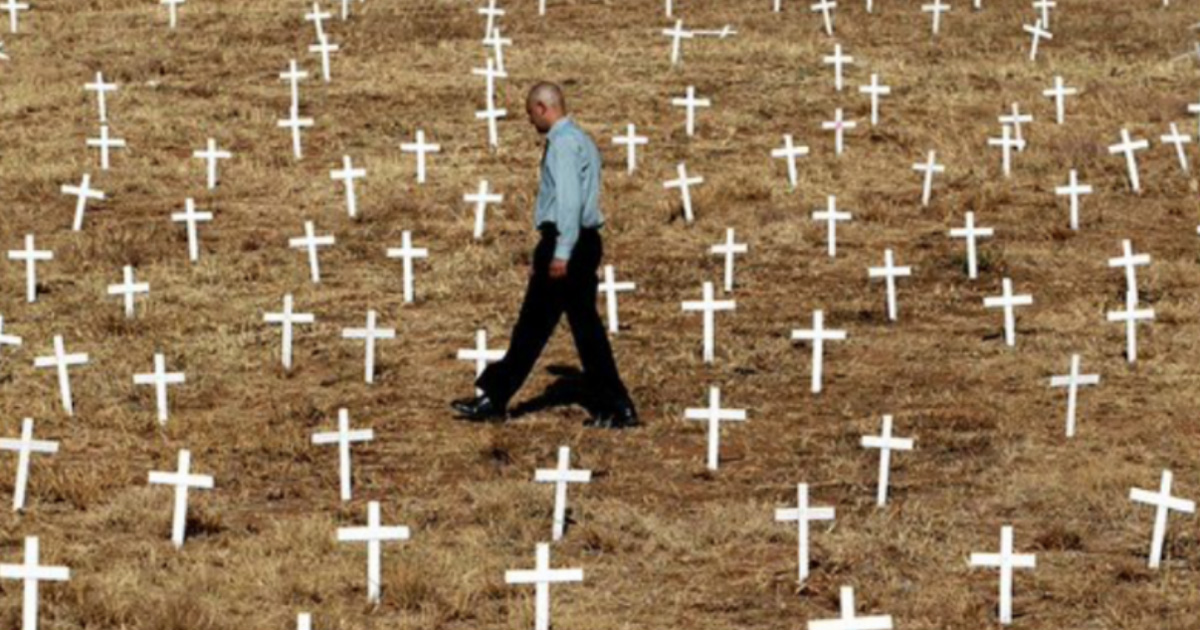 Another South African farmer was tragically murdered today. This time it was retired attorney, Johan Kruger, who was killed Friday morning on his farm in Alldays, Limpopo. An elderly couple were also murdered on their farm in the Western Cape while they slept.
According to AfriForum's Ian Cameron, Kruger was shot in the head and died at the scene, in front of his wife who is reportedly "traumatised".
Two attackers were allegedly wounded by a search party. No arrests have been made yet.
Jacques Smalle, Democratic Alliance (DA) Limpopo Provincial leader said "this is but one of many brutal farm murders which we have seen across the country this year".
Smalle said what should be a time of celebration for the family is now a time of tragedy.
"We urge the South African Police Service to track down and arrest those which have caused this devastating harm to the family," said Smalle.
Smalle said in a media statement on Friday morning: "We reiterate our call on the National Government to reintroduce specialised crime fighting units to successfully prevent and investigate specific crime such as rural farm attacks, murder, rape, robbery, stock theft, child abuse, drug and human trafficking. We need a specialised strategy to combat these specific crimes."
Double Farm Murder in Western Cape
Meanwhile a couple was also murdered overnight on their farm in Bonnievale in the Western Cape.
Cameron tweeted: "DOUBLE FARM MURDER: Bonnievale, Western Cape Province. 2 elderly victims, male and female, were both shot dead in their bed whilst sleeping. Attackers fled with their vehicle. Police just finished processing scene, awaiting more details."
Earlier this week AfriForum reported there had been 22 farm attacks in the Western Cape this year. Cameron confirmed this is now the 23 farm attack in the Western Cape, and the death toll of farmers in the region now stands at six.
In October AfriForum said there had so far been 346 farm attacks in total in South Africa during 2018, including 46 farm murders at the time.
DOUBLE FARM MURDER: Bonnievale, Western Cape Province. 2 elderly victims, male and female, were both shot dead in their bed whilst sleeping. Attackers fled with their vehicle. Police just finished processing scene, awaiting more details. pic.twitter.com/2WDSzYvwka

— Ian Cameron (@IanCameron23) December 14, 2018
FARM MURDER: Close to Alldays, Limpopo Province. One male victim shot in head and dead on scene in front of his wife. Two attackers wounded by search party. No arrests yet. More details to follow. pic.twitter.com/ztwPS4wjmC

— Ian Cameron (@IanCameron23) December 14, 2018