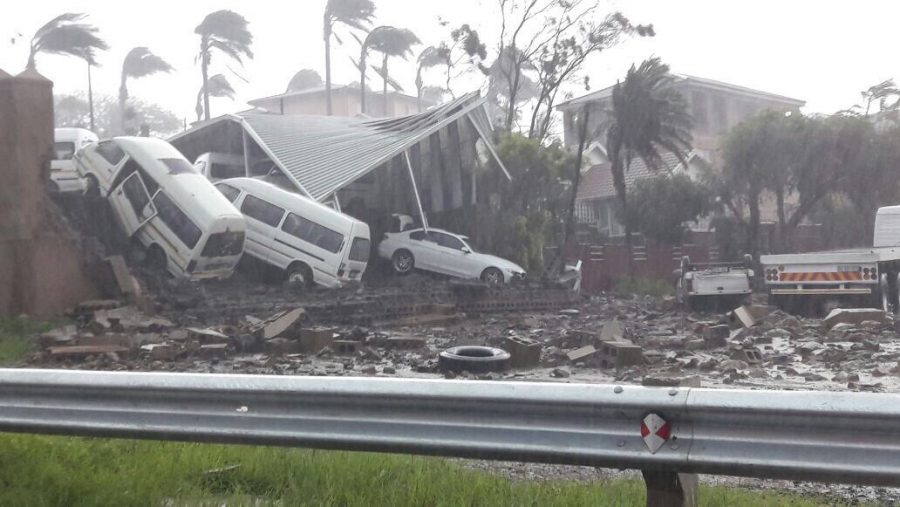 Durban Storm Floods N2, Appears Even Worse Than Gauteng Storm
After the major hailstorm and tornado that ripped through Gauteng, South Africa late yesterday afternoon, Durban has been hit by a mega storm on Tuesday morning… leaving the N2 flooded, a hospital roof collapsed, cars stranded and trapped, and rescue workers hard at work. eThekwini Municipality has issued an Urgent Warning instructing ALL residents to stay […]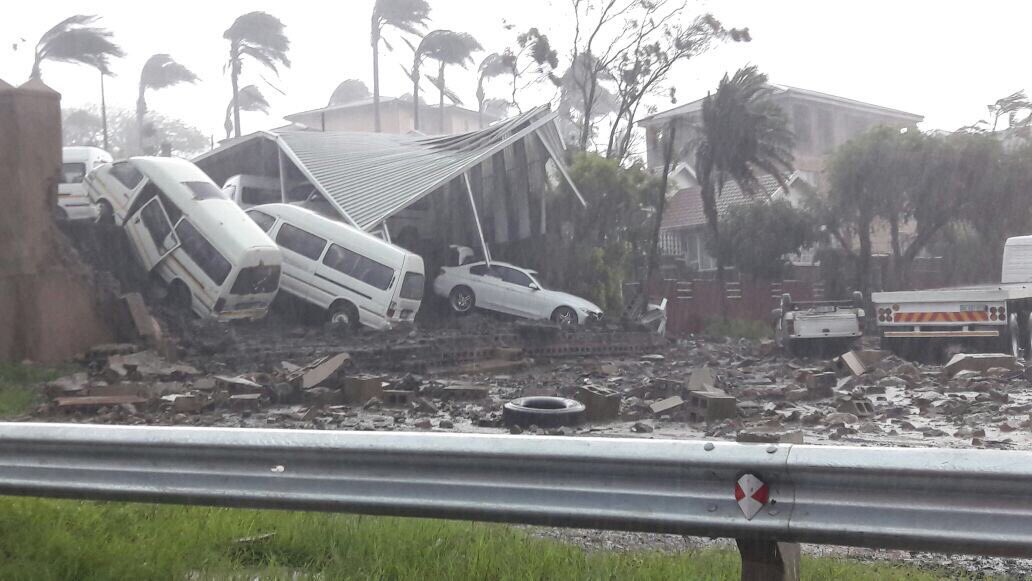 After the major hailstorm and tornado that ripped through Gauteng, South Africa late yesterday afternoon, Durban has been hit by a mega storm on Tuesday morning… leaving the N2 flooded, a hospital roof collapsed, cars stranded and trapped, and rescue workers hard at work.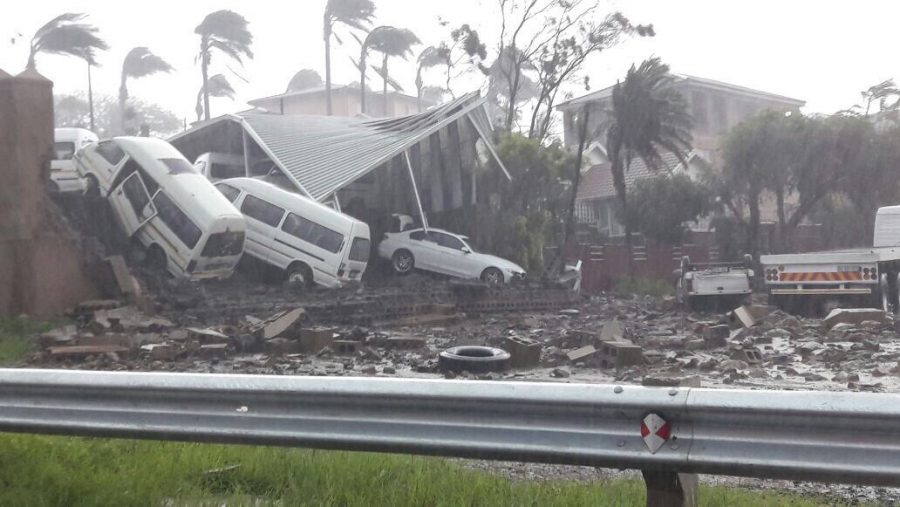 eThekwini Municipality has issued an Urgent Warning instructing ALL residents to stay indoors.due to the inclement weather conditions currently being experienced in Durban.
Winds of over 70 km/hour have been measured which is "extremely dangerous", said the Municipality, and all roads in the southern parts of Durban have been closed.
Here are the latest Durban Storm videos and photos coming in:
The #DurbanStorm has caused flooding near the old airport.

Tweet us your eyewitness accounts or mail us at feedback@news24.com pic.twitter.com/fp2edbCoeV

— News24 (@News24) October 10, 2017
The #DurbanStorm has flooded the N2 northbound.

via @rescuecare pic.twitter.com/YN4FsPI7Ic

— News24 (@News24) October 10, 2017
#DurbanStorm 😓😓😓 undercover parking dololo!!! pic.twitter.com/uy8BZdna9R

— ᴘʟᴀʏᴇʀ 1ᴜᴘ™ (@skandalas) October 10, 2017
It's real! #DurbanStorm pic.twitter.com/fThVumV7gq

— Nkosinathi 👨🏾‍💻 (@nkoc001) October 10, 2017
This video from the #durbanstorm was just shared with me. pic.twitter.com/epldjGMWUK

— Cathy Mohlahlana (@CathyMohlahlana) October 10, 2017
That's the second wall that came down 😢😢💔💔💔 #DurbanStorm pic.twitter.com/gb0U9xKI7l

— Mtitilizo the Nduna ☁️ (@Nduna__) October 10, 2017
The #DurbanStorm seems even more fierce than yesterday's Johannesburg storm. Please be safe and avoid the roads if you can. ⚡️🙏🙏🏾🙏🏿

— Ulrich Janse van Vuuren (@UlrichJvV) October 10, 2017
Rain and gale force winds on the N2 near Amanzimtoti. #Durban #DurbanStorm pic.twitter.com/Utpi6CktE6

— Louis Nel 🇿🇦 (@LouisNel) October 10, 2017
Residents are urged t stay indoors!!! pic.twitter.com/IUd6ToFUcR

— eThekwini Municipality (@eThekwiniM) October 10, 2017