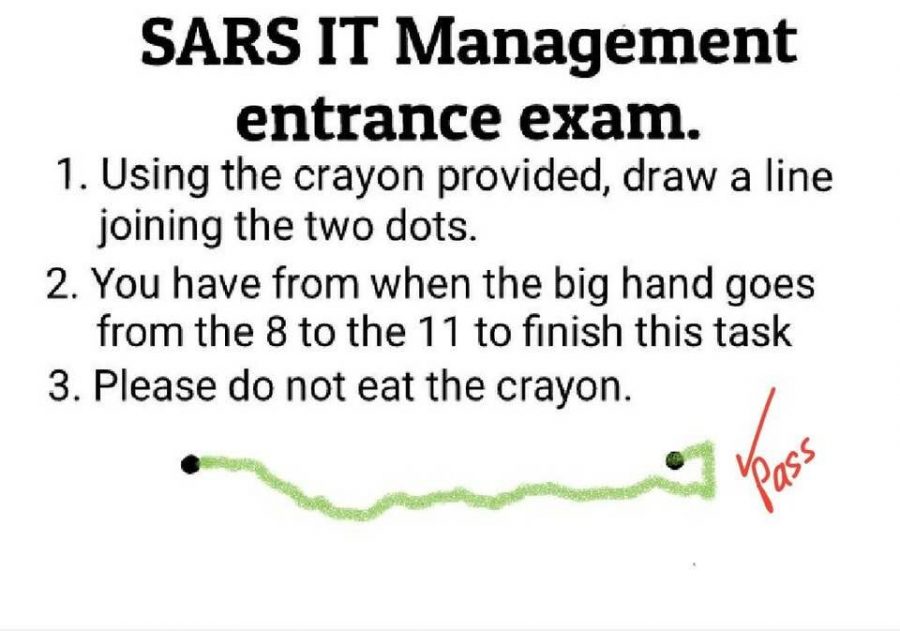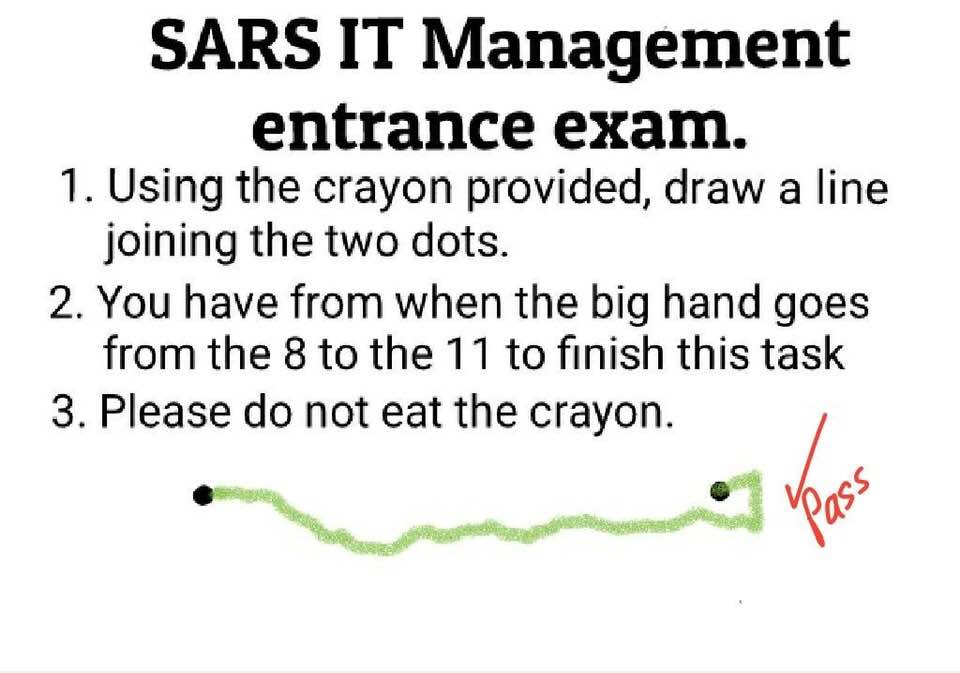 E-Failing! Hilarious Reactions to SARS' Clarification of E-Filing Collapse
South Africans were blown away – in the wrong way – this week when the SARS Chief Officer for Digital and IT Mmamathe Makhekhe-Mokhuane appeared on SABC to "clarify" the halt to the SARS modernisation programme in 2014… after news that it could cost up to R1-billion to fix the South African Revenue Service's IT infrastructure. […]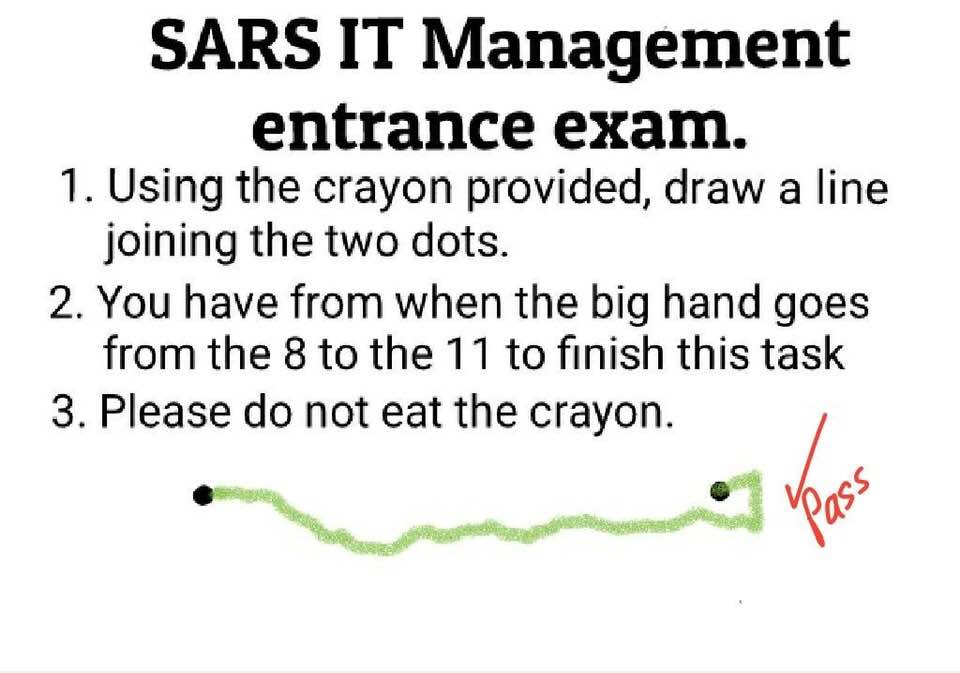 South Africans were blown away – in the wrong way – this week when the SARS Chief Officer for Digital and IT Mmamathe Makhekhe-Mokhuane appeared on SABC to "clarify" the halt to the SARS modernisation programme in 2014… after news that it could cost up to R1-billion to fix the South African Revenue Service's IT infrastructure.
Ms Makheke-Mokhuane was HEAVILY criticised – and ridiculed – for her interview (if you haven't seen it, watch at the bottom of this page and you'll understand why).
Columnist Ben Trovato summed up the feelings of many with his blog post – 'Application for the position of IT Chief Officer: SA Revenue Service'.
In the 'application letter', Ben writes: "I only decided to come and work for you after watching an interview with your current boss of IT, Mmamathe Makhekhe-Mokhuane. It was patently clear that MMM or, to simplify it, M³, is one of those rare people who pretend to know less than they actually do. Whether it's a self-defence mechanism or a tactic to lull the enemy (journalists, commissions of inquiry etc) into a false sense of security, she has absolutely mastered it.
"After watching M³ being interviewed on SABC, I am certain that I know more about IT than she does. For instance, I know how to copy and paste, use a cellphone and replace the paper in a Xerox machine. Can she do that? Exactly. What really attracted me to the position, though, was the news that M³ earned just under R3-million for a month short of a year's work. I use the word 'work' loosely."
Jokes were shared rapidly on social media, including this one: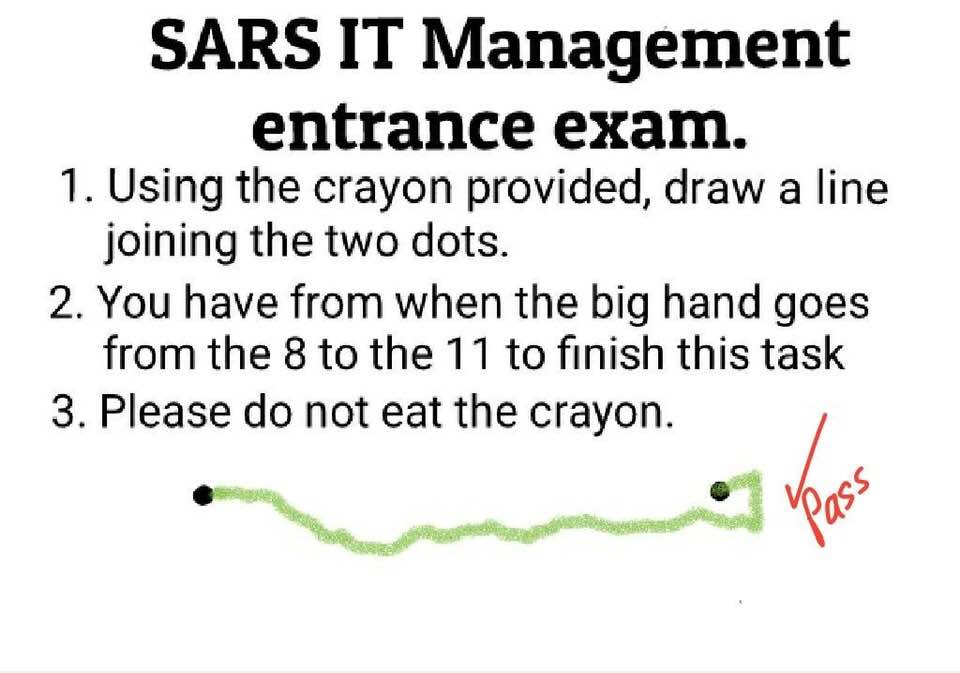 And the interview (which has been watched by over a quarter of a million people on YouTube so far) went global.
South African expat and comedian Kevin Fraser produced the following after watching the 'clarification':
https://www.facebook.com/kevinfraserofficial/videos/255361895170119/
WATCH The Original: SARS gives clarity on e-filing collapse (!!)