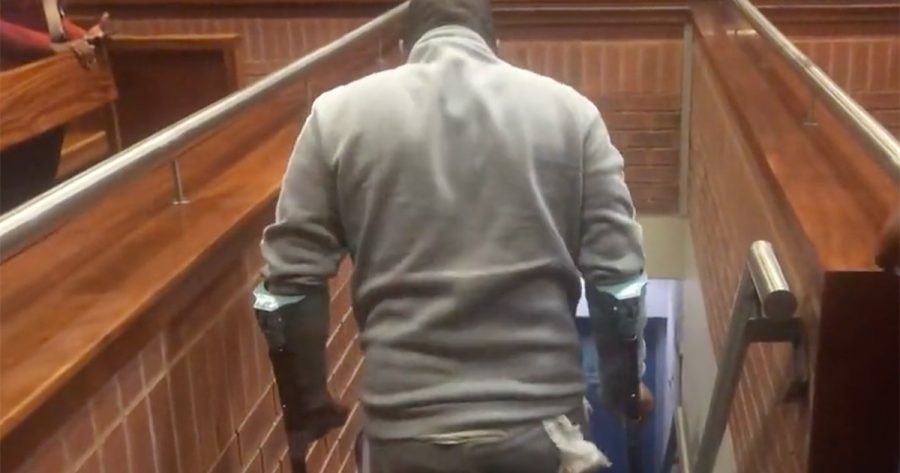 Ekurhuleni Serial Rapist Found Guilty, Sentencing Postponed. Phakathi Pleaded Guilty to 148 Charges
Ekurhuleni serial rapist Nkosinathi Phakathi has been found guilty, but sentencing has been postponed until December when it will be handed down in the Pretoria High Court sitting in Palm Ridge, thus ending a nine-year reign of terror in which he raped at least 93 victims. Phakathi was found guilty of 90 counts of rape, […]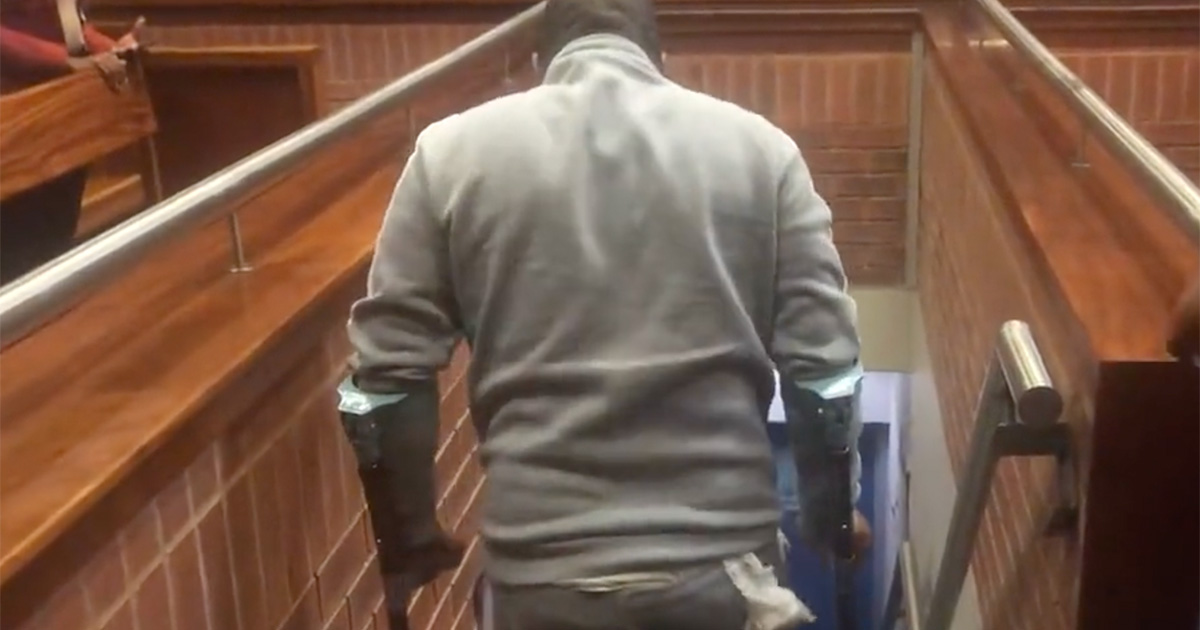 Ekurhuleni serial rapist Nkosinathi Phakathi has been found guilty, but sentencing has been postponed until December when it will be handed down in the Pretoria High Court sitting in Palm Ridge, thus ending a nine-year reign of terror in which he raped at least 93 victims.
Phakathi was found guilty of 90 counts of rape, four counts of compelled rape, three counts of compelling or causing a child to witness a sexual act, 43 counts of kidnapping, two counts of assault as well as four counts of theft.
According to National Prosecuting Authority spokesperson Lumka Mahanjana, his youngest victims were school going children with the youngest being nine years old. His oldest victim was 44.
She said Phakati committed the offences over a nine year period between 2012 and 2021, when he was arrested. Phakati's leg was shot when he allegedly tried to flee, resulting in it being amputated.
"He targeted his victims while they were going or coming back from school or work in the morning or evening. However, he targeted some in their own home.
"He would pretend to be an electrician coming to fix a geyser or other household appliances and rape them. He raped some of his victims in the presence of children. In some instances when raping more than one person at a time, he made the other watch while raping the other, where after he would run or leave the house," she said.
Mahanjana explained that the serial rapist initially faced some 203 charges with 55 minor charges withdrawn by the prosecution.
The 32-year-old pleaded guilty to 148 charges.
"Phakathi was arrested and linked to some of the offences through DNA evidence, and a modus operandi linkage report. A total of 96 dockets was investigated by warrant officer Tlala John Mokoena, of the South African Police Service which formed part of this case.
"The matter was postponed to 8 and 9 December 2022 for the pre-sentence report and continuation of sentencing proceedings," she said. – SAnews.gov.za
Nkosinathi Phakathi's guilty plea is expected to be read out in court today. Dubbed the Ekurhuleni serial rapist, the 38yr old pleaded to 148 of the 203 rape, kidnapping and theft charges. 55 of those charges were withdrawn by the state. I'm live with an update on @Newzroom405 pic.twitter.com/1kuZWFChwE

— Linda Mnisi (@LindA_MniSii) November 2, 2022