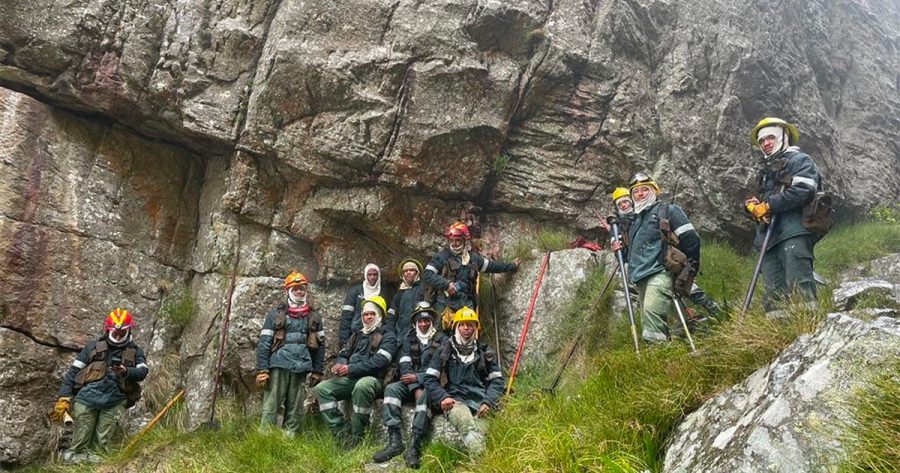 Firefighting Season Has Started with Fire on Table Mountain
Gratitude has poured in for the firefighting heroes who battled a wildfire on Table Mountain this weekend, as fire fighting season unfortunately gets underway. Table Mountain Aerial Cableway led tributes on Sunday afternoon to the brave firefighters, saying: "A huge word of thanks to the firefighters who worked tirelessly to bring the fire under control. […]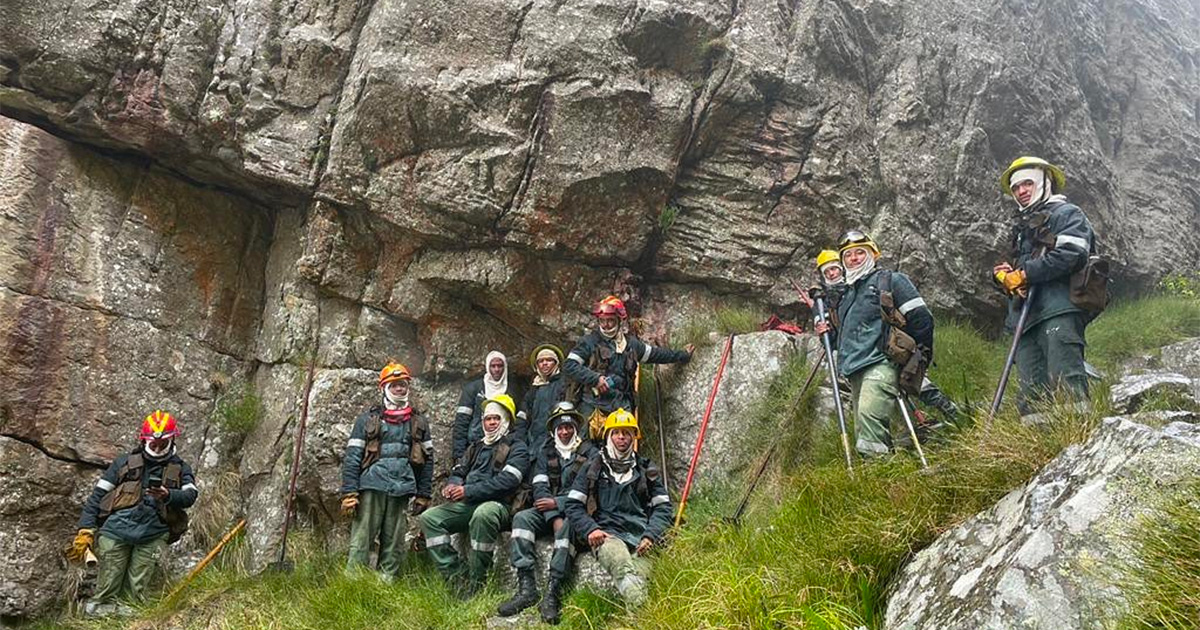 Gratitude has poured in for the firefighting heroes who battled a wildfire on Table Mountain this weekend, as fire fighting season unfortunately gets underway.
Table Mountain Aerial Cableway led tributes on Sunday afternoon to the brave firefighters, saying: "A huge word of thanks to the firefighters who worked tirelessly to bring the fire under control. ??"
Western Cape residents reached out, with hundreds of messages of support including "All of u most certainly are heroes. I thank you with much gratitude ?❤️" and "These are our real heroes, thank you guys! May God be with you always! ❤️"
Cableway services had to be suspended on Saturday while firefighting efforts were underway. Today some pathways remained inaccessible due to fire damage.
The fire broke out on Friday night on the Kasteelpoort side of the mountain.
Volunteer Wildfire Services posted photos of their team, writing: "Fire season is here! Our crews coming safely off the line from the Table Mountain Fountain Ravine Fire. Great work out there! #fireiseveryonesfight #vwsfires"
Firefighting services thanked the public for donations and support, with particular gratitude going to Danielle from South Beach Hotel who dropped off refreshments and snacks for three of the teams. Mark Randall said: "If you only saw how the exhausted fighters' faces lit up with this surprise after a gruelling, hot and long day of wildfire fire fighting."
Western Cape photographer Irene McCullagh inadvertently took a photo that perfectly captures a lone firefighter's bravery.

Irene explained: "A brave fire fighter stands on a rock on top of Table Mountain during a (currently ongoing) fire. Cropped to 100% – I did not know that he was in my image until editing. I was just taking photos of the burning mountain."
VWS urged locals to "stay vigilant this season and report any fires as soon as you see them on 021 480 7700 (from cellphones) and 107 (from landlines)."
🔥Fountain Ravine Fire 🔥

Aerial resources consisting of a huey helicopter and a spotter plane, has been deployed and is working the left flank of the fire, currently burning towards the upper cable station towards Platteklip Gorge hiking trail. @wo_fire @SANParks #FireSeason pic.twitter.com/jrvuOYxRjQ

— SANParks TMNP (@TableMountainNP) October 29, 2022
Fire season is here! Crews coming off the @TableMountainNP Fountain Ravine fire. #fireiseveryonesfight #vwsfires pic.twitter.com/PkWSjLno3j

— VWS Wildfires (@vwsfires) October 29, 2022