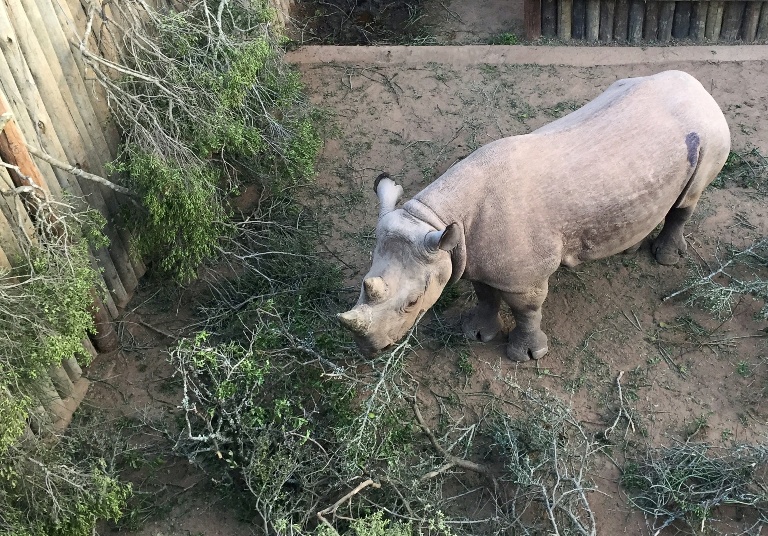 Four of South Africa's 6 Rare Black Rhinos Tragically Die After Move to Chad
DAKAR – A shocking FOUR out of six endangered black rhinos – that were relocated to Chad from South Africa – have tragically died, possibly of starvation, the two countries and an NGO said. The six rhinos were transferred from South Africa in May, re-introducing the species into Chad for the first time since it […]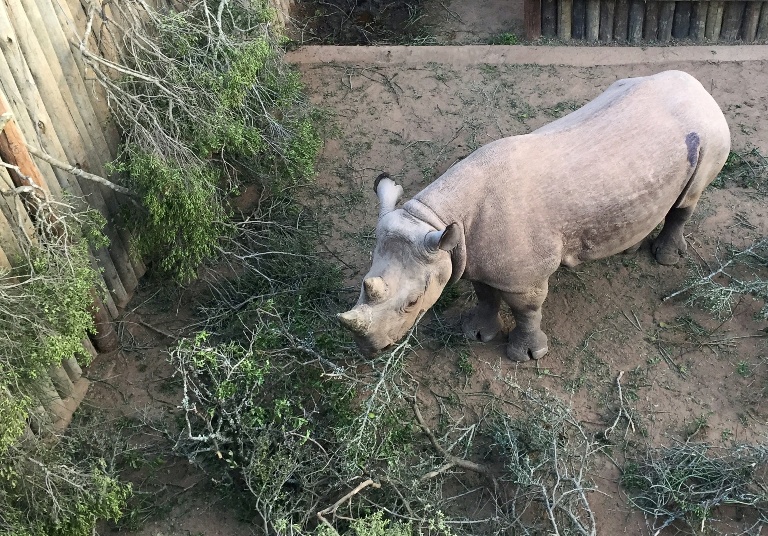 DAKAR – A shocking FOUR out of six endangered black rhinos – that were relocated to Chad from South Africa – have tragically died, possibly of starvation, the two countries and an NGO said.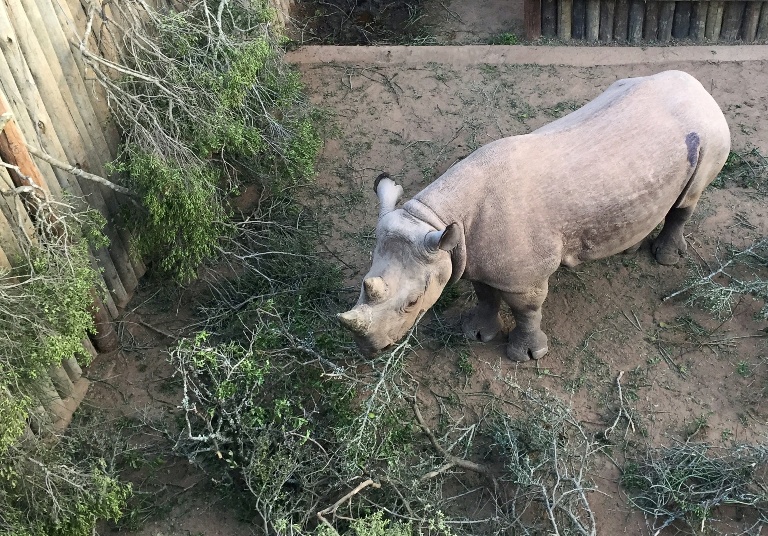 The six rhinos were transferred from South Africa in May, re-introducing the species into Chad for the first time since it died out in 1972, mostly owing to rampant poaching. Chad reported that two of the rhino had died last month.
"Low fat reserves suggest that maladaptation by the rhinos to their new environment is the likely underlying cause," said the two nations and conservation group African Parks, which oversaw moving the rhinos to Chad's Zakouma National Park.
"The remaining two animals are being recaptured and placed in holding facilities in order to facilitate closer management."
Two decades ago, poaching had driven black rhinos to near extinction across their vast habitat in southern, eastern and central Africa. Their numbers fell by 98 percent between 1960 and 1998, but they have doubled since then to about 5,400 as conservation efforts grew, reported Reuters.
None of the four that died in Zakouma had been poached. Tests were being run to establish the exact cause of death.
The relocation of the rhinos from South Africa was intended to help safeguard the long-term future of the species by spreading it out into more places.
However, a similar attempt to move black rhinos in Kenya also ended with animals dying. Eleven rhinos were moved into Kenya's Tsavo East National Park from other parks in June, but 10 of them died, apparently from drinking salty water. The 11th was attacked by a lion and died from his wounds.
It's been the "worst week ever" for rhinos in the words of Saving the Wild founder Jamie Joseph. Apart from the rhino deaths in Chad:
China announced it will open the domestic trade in rhino horn and tiger bones from captive-bred animals, which Joseph says is "a devastating blow to earth's iconic species, spurring outrage across the globe".
Alleged rhino poaching kingpins of the Kruger – Petros Sydney Mabuza aka "Mr Big" and Joseph Nyalunga aka "Big Joe" – were granted bail on 2 November "in a shocking turn of events – even though both were already out on bail for rhino poaching related charges".
Joseph said last week will go down in history as the worst week ever for rhinos, and is a "national disgrace".
In a post on Saving the Wild, Joseph asked: "Where is Minister of Justice Michael Masutha in all of this?  Where is President Ramaphosa, the man who claims to be passionate about South Africa's natural heritage and making a stand against the corruption?"
According to Joseph, it has been alleged that Ramaphosa's eldest son, San Francisco-based Tumelo Ramaphosa, has expressed an interest in launching a rhino horn cryptocurrency auction targeted at the Chinese and Japanese market.
"Until President Ramaphosa clarifies his position, we can only hope father and son's opinions differ, but we also cannot forget that senior Ramaphosa is a game rancher who has made millions buying and selling animals," she says in the post, which can be read in full here.
(Reporting by Tim Cocks/Reuters and Jamie Joseph, editing by Larry King/Reuters and Jenni Baxter)