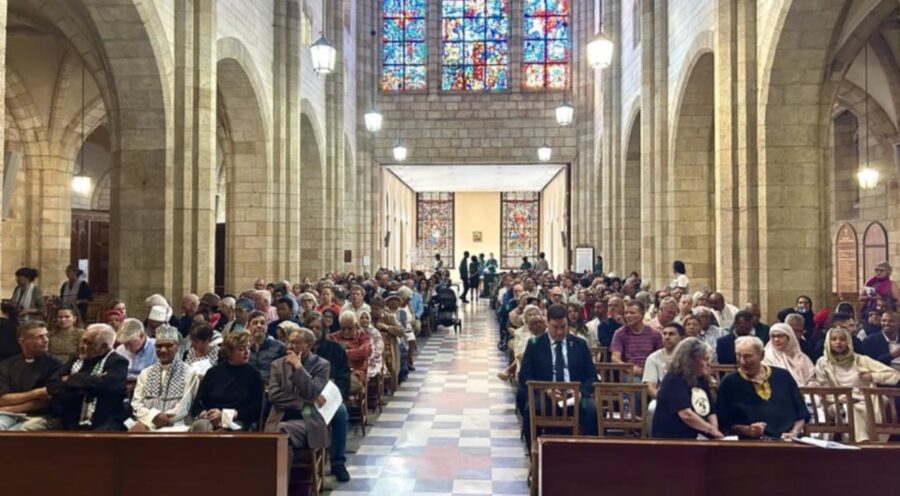 Gift of the Givers Gaza head "paid the ultimate sacrifice"
Memorial held for Ahmed Abbasi in St George's Cathedral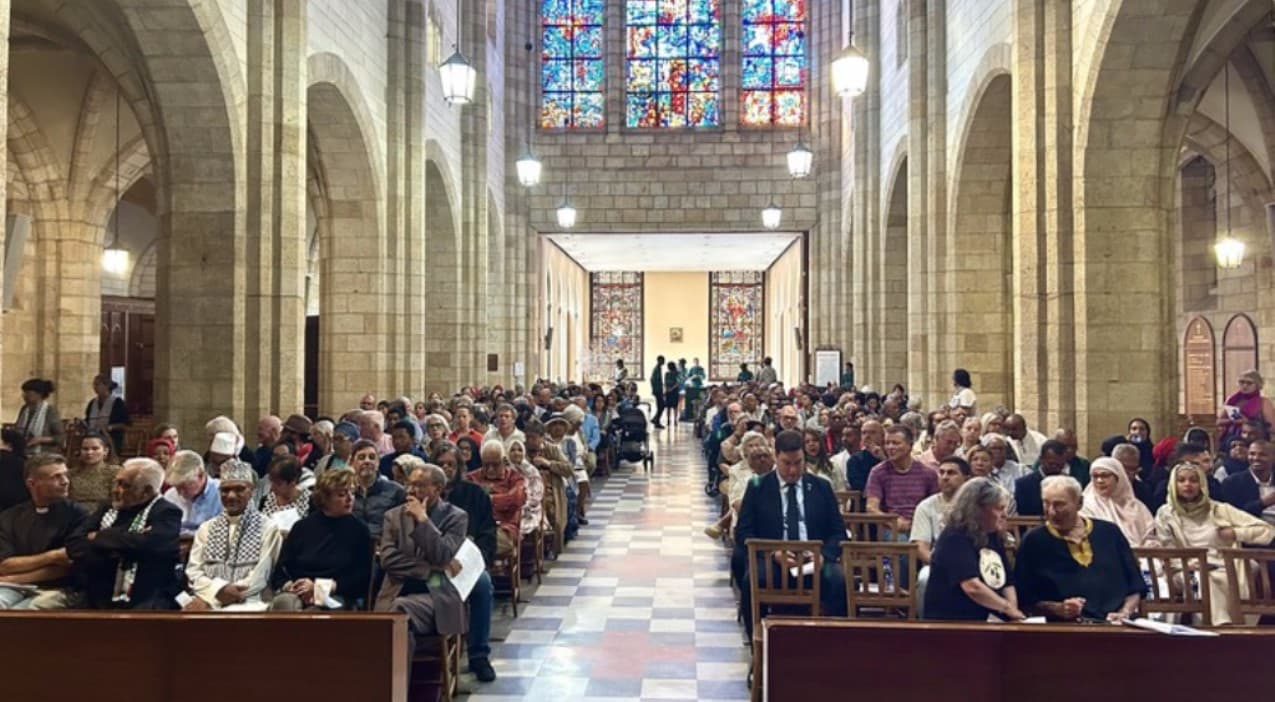 A "gentle and loving" person who "paid the ultimate sacrifice" for making sure those who needed it received aid. This was how Ahmed Abbasi, who headed the Gift of the Givers office in Gaza, was remembered at an interfaith memorial service in St George's Cathedral, Cape Town, on Sunday evening.
At least 400 people came to pay their respects. Several faith leaders were in attendance as well as government officials, including Cape Town Mayor Geordin Hill-Lewis and former international relations minister Lindiwe Sisulu.
Gift of the Givers' Western Cape project coordinator Ali Sablay told GroundUp that Abbasi and his brother, Mustafa, were killed by a missile while returning from their morning prayer.
Abbasi leaves behind his wife and three children. They have been relocated to a place of safety.
Sablay said that Abbasi was responsible for setting up a women's and children's care centre, three desalination plants, supplying medicines to hospitals, and more.
"He was the head of this operation and in the last 40 days of this war, he's been remarkable in the work he's been doing in getting aid to those affected. He had the option to relocate but he said he could not leave the people behind. He stayed on with his family. Unfortunately, he paid the ultimate price."
Sablay said the organisation backed President Cyril Ramaphosa's decision to refer members of the Israeli government to the International Criminal Court (ICC). "We support the political parties that are asking that the Israeli ambassador be expelled. This is not an act of war, this is an act of genocide," he said.
Reverend Michael Weeder, dean of the cathedral, led the service. Reverend Allan Boesak gave the sermon.
Megan Choritz read out a letter of condolence on behalf of South African Jews for a Free Palestine. "There has never been a moment of crisis where Gift of the Givers has not stepped up and offered help, solace, dignity and hope to those affected. Please, in this dark moment for you and your organisation, accept our prayers, solidarity and support."
"We will continue to speak up, continue to disavow any claims that this war is waged in our names, or in the name of Judaism," she said.
The service was interspersed with hymns, songs and poetry readings. Several faith leaders addressed the congregation.
In a pre-recorded message, Dr Imtiaz Sooliman, founder of Gift of the Givers, thanked Father Weeder for organising a memorial service for someone he had never met. "This is not a head of state, a minister, or a person of high rank. He's just an ordinary Palestinian, but he works for Gift of the Givers and that makes him special, even if I say so myself."
In an interview with GroundUp last month, Sooliman described Gaza as "the worst situation in the world because there is no exit route".
ALSO READ: South Africa is a firm favourite for family travel, new data reveals
"You can't get out. The area is so small. It's so easy to bomb it … Nobody can have a safety plan. Where are you going to hide? There's no such thing as safety in Gaza," he said.
The New York Times reported last week that over 100 aid workers in Gaza have been killed in the past five weeks.