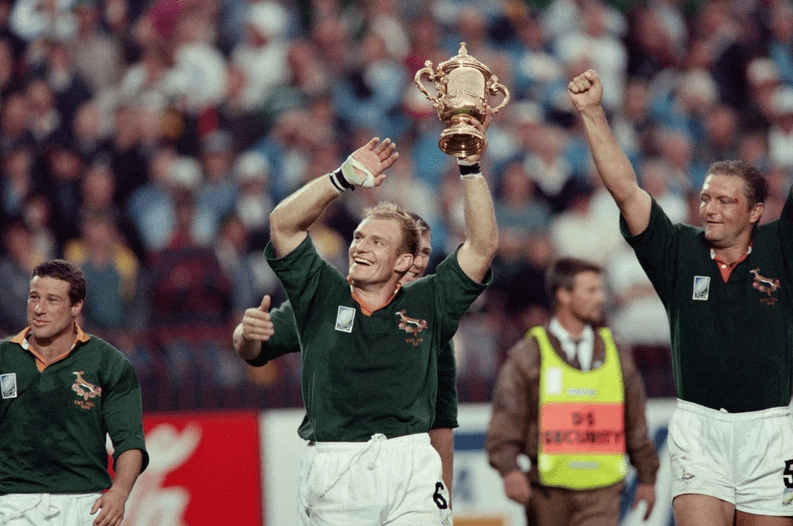 Rugby World Cup-winning Springbok killed in car accident
Rugby World Cup-winning Springbok Hannes Strydom has reportedly been killed in a road accident that happened on Sunday 19 November.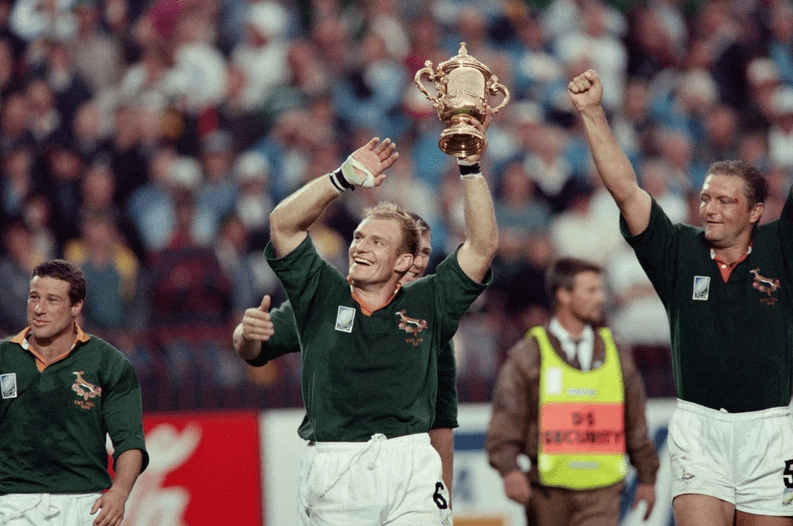 Rugby World Cup-winning Springbok Hannes Strydom has reportedly been killed in a road accident.
Hannes Strydom is the latest member of the 1995 Springbok World Cup-winning team to pass away, according to SuperSport pundit John Van Rensburg.
FORMER SPRINGBOK KILLED IN CAR ACCIDENT
Van Rensburg confirmed rumours that a car accident had taken the life of the former world champion.
Strydom is the fifth member of that squad to pass away tragically with Ruben Kruger, Chester Williams, Joost van der Westhuizen and James Small all no longer with us.
WHO WAS HANNES STRYDOM
Hannes Strydom represented Eastern Province Schools in Craven Week in 1983 and 1984.
ALSO READ: Which nations will bid to host the next Rugby World Cup
He made his senior provincial debut for Eastern Province in 1986. Later, he represented Northern Transvaal, and in 1993, he made the defining decision of his career by leaving Northern Transvaal to pursue better pastures south of the Jukskei. Uli Schmidt, Phillip Schutte, Gavin Johnson, Johan Roux, Charles Rossouw, Heinrich Rogers, Rudolph Straeuli, and subsequently Gerbrand Grobler were among those who joined Hannes Strydom and helped build the iconic Lions side of the mid-1990s.
In the same year, on 3 July at Ellis Park, Hannes Strydom made his Test debut for the Springboks against France; with the Boks losing the match, 17–18.
ALSO READ: Does rugby need to embrace fighting like ice hockey?
Additionally, Hannes Strydom participated in every test match while on tour with the Springboks, travelling to Australia and Argentina in the same year.
The Lions squad also served as the foundation for the Springbok side that would later win the Rugby World Cup, since Kitch Christie had been given the responsibility of guiding the group to success at that point. Hannes Strydom participated in the World Cup final alongside teammates Chris Rossouw, Balie Swart, Kobus Wiese, Francois Pienaar, Hennie le Roux, and Japie Mulder.
ALSO READ: Lukhanyo Am returns for the Sharks this weekend
He continued to represent the Springboks during the 1996 and 1997 seasons, including the test series against the 1997 British & Irish Lions.
Hannes Strydom played 21 tests between 1993 and 1997 and was captain of the Lions team that hoisted the Currie Cup trophy in 1999.