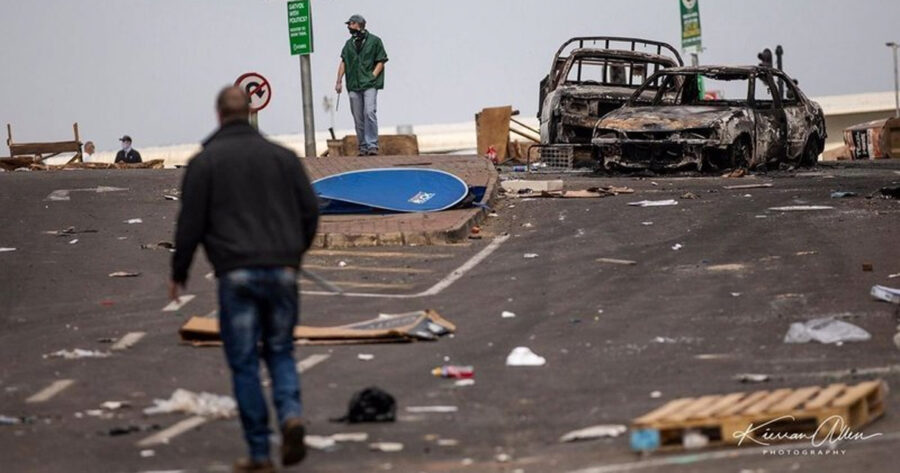 HELP, Say Durban Residents, Please Sign Petition for International Assistance
Over 5,000 people have already signed a petition set up by a South African expat to help her countrymen back home in SA. A resident in Durban has asked SAPeople readers to please sign and share the petition. KZN resident Nikki Ross wrote after midnight, saying: "I'm in Durban, trying to fall asleep with gunshots […]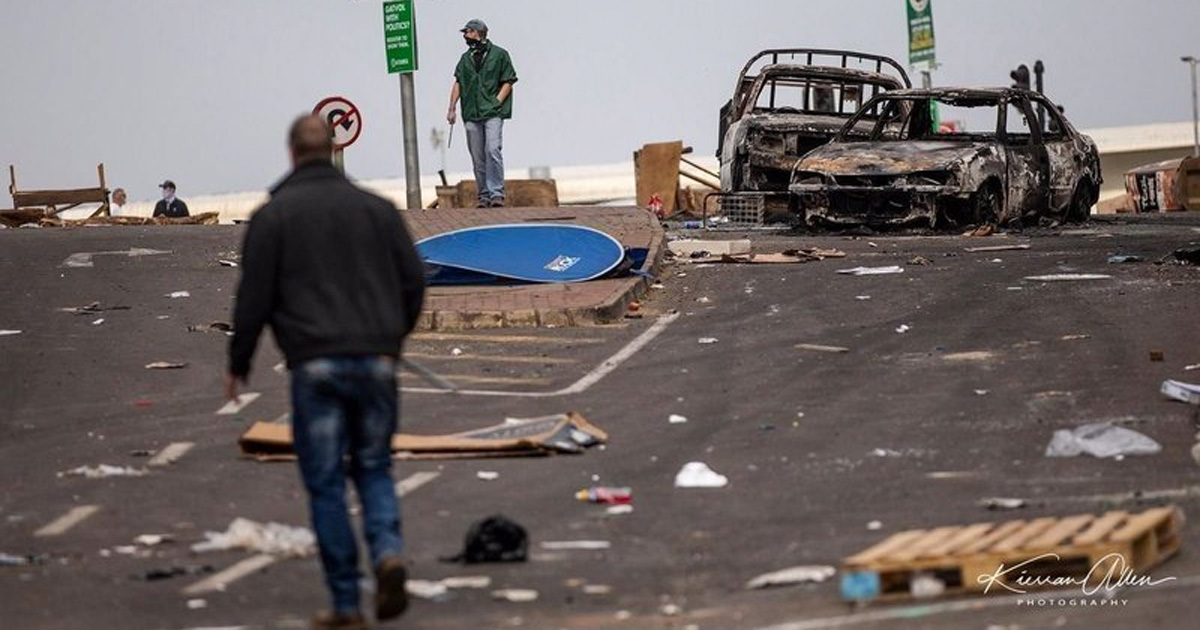 Over 5,000 people have already signed a petition set up by a South African expat to help her countrymen back home in SA. A resident in Durban has asked SAPeople readers to please sign and share the petition.
KZN resident Nikki Ross wrote after midnight, saying: "I'm in Durban, trying to fall asleep with gunshots a few streets away. Please help ? generate awareness across the world."
She says: "Our media and government is censoring how bad it is, even to the rest of the country. It's far worse than what you are seeing. Please, time is running out."
At least 45 people have been killed in the ongoing riots. Countless shopping malls have been looted, buildings and cars burnt.
The Change.org petition has been set up by "extremely concerned" SA expat Janine Hornby, who now lives in the UK. It will be sent to the United Nations, US President Joe Biden and the UK Parliament.
Janine says after the days of violent protests and looting, "there are no available stores to buy essential food, water or medical supplies… and it's dangerous to leave to go out searching because of the attacks on vehicles and people."
Although footage of the violent protests in parts of KZN and Gauteng have made international news, Janine has explained to foreigners who may not be aware that "it all started with our ex president Jacob Zuma being imprisoned for 15 months for contempt of court where his followers rioted; but has now escalated into political aggression targeting the general public where attacks are now heading towards residential areas."
Citizens taking up arms
Janine says: "The citizens of South Africa have had to take matters into their own hands using any form of weapons due to the government not sending out any or limited assistance. Water pipes and electrical substations are now also being targeted by the attackers.
"South Africa Needs Outside Assistance Urgently."
Earlier this evening, Nikki in Durban wrote: "HELP!! The rest of South Africa & the world are oblivious as to how bad things are in Durban & KZN. We are past a state of emergency & it's not in the media. We have no shops, no food, no atms, no petrol, no police, no military & our suburbs are under attack along with malls & businesses that haven't yet burnt to the ground. Civilians are on the streets protecting the neighbourhoods, while we sit in fear with weapons ready to fight. We need help, NOW!!!"
Umhlanga resident Mari B begged SAPeople: "You need to cover more of what's happening in KZN. Please, it's really bad. The world needs to know."
Please sign and share the petition for South Africa here:
https://www.change.org/p/united-nations-support-and-assistance-provided-for-south-africa
WATCH Looting at Watercrest Mall in Waterfall, KZN, South Africa
Visit Kierran Allen's website or follow Kierran on Facebook.
https://twitter.com/advovolicious/status/1414922188638101510