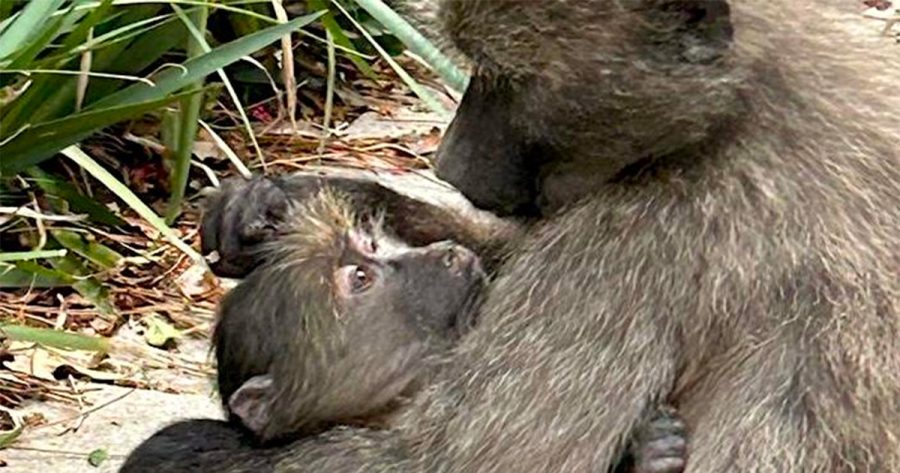 Injured young baboon Temba and troop need urgent help
The plight of a young baboon in Cape Town, suffering from an unexplained eye injury, has captured the hearts of many locals… but, according to Baboon Matters Trust (BMT), urgent help is needed to protect Temba and the rest of the troop. Baboon Matters, which is dedicated to the conservation of baboons in SA and […]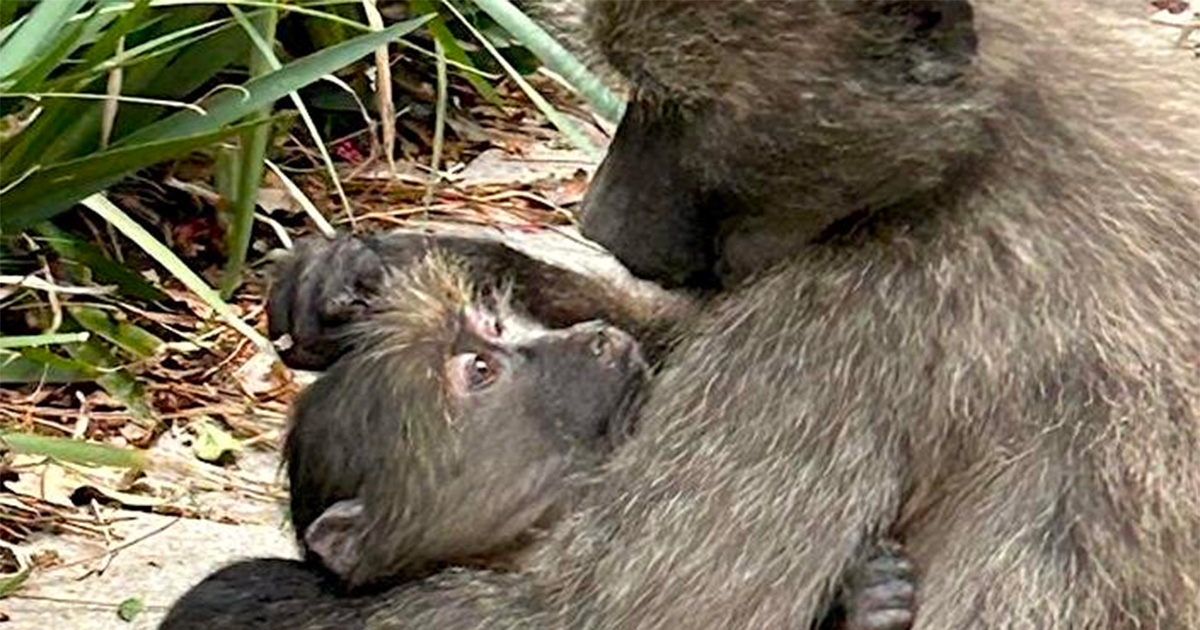 The plight of a young baboon in Cape Town, suffering from an unexplained eye injury, has captured the hearts of many locals… but, according to Baboon Matters Trust (BMT), urgent help is needed to protect Temba and the rest of the troop.
Baboon Matters, which is dedicated to the conservation of baboons in SA and to their peaceful co-existence with humans, says: "How is it possible that such a young baboon has this sort of eye injury? Sadly, Temba lives in one of the most beautiful but dangerous places on the Cape peninsula, a paradise of trees and mountain… but with some venomous residents who fire randomly at the baboons."
BMT's Jenni Trethowan says:
"Our troop of monitors is doing a remarkable job keeping the baboons safe, they are out of homes, in the green belt and spending more and more in Cecelia Forest, yet Temba still got injured. Imagine if the team was not here at all? It would be mayhem!

"The guys are more determined than ever to get this troop settled in Cecelia and Orange Kloof and have been working extra hard to achieve their goals, they are super fit and working in all weather to keep the troop safe."
BUT, sadly, the non-profit is out of funds and by the end of June there will be no-one to safeguard Mwai and Temba and the rest of the troop.
Jenni says: "I know we have said this before and every time we have appealed, you wonderful supporters have risen to the challenge and donated; but each month the shortfall (of roughly two thirds of costs) has been made up by Baboon Matters but sadly we can no longer co-finance this fabulous project. It's heart breaking.
"We have reached out to funders, the CoCT (City of Cape Town) and to welfare organisations, but so far there is no money coming in."
Jenni says it broke her heart to "see the way diligent Mwai (herself a young baboon) has carried young Temba, look at the way they look at each other… how can we let them down?"
If you are able to help, and / or if you have friends abroad (the exchange rate is awesome for them at the moment), it will mean so much to them:
Please donate to:
Baboon Matters Trust
Standard Bank
Blue Route branch
Account no 27 0040 080
Swift code – SBZAZAJJ
If you have contacts or would like to see BMT's project overview, including costs of the project and its successes, please email jenni@baboonmatters.org.za and she will send you the report.
The management of baboons in Cape Town is a controversial topic with opposing views. News24 reports that the City of Cape Town has "proposed extending the current urban baboon management programme (which ends on 30 June) by 18 months, at a cost of R20 million."