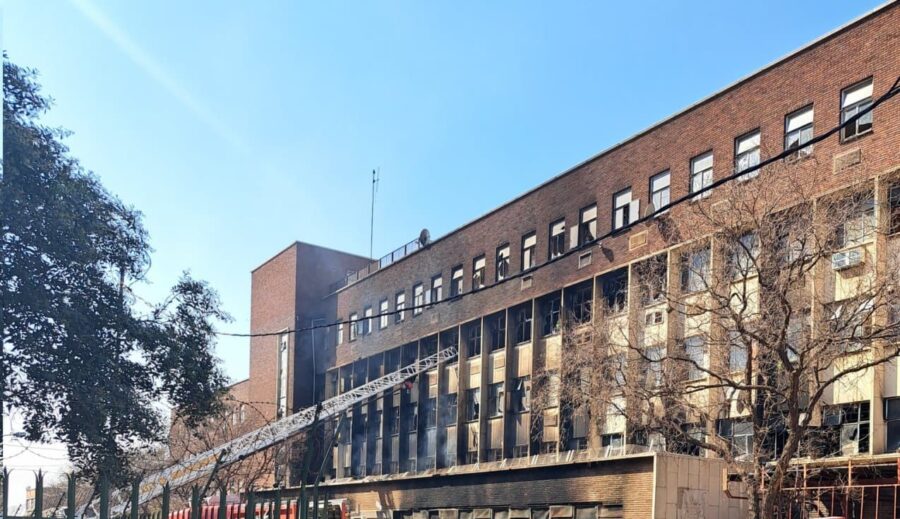 Joburg inner city building fire claims at least 73 lives
At least 73 people have died and more than 40 injured in a massive blaze that broke out inside a five-storey building in central Johannesburg on Thursday morning.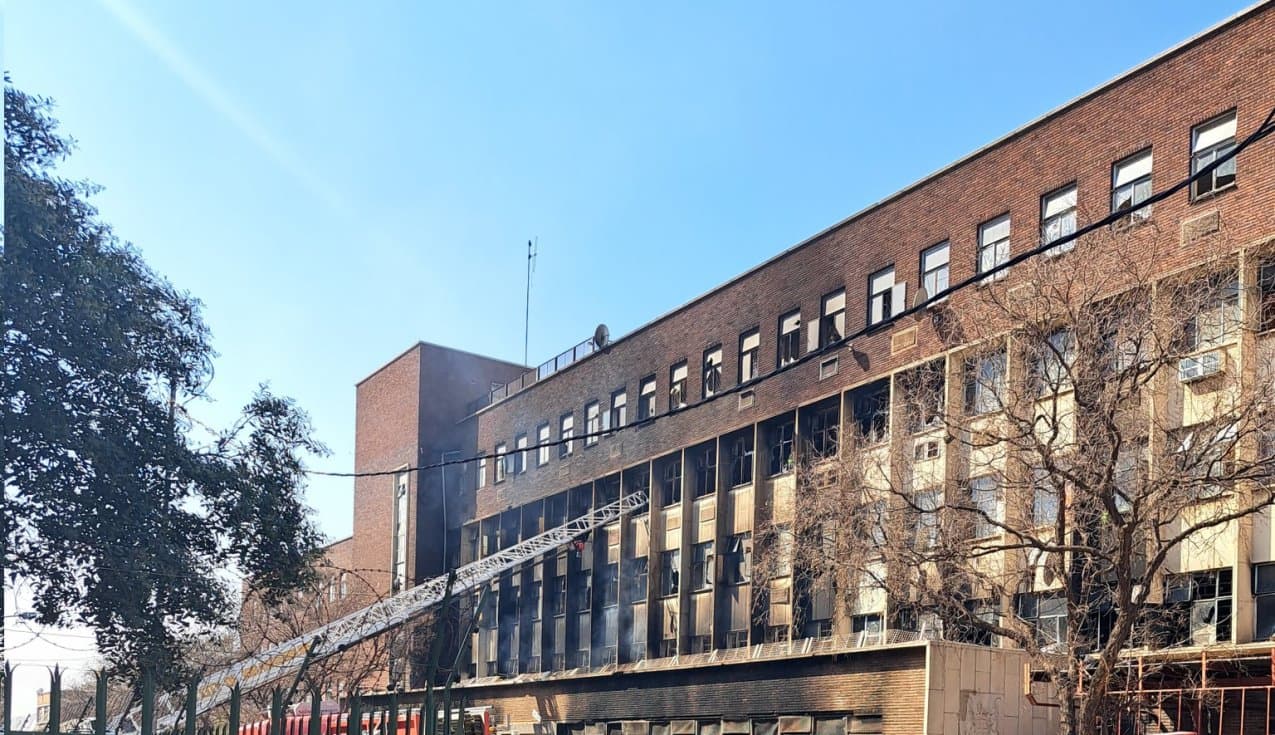 The death toll from a fire which engulfed a five story building in the Johannesburg inner city in the early hours of Thursday morning has risen to 73, with some 43 people injured.
The cause of the fire is currently unknown.
Addressing the media outside the building, City of Johannesburg MMC for Public Safety, Mgcini Tshwaku, described how residents inside the building battled to escape the blaze.
Burnt Bodies
"There are burnt bodies beyond recognition, I have never seen that sight before. Seventy three of them have been confirmed to be dead. One of the things that was an issue was that inside the building, it looks as if there was a gate which was closed so they could not go out. The main reason here that there's a high death toll is that there are a lot of partitions and gates [inside the building].
"They said people were screaming and wanted to get out but they couldn't. Many burnt bodies were found actually [stuck] at that gate. On the bottom floor, they had an informal settlement sort of. There were a lot of people who had built using highly flammable material," he said.
ALSO READ: Special School fire: Suspect appears in court
Relief Efforts
The MMC said officials from the city's disaster management have been dispatched to begin relief efforts.
"On our side, we've got the team which is coming in. The disaster [team] is here. We are going to give them the matrasses and all of that. The housing [department] is here as well meaning that we are going to get them alternative accommodation at this point in time.
"It is very traumatic. I have never seen bodies like that – burnt beyond recognition. There were also kids that were there. There's a 12 month old kid that got burnt. It's a very sad scene," he said.