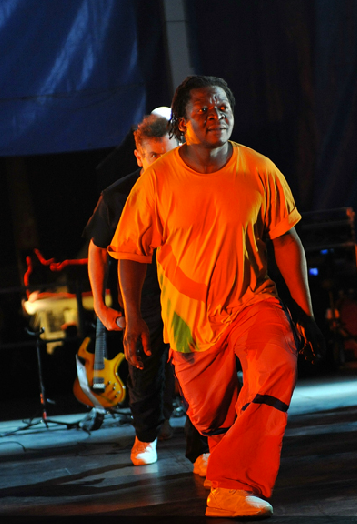 Tragic Death of Johnny Clegg's Back-Up Vocalist
It is with extreme sadness that we share the news that beloved member of Johnny Clegg's band, Bongani Masuku, passed away last night. The following message was posted on Johnny Clegg's facebook page a couple of hours ago: "It is with shock, anger and deep felt sadness that we mourn the violent killing last night […]
It is with extreme sadness that we share the news that beloved member of Johnny Clegg's band, Bongani Masuku, passed away last night.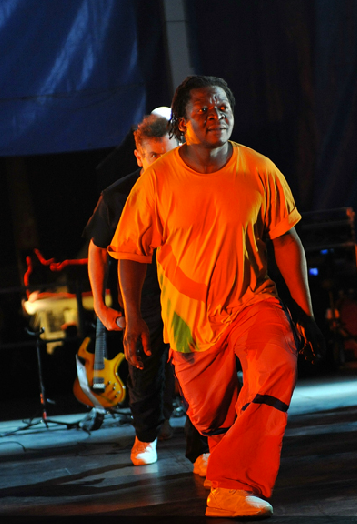 The following message was posted on Johnny Clegg's facebook page a couple of hours ago:
"It is with shock, anger and deep felt sadness that we mourn the violent killing last night (Saturday 17th May) of our beloved Bongani Masuku , our long standing and dedicated backing vocalist.
"Bongani first worked with Johnny Clegg and Savuka in 1992, and continued with Johnny Clegg Band until the present time.
"He was a stalwart performer and hardworking musician and good friend.
"We will miss him deeply and we extend our heart felt condolences to his family and all who knew him.
"The Johnny Clegg Band"
Masuku was killed in Troyeville, the centre of Johannesburg, last night when he parked his car in Princess Street.
It was an apparent car-jacking. Initial reports were that there was a passenger at the scene, who remained unharmed, but subsequent reports have not mentioned this passenger.
Four men allegedly accosted Masuku demanding his cellphone and carkeys, according to Gauteng police. During an apparent struggle, one of the men shot Bongani several times.
According to Police Lt-Col Katlego Mogale the men escaped in a minibus, and Bongani "then managed to drive himself to a nearby fire station where he collapsed and died."
Messages of condolences have begun pouring in, with many pointing out the awful irony that Bongani was in a band so famous for singing about peace.
Music producer Cedric Samson said: "I am absolutely shattered at the news of Bongani. One of the most peaceful human beings I'd ever known."
South African music insider and owner of The Publicity Workshop, Dionne Domyan-Mudie, posted a message to Johnny Clegg saying: "How terribly sad… What an incredible vocalist – a huge loss to South Africa. Deeply saddened."
Suz Kolbe Gorman noted: "Africa bleeds yet again, RIP Bongani your life cut short senselessly. Blessings to the majority of law-abiding decent citizens of South Africa…"
Updated: 19 May, 2014