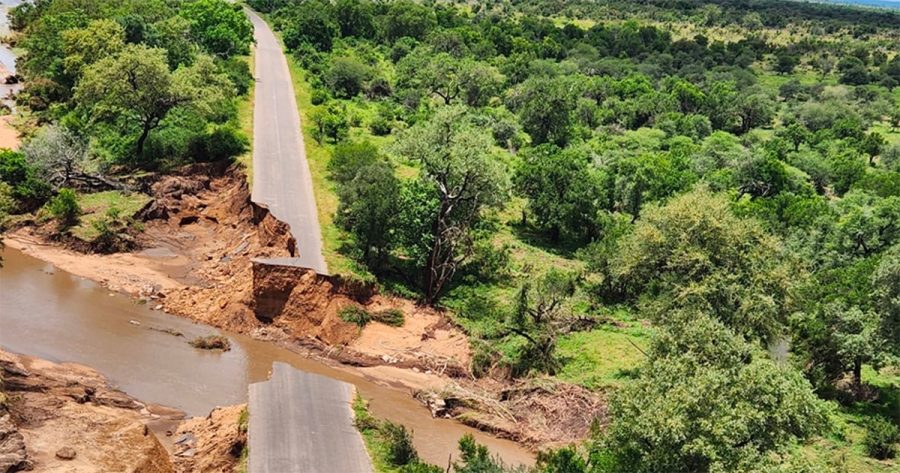 KNP Floods: Kruger closes more remote camps, evacuates staff members in face of more rain
Various parts of the Kruger National Park (KNP) are expected to receive more rain in the coming week (13 -17 February 2023). This has led to park management temporarily closing some of the remote camps and evacuate staff members to nearer safer camps until the situation improves. KNP Managing Executive, Oscar Mthimkhulu, said in a […]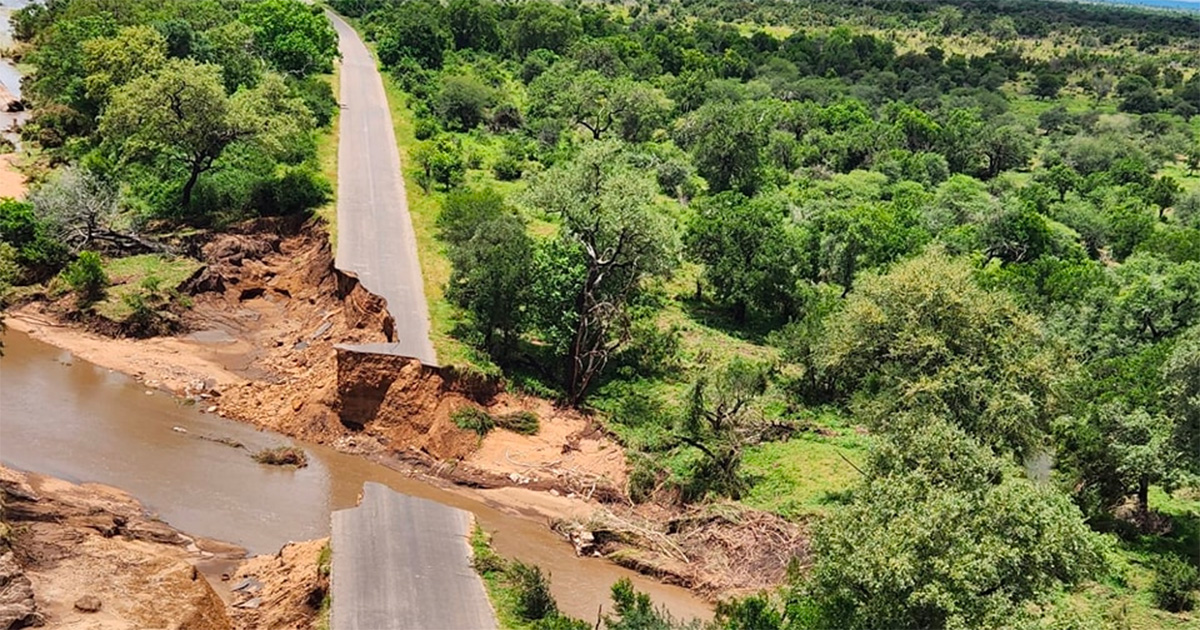 Various parts of the Kruger National Park (KNP) are expected to receive more rain in the coming week (13 -17 February 2023). This has led to park management temporarily closing some of the remote camps and evacuate staff members to nearer safer camps until the situation improves.
KNP Managing Executive, Oscar Mthimkhulu, said in a statement on Monday morning:
"As a precautionary measure, gravel roads and remote camps have been temporarily closed including those used to evacuate guests from Lower Sabie, Biyamiti and Crocodile Bridge out of the KNP yesterday. Closures are necessary to ensure everybody's safety during this time and we would like to advise guests to stick to the tar roads whilst driving inside the Park. A disaster management team is in motion and periodical updates will be released until the situation improves."
Tar roads are now open although the teams had to temporarily close some of them for a short period yesterday (route between Pretoriuskop and Skukuza as well as the one between Malelane and Skukuza) for guests' safety. These were reopened as soon as flash floods stopped, said Mthimkhulu.
Skukuza Airport open, but…
Skukuza Airport is operating but advises passengers to contact their lodges to get information before flying to Skukuza. The airport is currently processing passengers to and from the airport via Shelati Bridge; and all transfer companies, lodge representatives, car hire should pick up and drop off in the Skukuza Day Visitors Site which is adjacent to the train/bridge because the Sabie low level bridge is currently flooded.
The status of camps and roads in the Kruger National Park is as follows:
Gravel roads in the South remain closed
All tar roads in the Park are open; except the main road between Skukuza and Lower Sabie
Talamati Bush Camp is closed
Balule is closed
Biyamiti Bush Camp closed
Sable Hide closed
Shimuwini, Bateleur and Sirheni Bush Camps openAll Rest Camps are operational except Crocodile Bridge and Lower Sabie
All Entrance Gates except Crocodile Bridge are open
Honorary rangers and KNP teams clear debris
SANParks posted an "appreciation post" on social media, saying: "We have an amazing team with the Bushveld Honorary Rangers. We are so grateful for their speedy response to come lend a helping hand in clearing the Letaba low water bridge on the Mopani / Phalaborwa Road the H14… well at least all visible rubbish was removed. So much work still to be done. Thank you."
Mthimkhulu added: "Honorary Rangers and KNP roads teams continue to clear debris on the bridges and anywhere else when necessary. We advise guests to avoid all roads with 'No Entry' signs or blocked with other objects. We also urge visitors who would like to enquire or send communication related to the rainfall to please contact our Emergency Call Centre Numbers 013 735 0197/4325 or 076 801 9679."