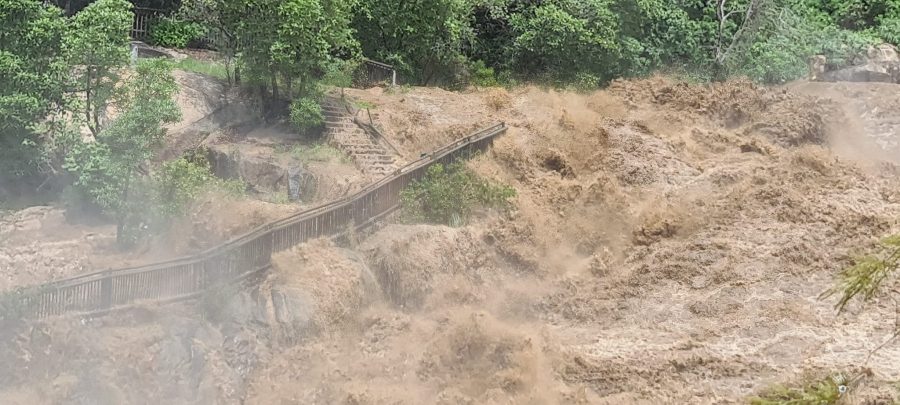 WATCH Major flooding at Lowveld National Botanical Garden – hectic footage
There have been incredible scenes of flooding at the Lowveld National Botanical Garden in Mbombela (Nelspruit) in Mpumalanga province, South Africa, this weekend. Regular SAPeople contributor Sheryn Nader from Barberton Bliss & News said there was a "record breaking level of Crocodile River in the Lowveld National Botanical Garden. Quite unbelievable to see." There has […]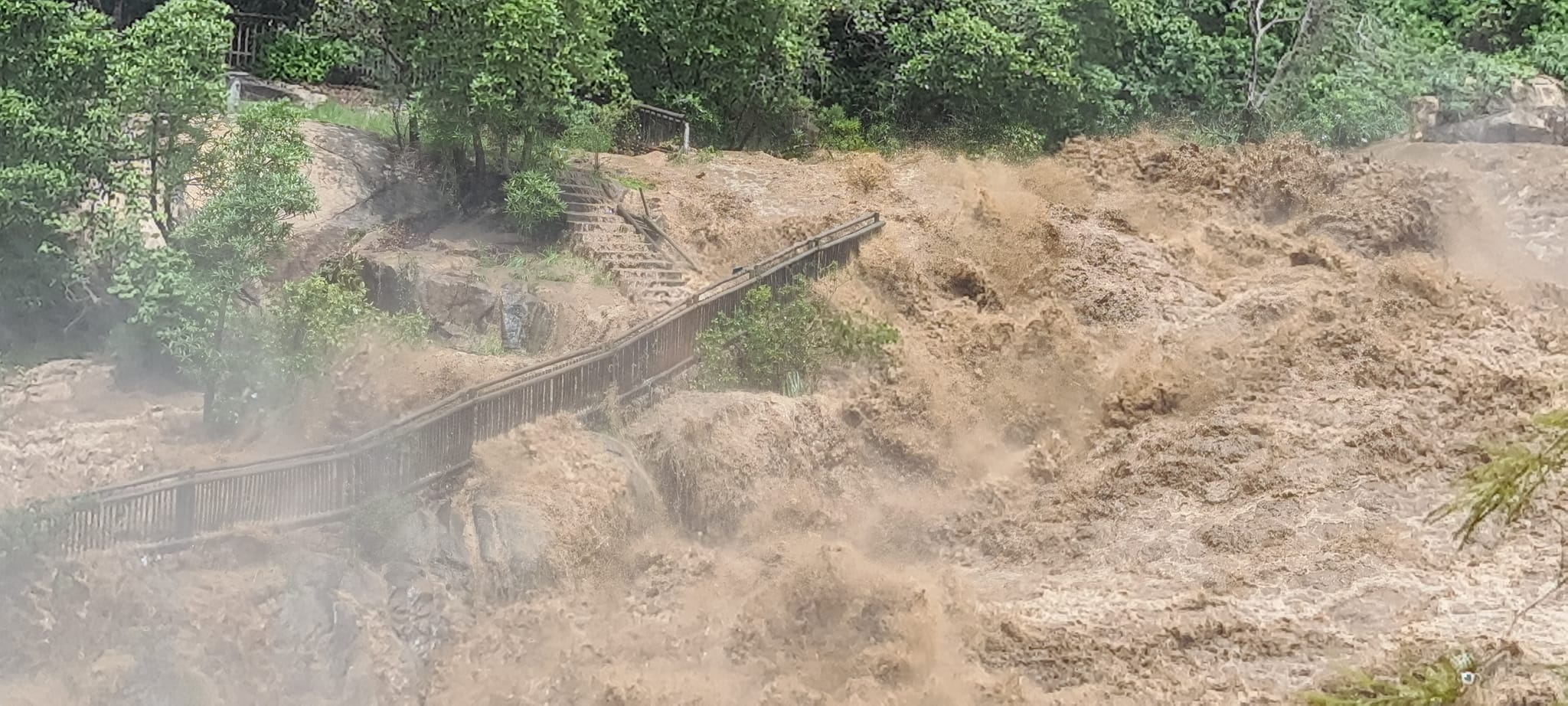 There have been incredible scenes of flooding at the Lowveld National Botanical Garden in Mbombela (Nelspruit) in Mpumalanga province, South Africa, this weekend.
Regular SAPeople contributor Sheryn Nader from Barberton Bliss & News said there was a "record breaking level of Crocodile River in the Lowveld National Botanical Garden. Quite unbelievable to see."
There has been a lot of heavy rain in the area, leading to SANParks (SA National Parks) evacuating guests from several camps in the Kruger National Park over the weekend, as the Crocodile and Olifants Rivers have flooded.
Lowveld National Botanical Garden confirmed the Crocodile River levels in the Garden were record-breaking, and posted the following video (photographer unknown). The Garden warned customers to be careful as parts of the garden are flooded.
WATCH Lowveld National Botanical Garden flooded
Facebook member Alicia Whitting said "I have never seen it like this." Alicia posted the following footage of Lowveld Botanical Gardens.
SANParks said that disaster management teams are on alert in the Kruger, and monitoring the situation until Friday (17 February) as rain has been forecast to continue for a few more days.
WATCH Lowveld Botanical Gardens flood
A lone tree battered by the raging water:
BEFORE, OCTOBER 2022: 
AFTER, FEBRUARY 2023:
Alicia said even the foot bridge was shaking:
FOOTBRIDGE BEFORE, OCTOBER 2022:
FOOTBRIDGE AFTER, FEBRUARY 2023:
Roaring Crocodile River
David Steeles also posted amazing photos and video to Facebook. He said "the Kwena is pumping" (referring to the Kwena Dam on the Crocodile River) and the Crocodile River "roaring".