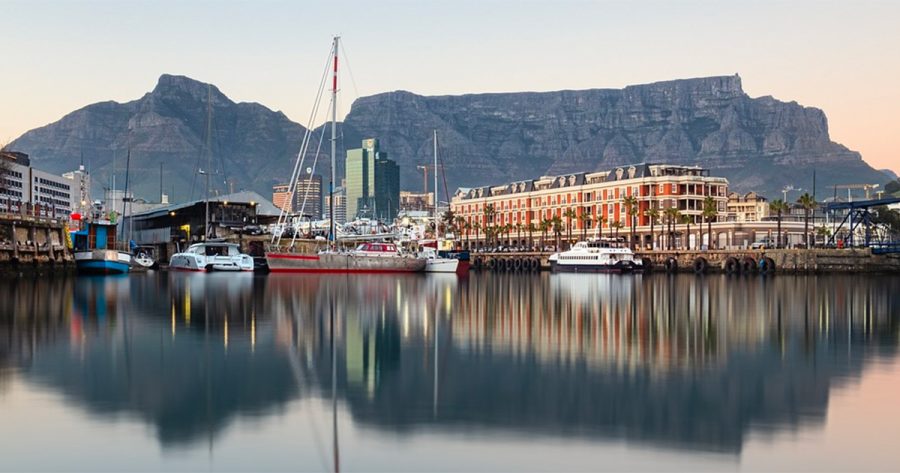 Man rescued after falling into harbour from V&A Waterfront quay
A man who fell into the harbour from the quay at Victoria and Alfred (V&A) Waterfront on Sunday 5 March, was fortunately rescued thanks to the quick thinking of a skipper on a nearby boat. The incident occurred at around 13h00. NSRI Table Bay were at sea at the time, in the middle of their […]
A man who fell into the harbour from the quay at Victoria and Alfred (V&A) Waterfront on Sunday 5 March, was fortunately rescued thanks to the quick thinking of a skipper on a nearby boat.
The incident occurred at around 13h00. NSRI Table Bay were at sea at the time, in the middle of their routine training exercises, when they received a MOB (man overboard) alert.
It just so happened that at that very same moment, as they were headed towards the Port of Table Bay, they had initiatied an MOB exercise as their last 'at sea' training exercise!
Fortunately they recognised immediately that the alert was a 'real world emergency', because the code word RABBIT was initiated. According to the NSRI, "RABBIT is a code word used during exercises when a real world emergency occurs which automatically cancels the exercise and the emergency takes immediate action". The training exercise was cancelled and they responded to the real world emergency.
A man had apparently fallen off the quay at the V&A wharf. There were several charter ferry boats and cruise charter boats in the vicinity, and the skipper of one – Escape Cat – initiated the MOB alert.
Transnet National Ports Authority Port Control provided immediate permission for the NSRI to enter the Port of Table Bay for the rescue.
WC Government Health EMS and ER24 ambulance services were also activated; and the V&A Security responded.
"On arrival on the scene it was found that the local charter boat Escape Cat had rescued the man from the water and they had brought him to the Quay side," says the NSRI. "NSRI medics initiated medical checks on the man. He was found to be in a stable condition."
He was taken into the care of paramedics and as a precaution transported to hospital by EMS ambulance for further medical evaluation.
NSRI commended the swift response of V&A Security and the emergency services.
They also commended the local charter and ferry boats that responded to assist and the crew of Escape Cat that initiated the emergency alert, and who successfully rescued the man from the water.
"In particular the skipper of Escape Cat is commended for having the presence of mind in that circumstance to immediately raise an MOB alert and get the attention of all boaters in the immediate vicinity to assist without delay," said the NSRI.
Source: NSRI