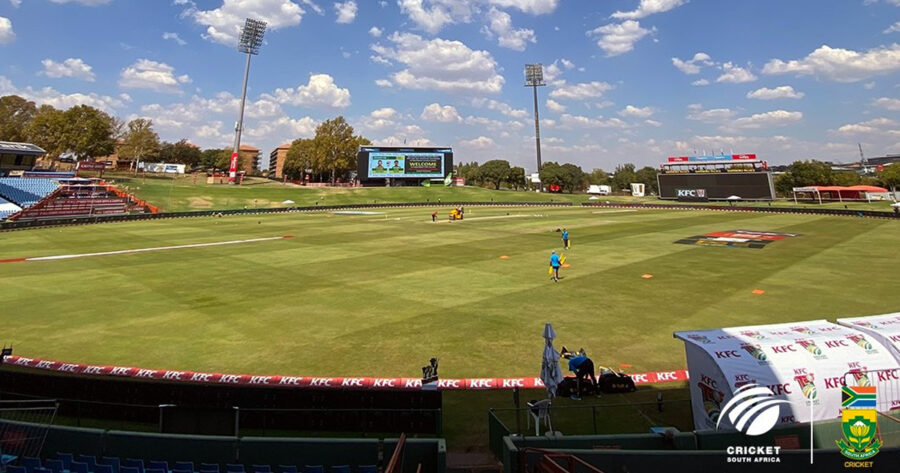 Mthethwa's Decision on Cricket SA is "Devastating Blow" to South African Cricket
SA Sports Minister Nathi Mthethwa's decision to invoke his ministerial powers and strip Cricket SA of national recognition is a "devastating blow" to South African cricket, says DA Shadow Minister of Sport, Tsepo Mhlongo. "This decision will be devastating for South African cricket as the future of the game in our country now hangs in […]
SA Sports Minister Nathi Mthethwa's decision to invoke his ministerial powers and strip Cricket SA of national recognition is a "devastating blow" to South African cricket, says DA Shadow Minister of Sport, Tsepo Mhlongo.
"This decision will be devastating for South African cricket as the future of the game in our country now hangs in the balance," says Mhlongo.
Minister Mthethwa invoked his powers in terms of Section 13(5) of the Sports Act, following the CSA Members' Council voting against amending the Memorandum of Incorporation (MOI) which intended to introduce a more independent governance structure that would have strengthened CSA's governance, said Mhlongo.
CSA has been dogged by allegations of racism, corruption and payment problems since late 2019. SASCOC suspended the body in December 2019.
Mhlongo said in a statement on Saturday: "We have also taken note of the Minister's reported letter in which he supposedly lays the blame for this crisis at the door of the Members' Council and SASCOC.
"While Members' Council and SASCOC did indeed play a role in the instability, the Minister and his political meddling in the affairs of CSA also contributed to the tug-of-war."
The DA is calling on the Minister to appear before the Portfolio Committee on Sports, Arts and Culture as a matter of urgency to account for his decision to involve Section 13 and to pave the way forward on South Africa's future in international cricket.
Cricket South Africa confirmed it had received correspondence from Mthethwa, and said:
It is indeed a very sad day for our country, for cricket, for the millions of South African fans who love the game and the sponsors who have committed to cricket and its grassroots development. But it is a specifically sad day for the players, staff and others whose livelihoods are at stake.
Chair of the Board, Dr Stavros Nicolaou, said: "Only the Members' Council can retrieve the situation now by resolving to support an expedited procedure in terms of section 60 of the Companies' Act."
The Board said it commends the majority of the Members' Council who support good governance and voted in favour of a modern governance structure for cricket. "It is deeply disappointing that a self-interested vocal minority voted against change while three members chose to abstain. These actions have now brought the game to its knees and will cause the greatest crisis since readmission," CSA said on its website.
Last week (18 April) Minister Mthethwa had expressed his disappointment at the failure of the CSA delegates to adopt the revised MOI, saying it could only be interpreted as "acting in bad faith". He said the Members Council had missed several opportunities and it left him with no further option but to exercise his rights in terms of the Sports Act.