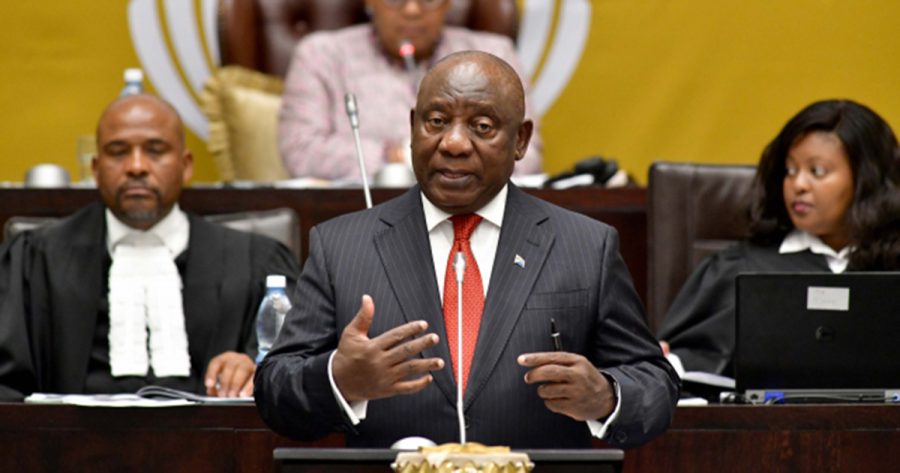 National Shutdown: SA President says "anarchy and disorder will not be allowed", security forces will defend South Africans
South Africa's President Cyril Ramaphosa says although the government respects the right to protest and the expression of dissatisfaction, lawlessness will not be tolerated in any protest. Protest action is expected to be held by the Economic Freedom Fighters, SAFTU and other groups on Monday, 20 March. "South Africa is governed by the rule of […]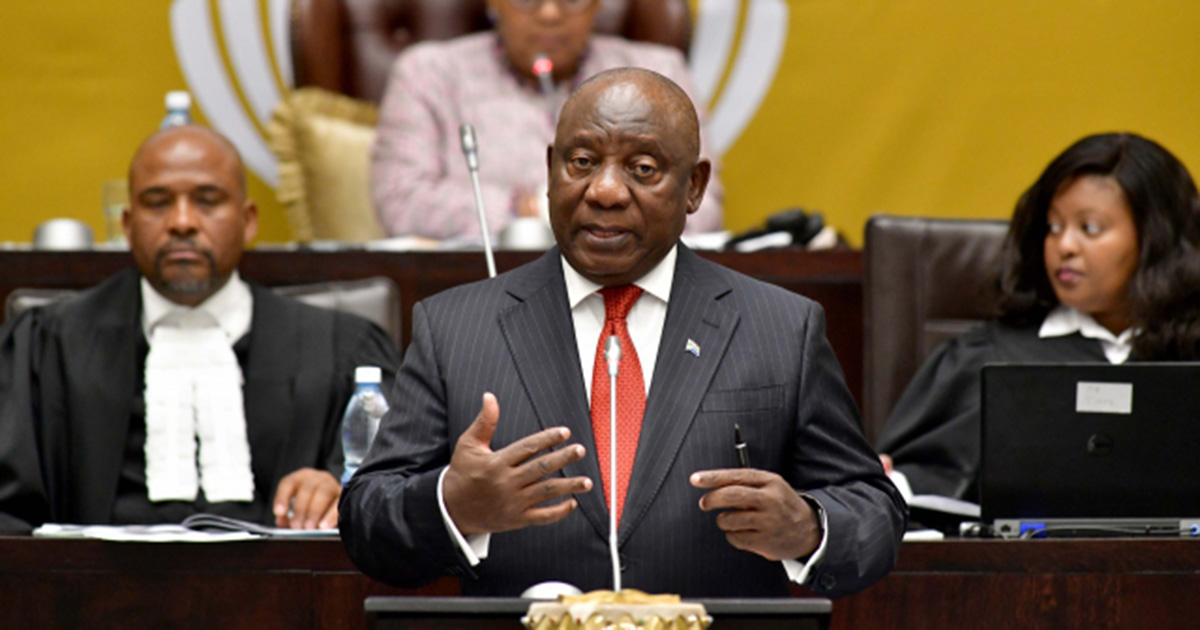 South Africa's President Cyril Ramaphosa says although the government respects the right to protest and the expression of dissatisfaction, lawlessness will not be tolerated in any protest.
Protest action is expected to be held by the Economic Freedom Fighters, SAFTU and other groups on Monday, 20 March.
"South Africa is governed by the rule of law. We are a constitutional democracy. Regime change can only come about through the vote. It cannot come about through anarchy, unleashing disorder in the country," Ramaphosa said at a media briefing during the state visit of Tanzanian President Samia Suluhu Hassan and her delegation, on Thursday.
The EFF says the two main reasons for the planned shutdown are to demand electricity and call for the resignation of Ramaphosa. Today Ramaphosa said:
"I want to say very clearly: disorder and anarchy will not be allowed in South Africa. We will not allow those who want to spread anarchy to do what they like here in South Africa."
President Ramaphosa emphasised that although the right to protest is guaranteed in the Constitution, it does not allow for the rights of others to be infringed.
"The right to protest is enshrined in our Constitution. It's deeply embedded in our Constitution and it is a right that we as South Africans fought for and won so that South Africans can protest against what may be issues that they don't agree with.

"But that right is not absolute and nobody can stand up and say I can do whatever I want. That right is not absolute. It is a limited right. It's not underpinned by violence. It's not a right that allows anyone to embarking on anarchy or disorder. It is a right that says, 'you must respect the rights of others'.

"It is not a right for anyone to coerce anybody to do what they want to do and it is not a right that you have to intimidate others and to threaten others with violence and say, 'If you do not do what we like, we are going to take action against you'. That completely goes against the ethos of our Constitution."
The President said a meeting of the National Security Council was held on Wednesday, where the planned protest action was discussed. The President revealed:
"Security forces of our country are going to defend our people. They are going to make sure that intimidation, anarchy and disorder does not prevail. Those who want to protest, by all means, protest peacefully but if you are going to restrict the rights of other people, if you are going to coerce them, if you are going to intimidate them and unleash violence, our security forces are going to defend the people of South Africa.

"We will not allow anarchy and disorder to prevail in this country and against the people of South Africa. That will not be allowed. Security forces, stand ready to defend the people of South Africa."
– SAnews.gov.za
Cape Town iyavuma ithi yes makahambe Ramadollar #20thMarch2023#NationalShutdown. pic.twitter.com/O83Air4vst

— SOMAGWAZROV🇷🇺🇿🇼🇬🇭🇱🇸🇳🇬🇸🇿🇰🇪🇨🇩🇦🇴 (@Somagwaza3) March 16, 2023
Thabo Mbeki doesn't see anything wrong with the #NationalShutdown pic.twitter.com/J9jxTNKnUS

— Sekhukhune United Stan Account (@LuckyThobejane9) March 16, 2023
SAFTU is participating in the National Shutdown on 20 March 2023

Vid Cred: @newslivesa pic.twitter.com/pktZLtp3ov

— SAFTU (@SAFTU_media) March 2, 2023