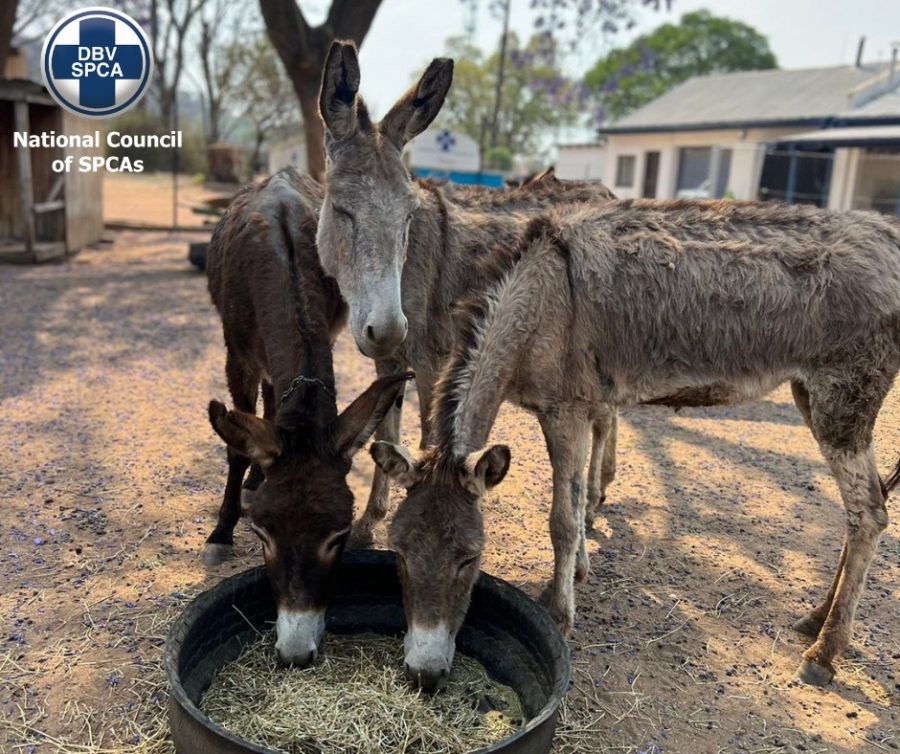 NSPCA Obtains Warrant of Arrest for TikTok 'Comedian' Who Abused Donkeys
The NSPCA has obtained a warrant of arrest for a so-called comedian on Tik Tok who was seen brutally slapping and terrorising four donkeys in a poor attempt at humour. The NSPCA was alerted to the actor/musician's shocking content and, with nothing but his nickname, managed to find and rescue the donkeys after an intensive […]
The NSPCA has obtained a warrant of arrest for a so-called comedian on Tik Tok who was seen brutally slapping and terrorising four donkeys in a poor attempt at humour.
The NSPCA was alerted to the actor/musician's shocking content and, with nothing but his nickname, managed to find and rescue the donkeys after an intensive investigation, however the abuser himself was not present.
"The welfare of the donkeys was the NSPCAs foremost priority, and after finding them in a village in the Limpopo Province, all four donkeys were removed by the NSPCA," the organisation said on Thursday in a statement.
"The donkeys have been taken to a place of safety where their every need is being attended to, this includes veterinary attention and special supportive care. These donkeys will never again face the hand of an abuser under the protection of the NSPCA."
The NSPCA has now been granted a warrant of arrest by the Courts to ensure the abuser doesn't get away with his crimes. "The NSPCA has also laid criminal charges against the abuser in terms of the Animals Protection Act no 71 of 1962," said the NSPCA which says it has confidence the suspect will be soon apprehended and face Court to answer for his "reprehensible actions".
The NSPCA says: "This abuser has not only deliberately harmed the donkeys, he has also disrespected the people who depend on donkeys for survival and he has portrayed South Africans in a negative light to the rest of the world. Anyone who has any influence over others should be leading by a good example instead of promoting the violence and abuse of vulnerable members of society.
"Breaking the law that protects animals has dire consequences, and the NSPCA remains committed to ensuring that animal abusers face the full might of the law."
Support the NSPCA in protecting South Africa's animals:
https://nspca.co.za/donate/