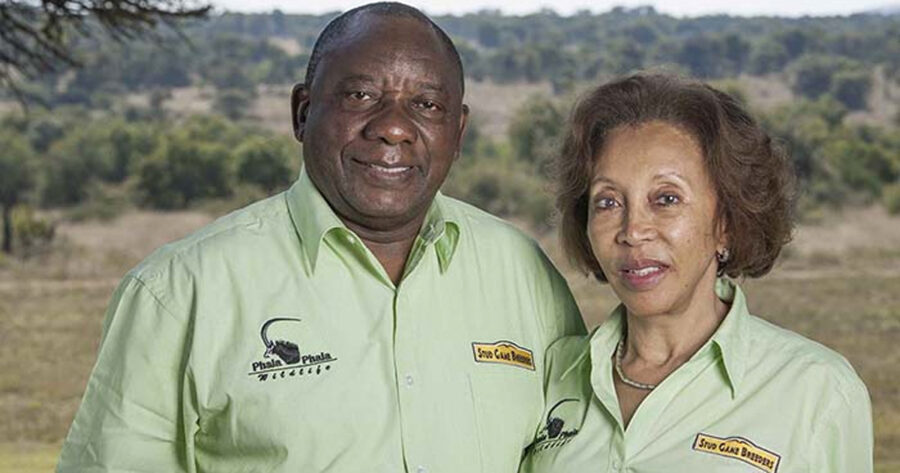 Ramaphosa's Denial of Secret Trophy Hunting Stake Digs Him Into Deeper Hole, Says PETA
South African President Cyril Ramaphosa's denial of his alleged secret stake in trophy hunting has "dug him into a deeper hole", according to PETA (People for the Ethical Treatment of Animals) which recently claimed to have proof the President is a 50% owner of a hunting safari company, and allows the company to hunt on […]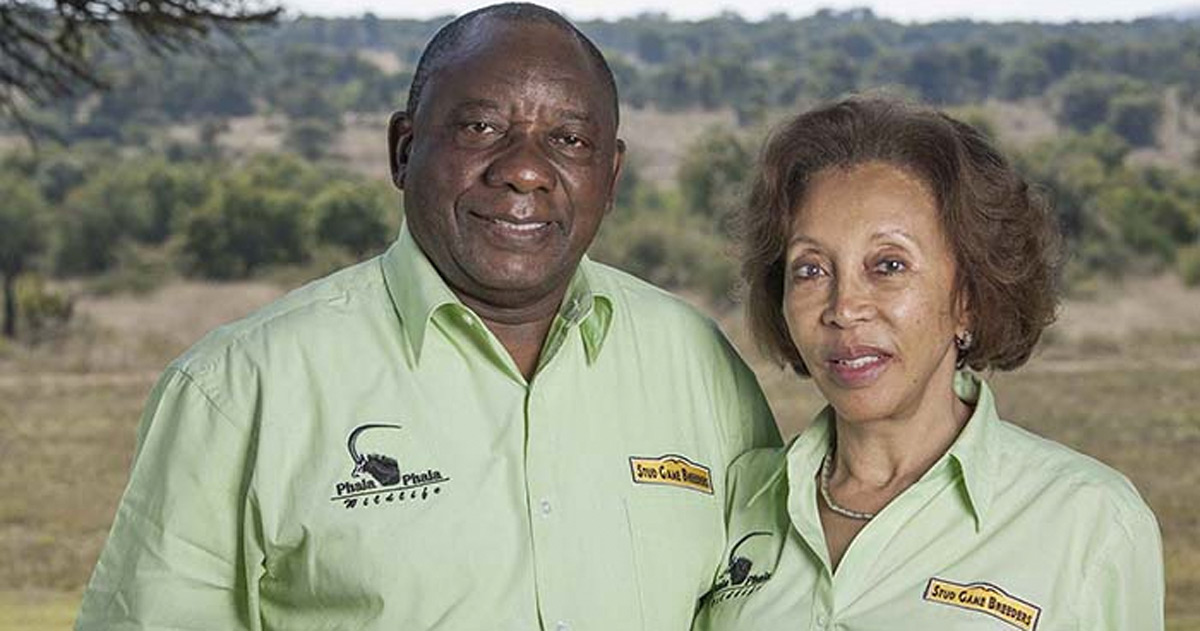 South African President Cyril Ramaphosa's denial of his alleged secret stake in trophy hunting has "dug him into a deeper hole", according to PETA (People for the Ethical Treatment of Animals) which recently claimed to have proof the President is a 50% owner of a hunting safari company, and allows the company to hunt on his property.
The Presidency claimed in a statement that the allegations were "unfounded" and "patently false and are refuted in full" (while actually confirming a hunting agreement had been entered into – see below).
Jason Baker, PETA senior vice president of international campaigns, said in a statement on Monday that the President's "embarrassing denial of his secret financial interests in trophy hunting has dug him into a deeper hole."
Baker says: "It seems the president didn't listen to the undercover recordings PETA released of his business partners unequivocally detailing the president's 50% stake in Tsala Hunting Safaris and the development of his own hunting property, Diepdrift, to stock with animals bred at Phala Phala. These disclosures echo what Ramaphosa's Phala Phala property manager told PETA's investigator about how the president attempts to keep his involvement in the trophy hunting and pigeon-racing industries hidden from the public."
The Presidency said the facts are that neither the President nor the game breeding wildlife farm he owns, Phala Phala, have a stake in the trophy hunting industry or in Tsala Hunting Safaris; and claims that Phala Phala runs with "the strictest conservation and wildlife management principles".
Ramaphosa to end relationship with hunting company
However the President did concede one point. He said Phala Phala undertakes annual culls (of impala, buffalo, kudu and wildebeest "to avoid carrying excess numbers") and confirmed that Phala Phala "entered into an agreement with Tsala Hunting Safaris to hunt the aforementioned game that would, in any event, have been culled."
Since PETA's exposé, the Presidency says: "In the light of allegations that Tsala engages in the hunting of threatened or protected species on other properties, Phala Phala has given notice to Tsala Safaris to terminate the hunting arrangement with them."
PETA's Senior VP Baker points out: "Ramaphosa's instructions to give 'notice to Tsala Hunting Safaris to terminate the hunting arrangement with them' because of the allegations that Tsala engages in the hunting of protected or threatened species (such as white rhinos) is a tacit confirmation of one of PETA's claims.
"We hope this is just the first step Ramaphosa takes in divesting himself of all trophy hunting operations. The president must recognise that the future prosperity of South African wildlife tourism is in the promotion of ethical and lucrative photo safaris, not in cowardly massacres masquerading as 'conservation' or 'sport'."
Hunting is legal in SA, and Ramaphosa's statement adds that "hunting tourism is a major contributor to the South African economy and is valued at over R6bn per annum."
On StudGameBreeders' website Phala Phala Wildlife describes itself as a rare game breeder that is focused on acquiring "the best genetics in Buffalo, White Impala, Sable Antelope, Roan Antelope and Golden Oryx. The offspring of these well-chosen top quality animals are proof that our targeted strategy of genetic choice is correct." Ramaphosa's farm says: "We are focused on breeding rare wildlife. A true national heritage."