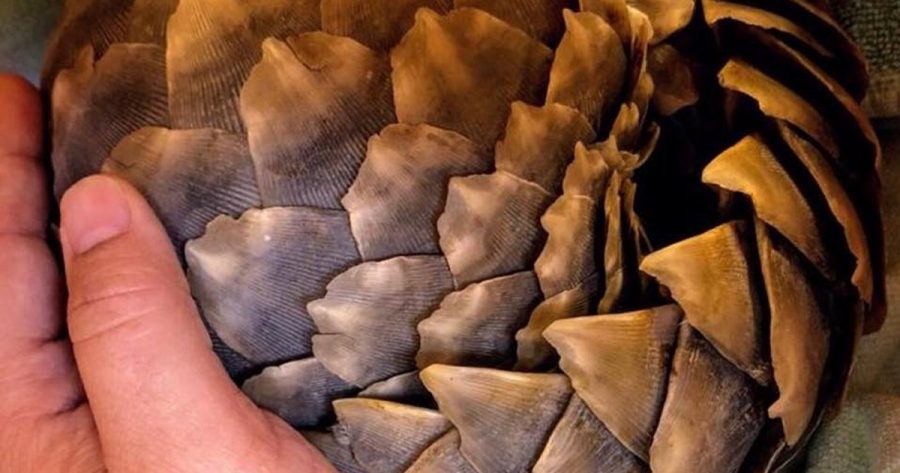 Rescued Baby Pangolin Loses Its Life After Poaching Trauma
With heavy hearts, the Johannesburg Wildlife Veterinary Hospital announced Thursday morning that the baby pangolin – named Menina – that they were trying so desperately to save with a world first technique, has sadly passed away. "We've spent just over a week fighting for a baby pangolin that barely stood a chance due to the […]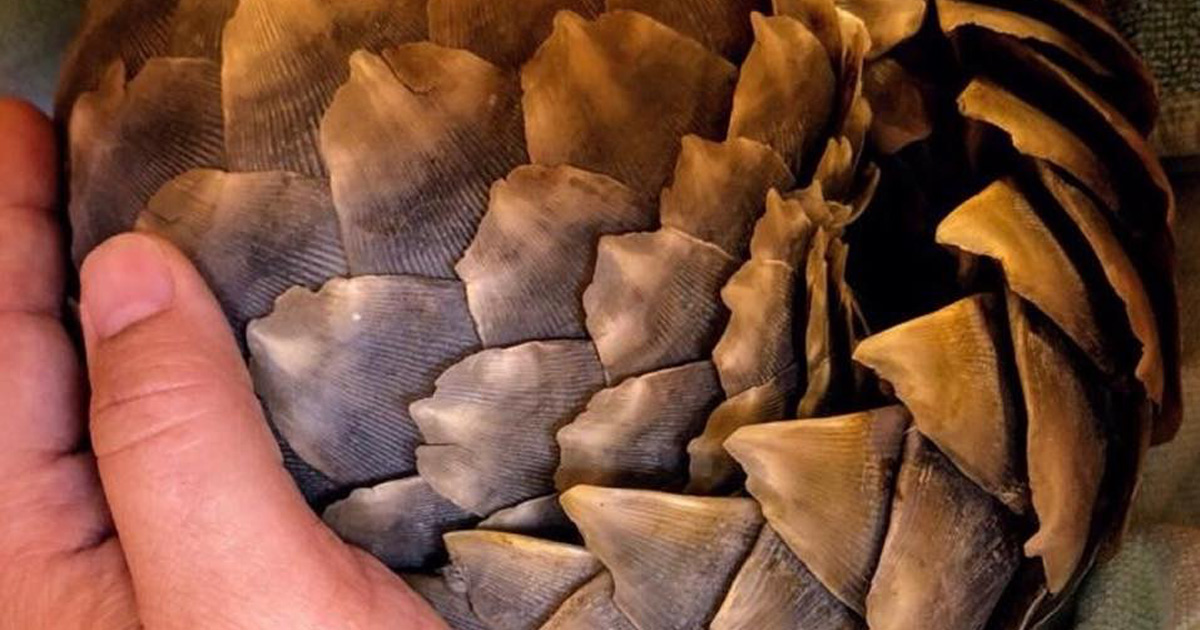 With heavy hearts, the Johannesburg Wildlife Veterinary Hospital announced Thursday morning that the baby pangolin – named Menina – that they were trying so desperately to save with a world first technique, has sadly passed away.
"We've spent just over a week fighting for a baby pangolin that barely stood a chance due to the harsh circumstances that she was forced to endure after she was poached and held in the illegal wildlife trade," said Joburg Wildlife Vet.
Worth up to R150,000 each on the black market, the pangolin is the most trafficked mammal in the world. According to a recent episode of Carte Blanche over one million pangolins have been removed from Africa… and it is now teetering on the brink of extinction, with South Africa being at the centre of the tragedy.
Joburg Wildlife Vet said: "Poached pangolin often spend days, sometimes two weeks, without food or water. This places a massive strain on their systems that is often difficult to recover from."
This is what sadly happened to Menina.
"After being severely compromised, this little pangolin didn't have the strength to forage for food. Tube feeding regularly meant utilising light sedation frequently which in itself is also not ideal for her compromised system.
"We enlisted the specialist assistance from Fourways Vet Hospital to place a peg tube – making it easier for us to ensure she received an easily digestible food…"
The peg tube technique was a world first in the treatment of pangolins… and while initially Menina's condition did improved, unfortunately her energy levels were depleted again a day ago.
"She was placed on a drip but succumbed to her compromised state, sadly."
JHB Wildlife Vets believes the peg tube technique will be successful in the future and will save more compromised pangolins.
"It would have been successful this time, had this little pangolin not been so compromised to begin with.
"Attempting to save a critically endangered species is incredibly taxing on our team – especially when we receive these elusive creatures on the brink of death. It's even more difficult when they show signs of improvement that give us hope, which is quickly taken away when they take a turn for the worst.
"We're so sorry that our attempts at a second chance of life couldn't save you, Menina."
They thanked South Africans for their outpouring of donations and support.
"We treat indigenous animals free of charge, relying solely on the donations and support of our community."
Support Johannesburg Wildlife Vet Hospital here.
They're the most trafficked mammal in SA. First up, we track down a #pangolin smuggling syndicate. #CarteBlanche @clairemawisa pic.twitter.com/2huOWPudS7

— Carte Blanche (@carteblanchetv) November 12, 2017
To watch Carte Blanche's undercover exposé and capture of one of South Africa's most lethal pangolin smuggling syndicates, subscribe to Showmax International. (Free 14-day Trial.)