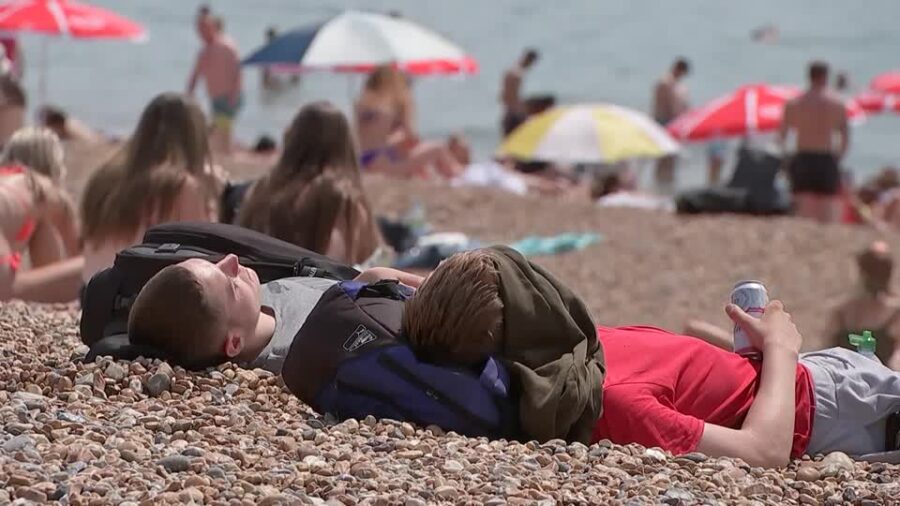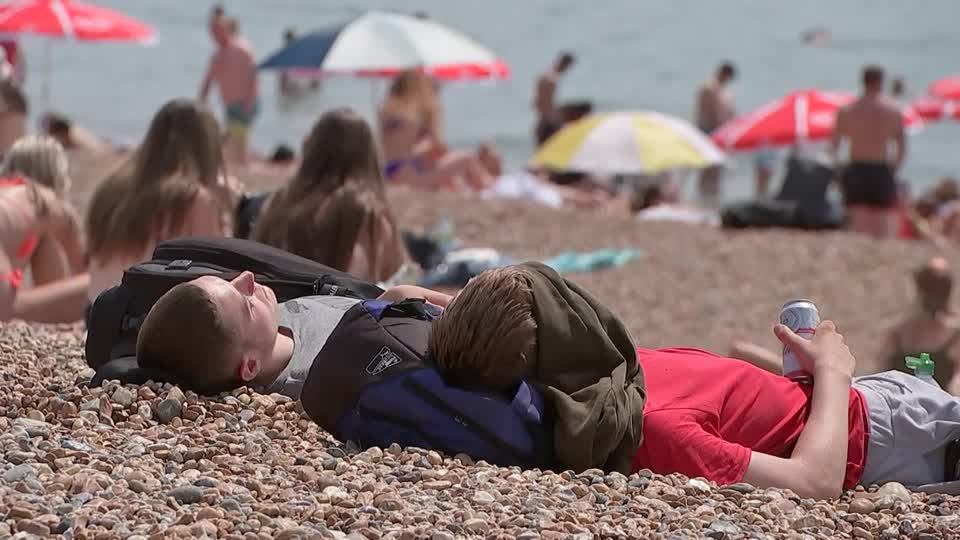 SA Expats Say England Heat is 'Very Worrying'
A retired South African couple, who now live in Sussex in the UK, have said the heat in England at the moment is "very worrying" but not dangerous in their opinion. Last night England experienced its hottest summer night on record (over 25° Celsius), and temperatures are expected to reach 43° today. Brian Aquadro, 78, […]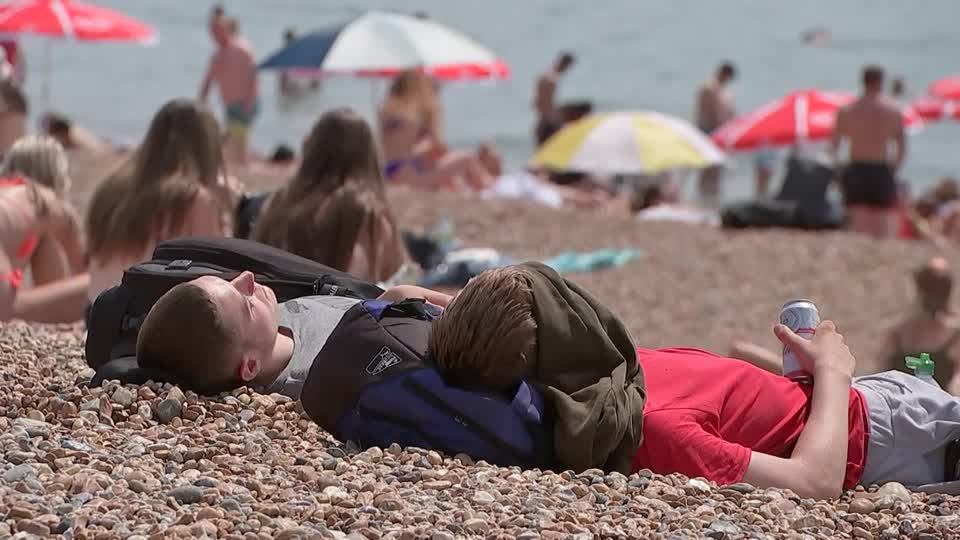 A retired South African couple, who now live in Sussex in the UK, have said the heat in England at the moment is "very worrying" but not dangerous in their opinion. Last night England experienced its hottest summer night on record (over 25° Celsius), and temperatures are expected to reach 43° today.
Brian Aquadro, 78, told Reuters he was concerned not enough was being done to tackle climate change. He said: "We come from South Africa. We have, you know, this (heat wave) is normal (in SA)." But of England's heat wave he said: "We've been here for 25 years and we've never known heat like this here. So over the time, it has escalated a lot. It's very worrying."
He said "I'm worried about (climate change) because it is heading to a bad, bad place at the moment. And nothing much has been done about it, you know, so they need to do a lot more about it."
His wife Aina Aquadro, 66, told Reuters she was used to heat waves coming from South Africa, and therefore not concerned about spending time in the direct sun despite health warnings.
"I don't think it is as dangerous, but I suppose for some people it would be not being used to the heat and then going overboard, staying in the sun too much, for too long," she said while sitting on the beach.
SA expats, Brits and visitors alike flocked to the UK coast on Monday (July 18) to find a reprieve from temperatures which hit 40C (104F) for the first time.
Much of Europe is baking in a heatwave that has pushed temperatures into the mid-40s Celsius (over 110 Fahrenheit) in some regions, with wildfires raging across tinder-dry countryside in Portugal, Spain and France.
Britain's government triggered a "national emergency" alert as temperatures on Monday and Tuesday (July 19) were forecast to surpass the 38.7C (102F) recorded in the Cambridge University Botanic Garden in 2019.
On Brighton beach, on England's south coast, beachgoers were making the most of cooler temperatures with highs of 31C (87.8F).
The Health Security Agency (UKHSA) raised the heat health warning to Level 4 for England for Monday and Tuesday for the first time ever.
Britain's Meteorological Office defines a Level 4 alert as a national emergency, to be used when a heatwave "is so severe and/or prolonged that its effects extend outside the health and social care system. At this level, illness and death may occur among the fit and healthy, and not just in high-risk groups".
Source: Reuters – Will Russell, Lucy Marks
UPDATE: 20 July 2022
Several 'heat records' have been broken as the heatwave continued in the UK and countries in the west of Europe.
The temperature soared to 40C (104F) for the first time in UK history
The UN's World Meteorological Organisation (WMo) says these kind of heatwaves will become more regular and more intense because of human-induced climate change. WMO head Peterri Taalas said: «In the future these kinds of heatwaves are going to be normal, and we will see even stronger extremes," WMO chief Peterri Taalas said.
In Portugal more than 1,000 people have died from heatwave-related causes.
64 areas in France measured their highest temperatures in recorded history. Over 20,300 hectares has burnt in the Gironde (an area brimming with vineyards)