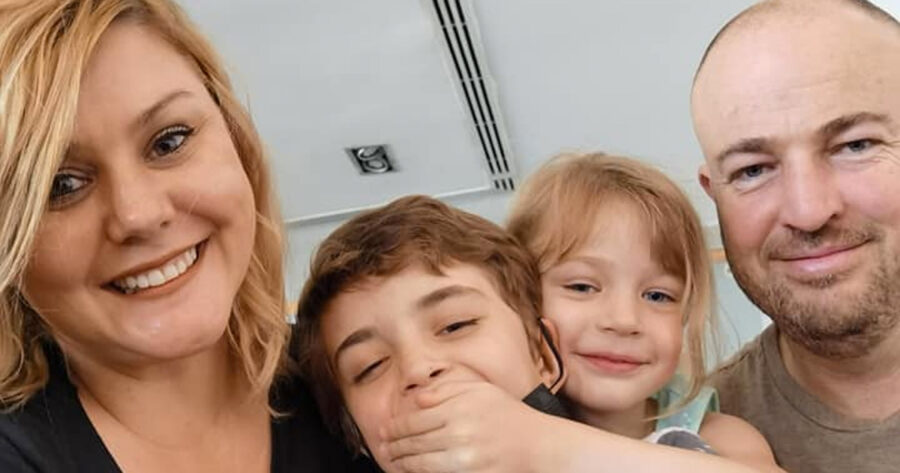 SA Mom in Sudan Shares Her Painful Experience in Wake of Lauren Dickason Tragedy
Nobody yet knows what triggered South African mom Lauren Dickason to murder her three daughters on Thursday, just over a week after they began their new life in New Zealand… but another South African mom, living in Sudan, has written a heartfelt post sharing her own near-tragic personal experience that sheds some light on mental […]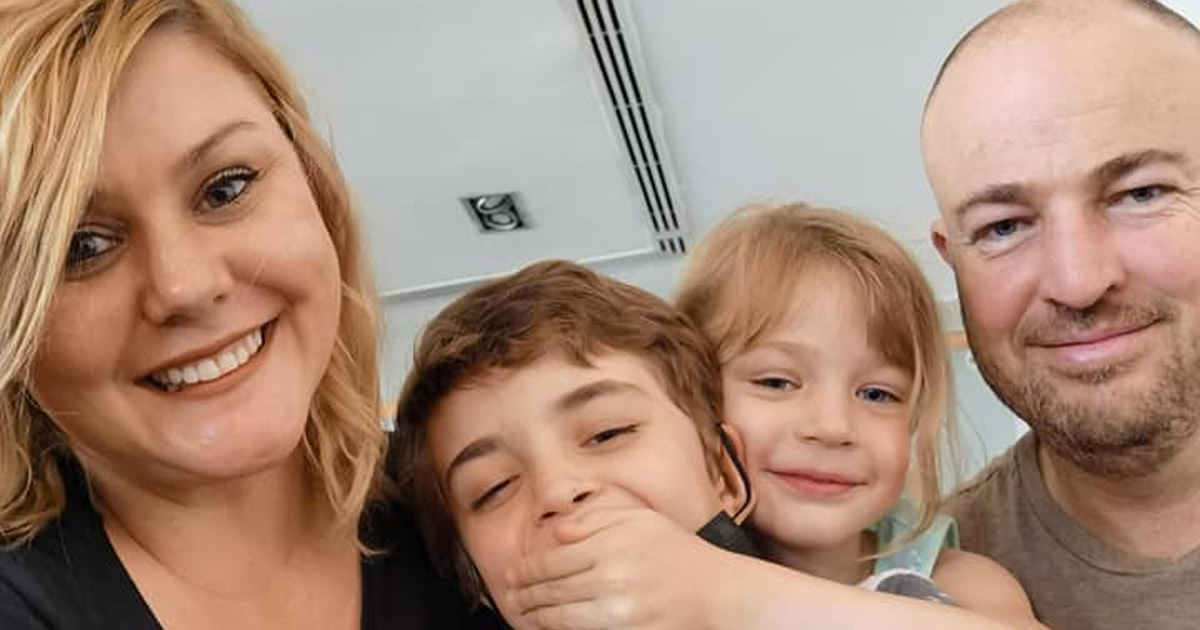 Nobody yet knows what triggered South African mom Lauren Dickason to murder her three daughters on Thursday, just over a week after they began their new life in New Zealand… but another South African mom, living in Sudan, has written a heartfelt post sharing her own near-tragic personal experience that sheds some light on mental health issues. Esmarelda van Zyl-Kilian is the founder of the WAS Foundation and Khartoum Random Acts of Kindness. Here is her story, in her words:
My heart breaks into a million pieces
With the horrible news about the (South African family in New Zealand), I cannot help but think about what happened….
My heart breaks into a million pieces thinking about the kids, their father and the mother.
We have been in Sudan for five months and it's really not easy; some days I wish we could turn back time, and some days we cannot wait to continue our journey.
But no matter how busy we get, we feel alone, scared and depressed; and there is not enough awareness when it comes to Depression, Anxiety or any other mental disorders… In my opinion there's definitely not enough support for people who leave everything behind for a better future.
Take me as an example ? Nine years ago I went into major postnatal depression when Cayleb was almost 1 years old. I was stuck at work, stuck at home, and mentally screwed.
The night I tried to take my life was not about the people around me. It was about removing myself from Society. It felt like I had no purpose here.
While sitting on the bed, sobbing and praying to God to please look after Quintin and Cayleb, I started taking pills, a hand full of pills, one after another… and asking God to make sure that Cayleb will be fine, and that if he gets a new mommy to make sure she can look after him cause I'm not capable of being a mom, wife, sister, daughter, friend or employee.
Quintin did find me in time and I was rushed to hospital. I remember my dad phoning me; asking me why didn't I say anything, I told my mom I don't want to talk to anyone and everyone must leave me alone.
I felt like a possessed person, not myself and definitely not my thoughts. I was booked in an institute and remembered how embarrassed I felt because I WAS FINE!!!! There was absolutely nothing wrong with me… Why a mental institute that's not for normal people? It's for bat shit crazy people.
Mmmmm well, I was a bit crazy to try and commit suicide, there were so many people who could have helped me, but I was too embarrassed to say "I'm depressed", "I'm anxious" or "I don't know what to do and cannot cope".
I spent a week in the most amazing and inspiring institute and I met good-hearted drug dealers, people with schizophrenia, depression, bipolar and a lot of suicide victims; and while everyone was telling their stories, I couldn't help but feel sorry for them. I wanted to hug each one of them telling them everything will be OK.
The day I left was one of the most amazing days. I got the most beautiful drawing from an old person who had tried to commit suicide a week before I left; and he drew 3 stick men figures on their knees in front of a cross, symbolizing Quintin, Cayleb and myself; and a note to say that if I'm scared I must remember to always ask for help from Above.
I was weaned off medication a couple of months later and made sure I was mentally prepared when Miabella was born.
I still have some bad days but we are doing our best to cope with every situation, my coping method is to be outside and taking photos, or giving my heart to those who need it by helping and lifting others up.
My husband and kids are my world and I am thankful that I was given a second chance in life to pick up the pieces and come out stronger ❤️
There is always someone available and no matter how hard it is please try to speak up, please ask for help, please send a message or phone a friend or family member, everything is possible with a little bit of help ❤️
And remember a mental disorder is nothing to be ashamed of ❤️ you are special and you are beautiful no matter what ❤️
By Esmarelda van Zyl-Kilian
***
Latest Update on Lauren Dickason
This morning Lauren, a doctor from Pretoria, was remanded to a hospital in Christchurch for a psychiatric assessment. She will stay in the secure mental health unit until her next court appearance on 5 October. A psychiatrist said it would be "inappropriate" to remand her to prison. Appearing in court on Saturday morning, the 40 year old reportedly looked distraught but calm, and kept her head down, arms crossed. She entered no plea.
Lauren, her husband Graham (an orthopaedic surgeon who arrived home at 10pm on Thursday to make the tragic discovery), and their three children – twins May and Karla (2) and Liane (6) – arrived in New Zealand from South Africa at the end of August, and moved into their new home a week ago, after completing their quarantine.
As already stated, nobody yet knows what transpired on Thursday, but many South Africans who live abroad like Esmarelda – particularly moms who may be home alone with their young children – have expressed how they can relate to the loneliness and sense of isolation at arriving in a new country where you haven't yet made a network of friends, where you have no family support around the corner.
This is naturally exacerbated if you already suffer from mental health issues. Lauren had shared posts on her Facebook page earlier this year about mental health, and the need for more kindness and support. In March, referring to the mental health struggles of celebrities like Robin Williams and Demi Lovato (and the cruel jokes made about her), Lauren underlined a section that read: "Unfortunately we live in a world where if you break a bone everyone comes to sign the cast, but if you tell people you're depressed they run the other way."
On 30 July, she posted a quote in Afrikaans that referred to tough times and alluded to needing to try to be strong despite not feeling it. One relative responded: "Moeilike tyd in julle lewens, Lolly. Sterk wees, jy het hierdie!" (Hard times in your life. Stay strong, you've got this.)
In 2015 in London, another South African mom with three children (also including twins), pleaded guilty to killing her three children – who all had medical issues. Tania Clarence said she had become "overwhelmed", after the birth of the eldest four years previously, and hadn't had a full night's sleep since the twins' births a year later. Her husband noted how loving she had been, and had always put the children's wellbeing before her own.
Celebrating their 15th wedding anniversary on 1 May this year, Lauren had written a loving tribute to her husband and the "beautiful family" they had created, but mentioned sleepless nights, saying "may the next years be more blessed, more happy and may the kids let us sleep".
A South African expat living on the Gold Coast in Queensland, Australia, told SAPeople how much local health services had helped her when she found herself slipping into a dark place after the birth of her second child, after having just moved from SA. "For a few months, while I needed it, they sent a carer free of charge every day to spend a couple of hours at my home… so that I could go for a walk alone, gather my thoughts, even just finish a thought," she says. "Sometimes I would just crash on the sofa and sleep while she was there. It helped me through the toughest time."
Netcare Pretoria East Hospital, where Lauren and Graham Dickason worked, said in a statement that they are "deeply saddened by what has taken place. Our hearts go out to our former colleagues, their families and loved ones to whom we offer our unconditional support at this very difficult time."
If you feel sad, please contact one of these numbers: