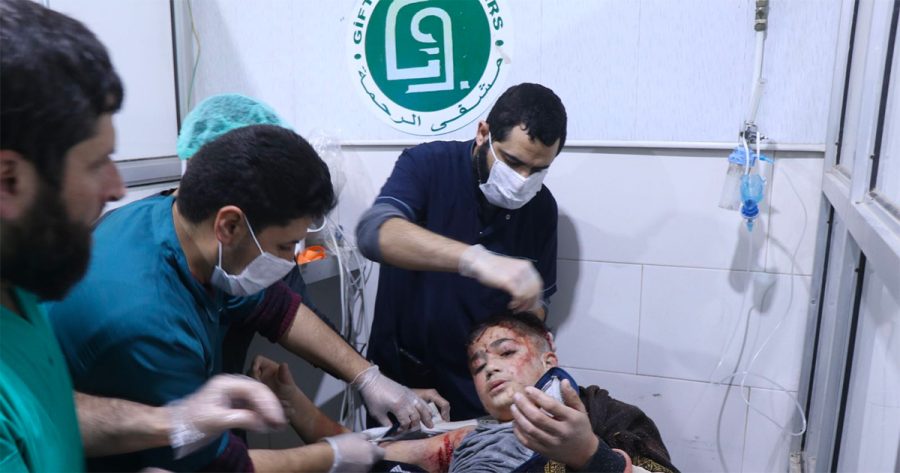 SA's Gift of the Givers responds to Syria and Turkey's terrifying tremors
Gift of the Givers, South African's awesome humanitarian organisation, has already responded to the devastating earthquake that rocked Turkey and Syria in the early hours of Monday morning, 6 February 2023, leaving at least 1,400 people dead and thousands more injured. The organisation says: "Our staff in #Syria ?? and #Turkey awoke to a terrifying […]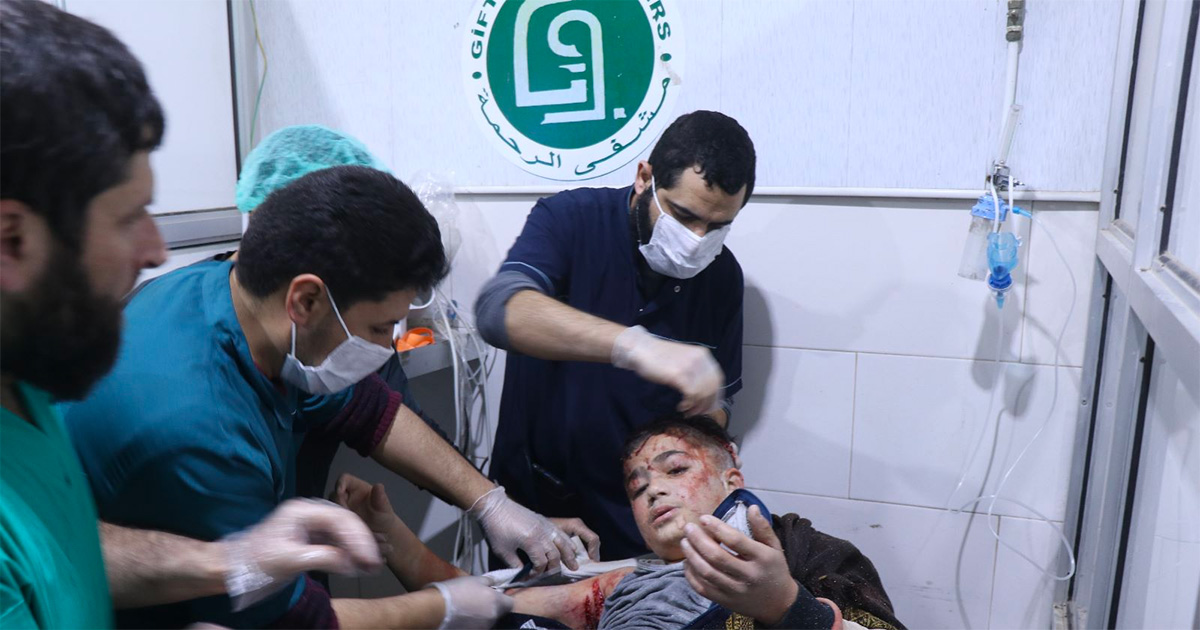 Gift of the Givers, South African's awesome humanitarian organisation, has already responded to the devastating earthquake that rocked Turkey and Syria in the early hours of Monday morning, 6 February 2023, leaving at least 1,400 people dead and thousands more injured. The organisation says:
"Our staff in #Syria ?? and #Turkey awoke to a terrifying tremor at 04h10 today, a magnitude 7.8 earthquake struck various villages and cities in both Turkey and Syria. Our teams rapidly evacuated the children from our Bayt Kareem Child Care Centre in #Gaziantep, Turkey, whilst in #Darkoush, Syria, our medical teams were on full alert to respond.

"The casualties started arriving with 25 deceased and 100+ injured and they are pouring in. The casualties in both countries are expected to increase exponentially. Freezing cold, rain, and snow are hampering search and rescue efforts."
Gift of the Givers only responds if a call is made by the affected country for international assistance. They said "not only has the call been made, but we have been contacted directly by the Turkish Ambassador to South Africa, Aysegul Kandas, and by the Consul General in Cape Town, Sinan Yesildag, to assist in this huge disaster."
The Turkish Ambassador and Consul General will facilitate all arrangements in Turkey for the Gift of the Givers. South Africa's Ambassador to Turkey, Dipuo Letsatsi-Duba also requested Gift of the Giver's intervention.
Currently, the NGO's team members – including Dr Naeem Kathrada and Colin Deiner, Head of Western Cape Provincial Disaster – are in meeting with the Turkish Consul General and the GM of Turkish Airlines, Muhammed Soner Aydin.
"We will be meeting the Turkish Ambassador and DIRCO later today," said Gift of the Givers. "Search and rescue and medical teams with specialised equipment are already on standby to fly out by latest tomorrow. Turkish Airlines will facilitate the transport."
Medical supplies, equipment, consumables, tents, blankets, food and other humanitarian aid will be purchased in Turkey. The organisation is expanding its volunteer medical, search and rescue teams.
Gift of the Givers says anyone wanting to assist financially can deposit into:
Gift of the Givers, Standard Bank, Pietermaritzburg,
Account number 052137228, Branch Code 057525, ref Turkey.
To contribute towards Gift of the Givers' interventions visit:
? : http://www.giftofthegivers.org/make-a-difference
? : 0800 786 911
The Gift of the Givers Foundation is the largest disaster response non-governmental organisation of African origin on the African continent. So far they have spent R4.5-billion in aid to help people in 45 countries over the past 30 years.
ALERT 🚨 The most powerful earthquake in nearly a century struck Turkey and Syria early Monday, killing over 1,400 people in their sleep, levelling buildings and causing tremors felt as far away as Greenland https://t.co/kbd3KWLc5I pic.twitter.com/ZRRjLbfKG9

— Insider Paper (@TheInsiderPaper) February 6, 2023
BREAKING: A 3rd #earthquake just hit #Turkey 30 minutes ago, this time 7.5 on the Richter scale.
Drone footage: rescuers in Turkish cities search for earthquake survivors#turkiyeearthquake #earthquakes pic.twitter.com/noMPsP8cq5

— Rahul Sisodia (@Sisodia19Rahul) February 6, 2023
So much tragedy (upsetting footage):
How difficult this morning is… a morning full of sadness and tragedy… What happened in #Syria and #Turkey as a result of the #earthquake is a terrifying thing and a tragic catastrophe..
May Allah have mercy on the dead
Ya Allah reham🤲#İstanbul#Turkey#deprem#Syria#زلزال pic.twitter.com/G6mfVovaCs

— Zia Ullah Khan (@ZiaUlla78414856) February 6, 2023
Hope abounds:
A little girl who was pulled out from under the concrete in the earthquake. Urfa Turkey
pic.twitter.com/XZx4RZ2upO

— Selin Marta (@martakarta3) February 6, 2023